Ivy, the soft modular system
it has been modified:
2014-10-16
di
Ivy is a modular system designed by Loris De Grandi for Formabilio, A product
able to grow and evolve as they like, starting from a soft carpet to become a headboard for beds and sofas.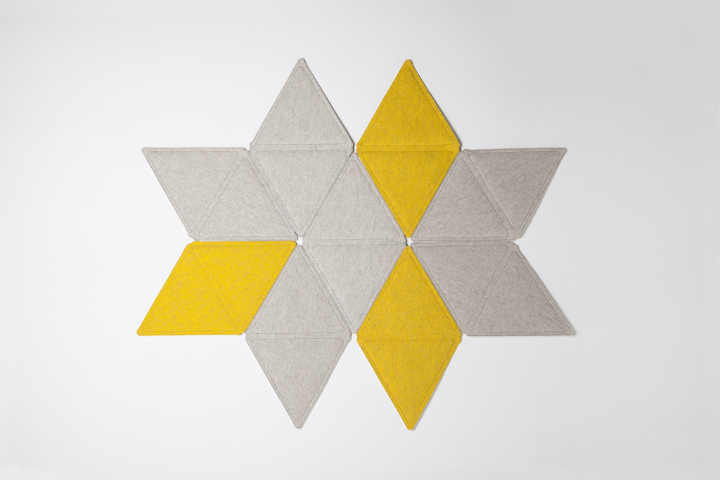 The single element diamond consists of two equilateral triangles with padding covered with a soft felt with contrast stitching and slip bottom.
Velcro strips along the sides of the triangle allow quick and intuitive connection between the modules, ensuring a perfect seal in version carpet, while practical snap buttons allow you to create compositions to hang on the ceiling or fixed to the wall.
The strength of this furniture is the customization, freedom of interaction that leaves the user can compose the modules to suit your taste and needs, creating original surfaces, personal and modified from time to time.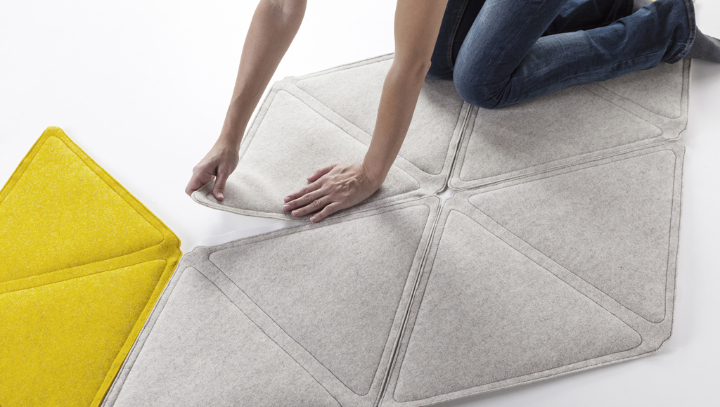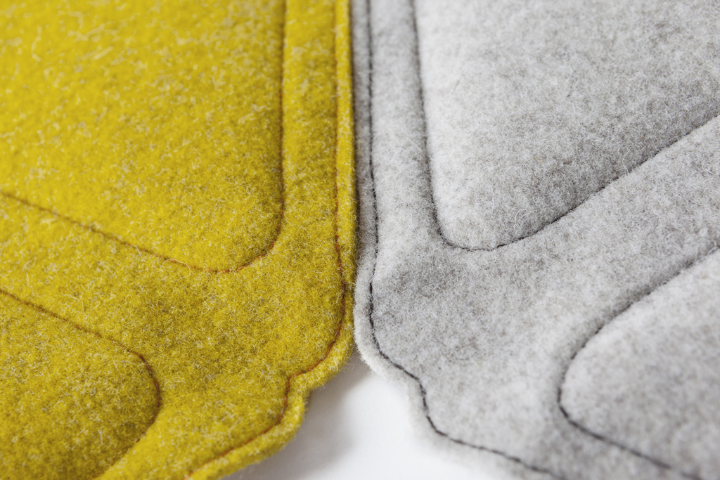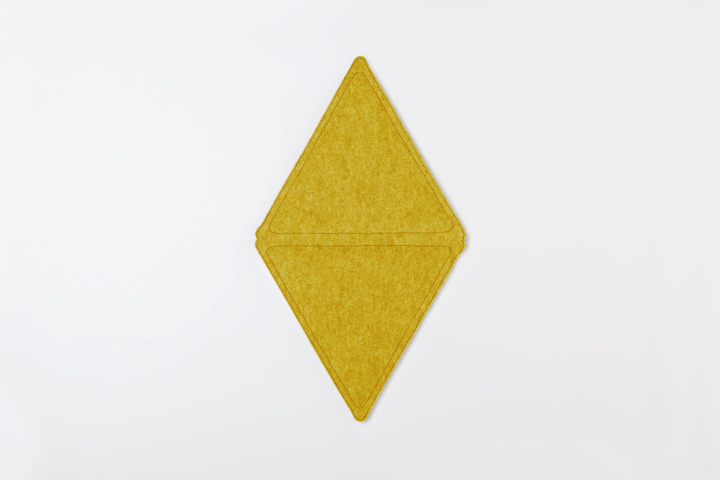 Ivy is produced for Formabilio by Euroline.
More information about Formabilio