DUKA presents: 5000 new water and new water Cersaie R 5000 2013 it has been modified: 2013-07-17 di
Primordial element and symbol since ancient times, life and purification of the soul and the body, the water is re-enacted, not only in name but above all in its function, the new solutions of shower enclosures water 5000 new e water R 5000 new di duka that we will see in cersaie 2013.
The daily act of a shower is thus transformed into a sensory experience in which body and mind are abandoned to a total feeling of relaxation and well-being. The shower becomes, then, an intimate and personal, a real 'microarchitecture'Built around the sacredness of water, making every day a great protagonist.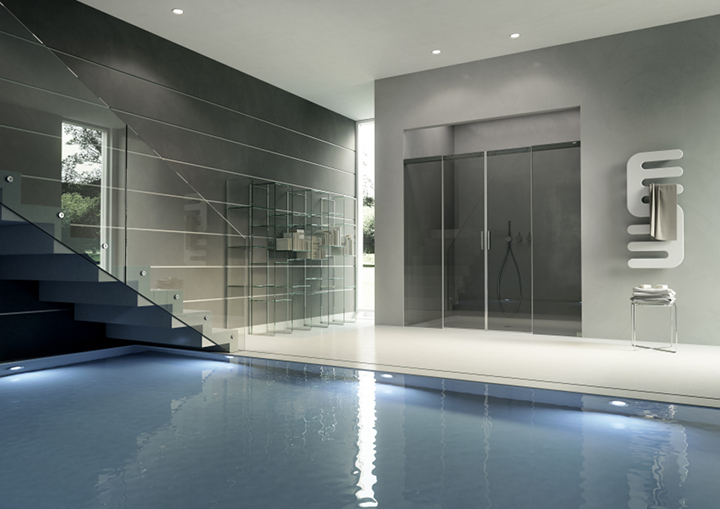 5000 new water and water R 5000 new, already appreciated by many customers duka, are revisited in detail in detail to satisfy the most ambitious, adding a series of technical innovations that increase, therefore, the welfare. Among the changes proposed by duka, the Automatic Close & Stop closing system which allows the doors to close easily and gently in the last centimeters, but also greater stability, a new handle, a new rebate profile, a new design of the glass sheets, a new guide profile and a new mechanism for the unhooking the doors.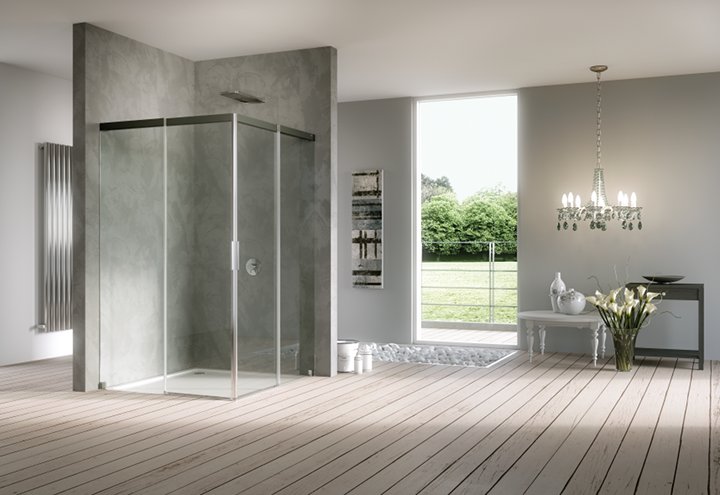 The sliding door without frame, the strict forms and contemporary, and the perfect combination of aluminum clarity and transparency of the glass to read, make 5000 new water, a shower can create a unique atmosphere. Water 5000 new is created to measure, for precise and flawless installation, satisfying, well, the personal needs of space and taste.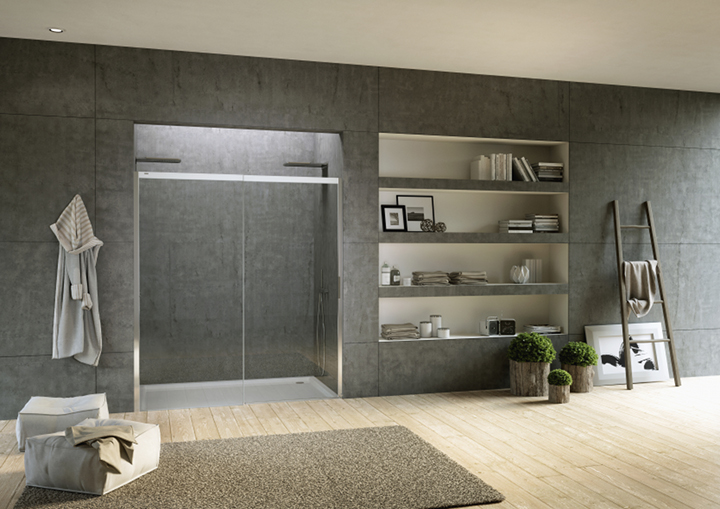 5000 water R, with its clean lines and minimalist, provides, as in the other models, the elimination of the overlap of the crystals, the dropping of the sliding doors and the completion of the closure system, giving new life to a very high quality product, able to fit easily into any bathroom.