Dornbracht eUnit Kitchen: the first electronic solution for the kitchen it has been modified: 2013-06-18 di
Dornbracht presents the first electronic solution for the kitchen, Based on a product of 2011 Study: eUnit Kitchen. Thanks to this innovative concept Dornbracht continues its path towards technological leadership in the kitchen sector.
To analyze the work processes in the kitchen, Dornbracht has studied in detail the functional areas in which these develop. The product study looked at the added value provided by electronic fittings in kitchen applications to understand how to benefit from standardized workflows. The results of the study were used internally for the development of the unique eUnit Kitchen electronic solution.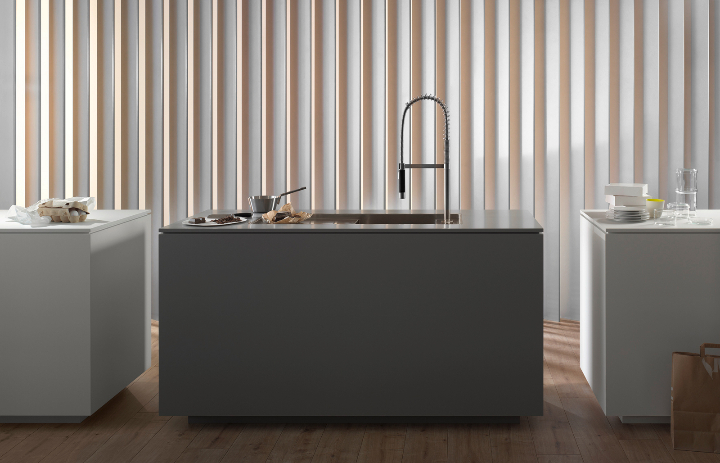 eUnit Kitchen provides technology and service at the highest level for the manual steps: dispensing, regulation of water flow and temperature, as well as control of the drain. The different functions are combined and can be retrieved through a single control element. An application logic, simple and intuitive, facilitates the processes of work, leaving more time for creativity in preparing and presenting the dishes and to entertain guests.
In particular, Sensor Foot new concept is a detail of value that adds comfort to work in the kitchen. It can be used to open and close the water supply and to perform operations without manual intervention, effectively becoming a "third hand": when both hands are busy or dirty, the sensor offers a hygienic and practical solution to meet water needs.
Led by professional kitchens at home kitchen, the sensor foot allows a more efficient management of the flow of daily work. eUnit also allows dose the water, providing precise dispensing and measuring exactly the quantity required for the preparation of a recipe, from the reduced doses for the oven to the larger quantities, necessary for example for the cooking water for pasta.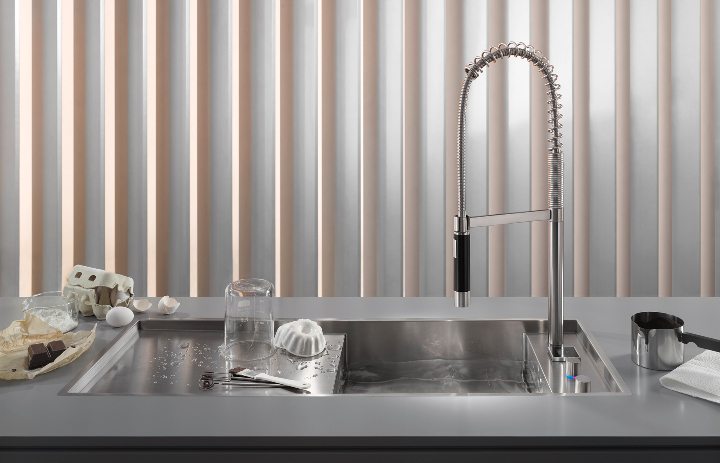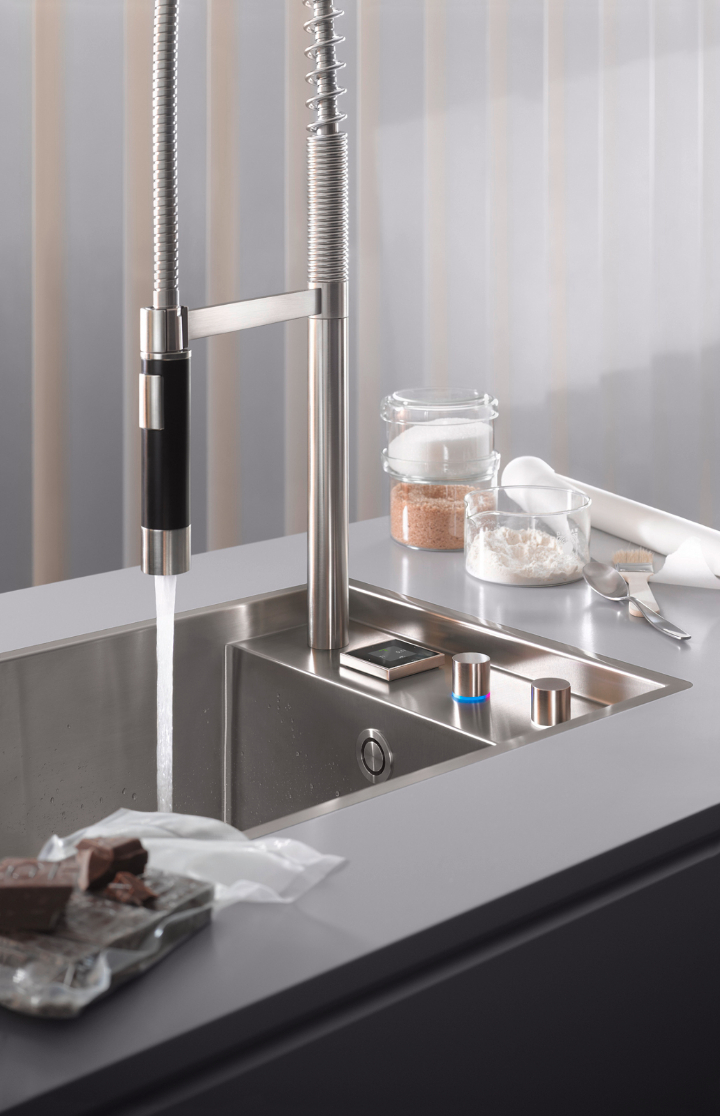 The minimalist aesthetic of the control elements fits perfectly into the essential design of modern kitchens, creating a perfectly integrated variation in the unit consisting of taps and sinks. The control elements are aligned with the workbench, left free for the preparation of dishes and to place kitchen objects, and light up delicately when used, signaling the activity in progress and giving a particular delicate appearance to eUnit and a suffused touch of atmosphere to the environment.
In the development of the product, particular attention was paid to simple installation - in a "plug and play" perspective - and with a small footprint.
eUnit will be available mid 2013.