Dornbracht Cersaie 2012: 160 sqm of inspiration> it has been modified: 2012-10-26> di
Dornbracht has participated in Cersaie, with all the new products and become a great classic style model and icon. In keeping with the style of the brand, the stand was developed, according to an articulated architectural structure, in eight different thematic areas. In addition to the areas designed for bathroom and kitchen, we were presented two applications of the technology Ambiance Tuning Technique (ATT) in operation. A relaxation area has been dedicated to coffee breaks, meetings and discussions with customers.
"We were pleased to have presented at the Cersaie international audience of our product innovations", Said the managing director Andreas Dornbracht. "Among these, remember the SELV series and DEQUE and in particular the solutions for Horizontal and Vertical Shower Shower, based on our ATT technology. But that's not all: the company's participation in this edition of Cersaie took place in the name of a design icon. The fittings series Tara, our classic, celebrated this year its twenty years. "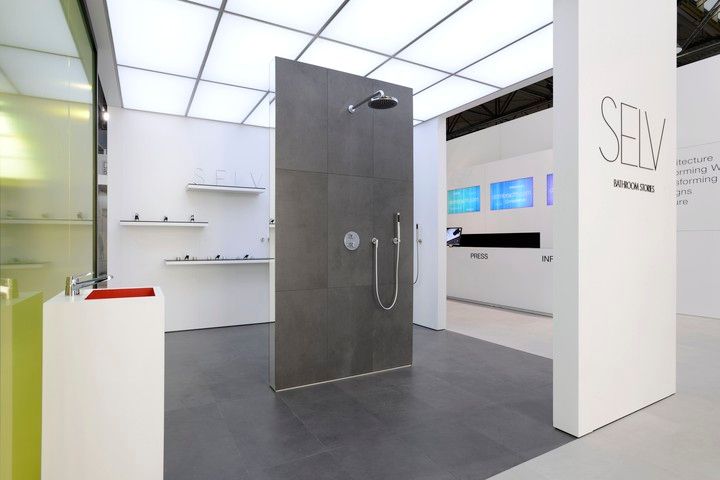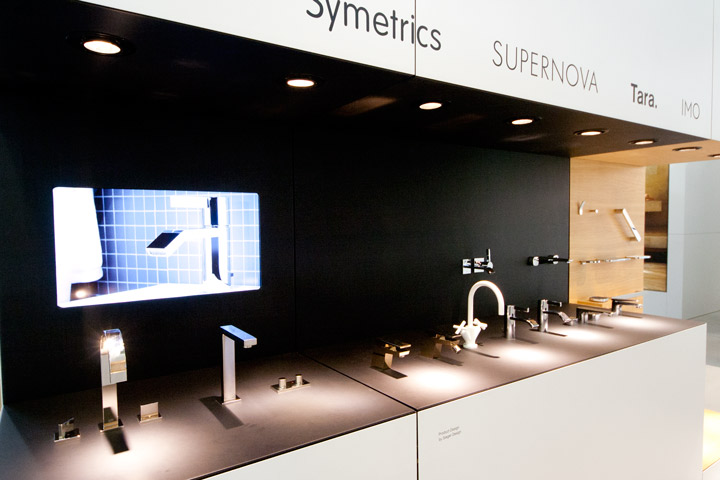 Photo: Benedict Flowers
In detail the stand Dornbracht, the exhibition has been articulated on a surface of 160 square meters and has included:
SELV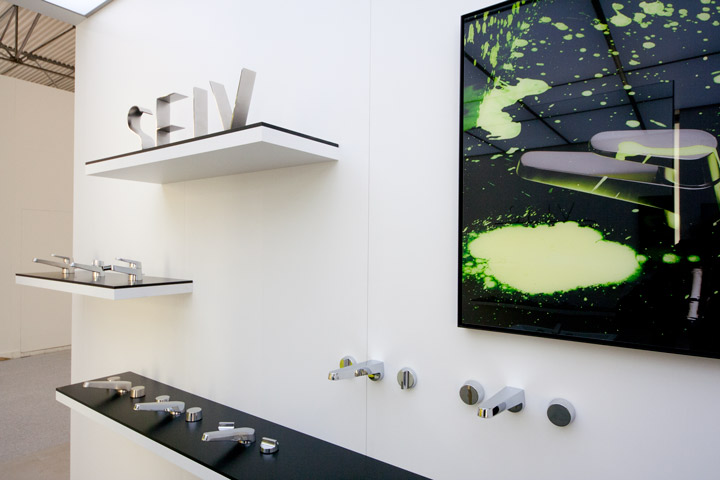 Photo: Benedict Flowers
SELV is a series of new and versatile products, which responds to the contemporary need of clarity and simplicity. Materials, functions and design contribute to the harmonious integration of the environment in which you insert taps. SELV focuses on the user's creative idea, architect or interior designer.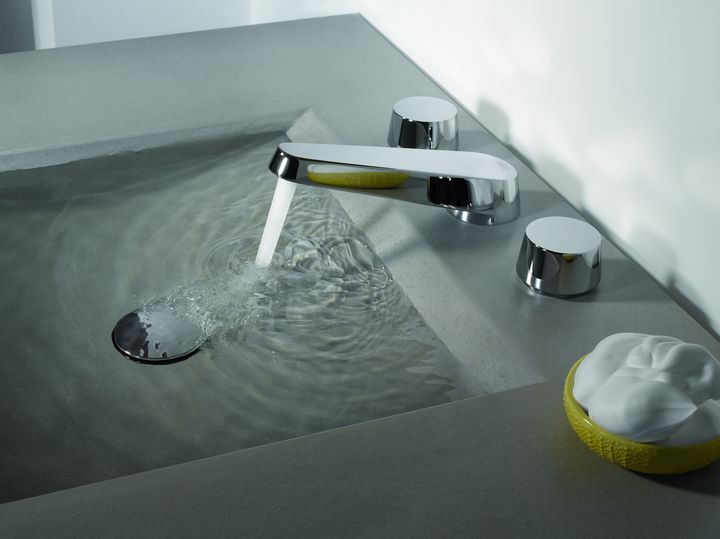 Horizontal Shower ATT and Vertical Shower ATT
Horizontal Shower ATT is a new application of cutting-edge technology to shower Ambiance Tuning Technique (ATT): a shower lying down. In this way, Dornbracht enriches the traditional experience of Vertical Shower with the horizontal dimension, requiring again a trend in the industry. Both applications provide various possible combinations of special actuators with different types of jet, in order to obtain various choreographies. E 'can choose from three pre-defined programs, which vary in temperature, intensity and quantity of water, ensuring a balancing action, revitalizing or relaxing.
DEQUE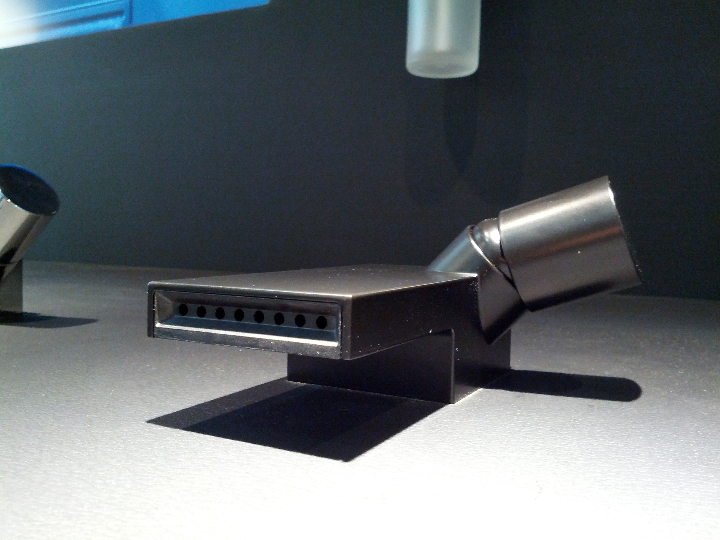 Photo: Benedict Flowers
DEQUE is distinguished by a rigorous and formal language for a flat mouth and wide. The new taps, of reduced height and closest to the sink, brings attention to what is essential in this series: the particular form of dispensing with which is molded the flow of water. four applications were shown, designed to inspire architects, designers and possible equipment users.
Gentle is a synonym of linearity, lightness and durability. Its simple and natural design takes us all day with understated elegance, as is the case for accessories. The new combination of high quality materials - chrome and colored opaque plastic brass - reflects the claim of Gentle "Everyday Elegance". Plastic is available in four colors, which highlights even more the natural language of form and discreet accessories.
for more information: www.dornbracht.com