Donati UNICA, the first chair that you created yourself, preview of the Milan Furniture Fair 2013 it has been modified: 2013-03-07 di
Donati submit to Salone del Mobile 2013 his most recent project, the modular seating system UNICA drawn by Marcello Ziliani.
ONE is a modular seating consists of a shell made of die-cast aluminum. The main feature is that, once you have chosen your system configuration, this becomes a chair completely original and not reproducible.
UNIQUE, in fact, is characterized by the ability to be customized through texture slotted over the entire surface of the seat made in a completely different way for each customer. Who wants to be able, therefore, to choose their own version, which will be allocated in total exclusive, inside the vast collection of reasons already developed by Donati, or may ask to carry the chair with a decor created based on a specific idea or design requirements.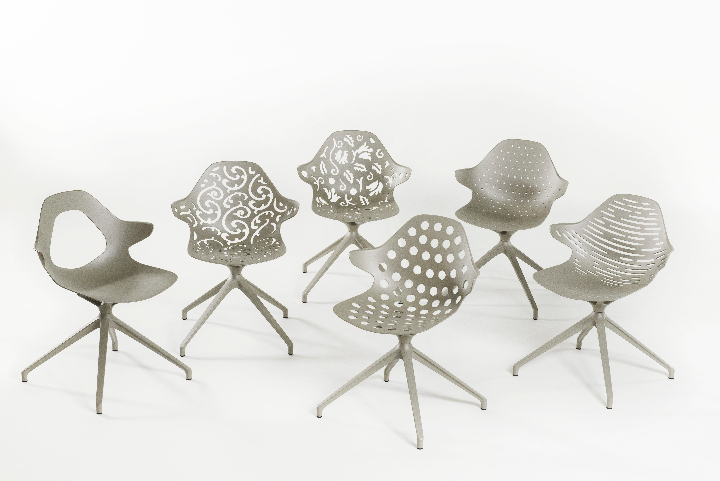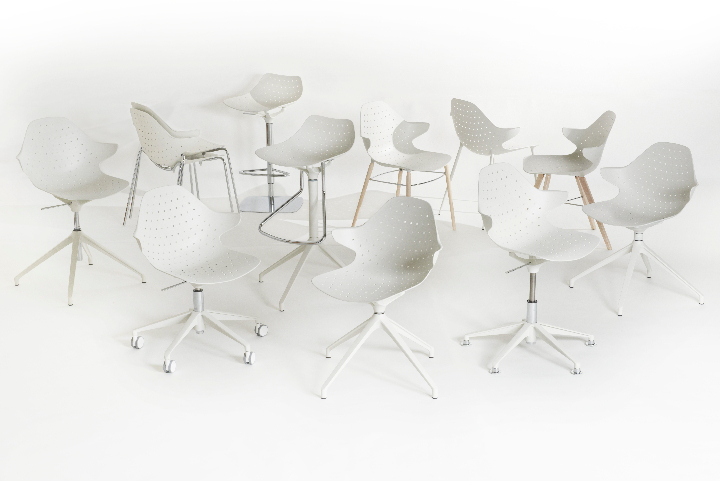 Additional element of flexibility is the ability to decline UNIQUE in typological variations of a chair with armrests, chair, stool, with the opportunity then to create a family of complete and coordinated: each version is obviously customized with the same pattern of the other.
All these versions can, moreover, within certain limits, be realized with different forms of external shapes.
In addition to this feature, which makes it virtually without limits the possibility of characterizing the chair according to their own desires, UNIQUE can be further customized according to the function of use. The system includes a very wide range of bases that from time to time, combined with the different shapes and decorations, can make UNIQUE ideal as office chair, meeting rooms, reception areas, hotels, bars, restaurants and public places, but also private homes and outdoor spaces. It is absolutely amazing how the use of the different elements of personalization will radically change the character and personality to make each version not attributable to the other.
The advantages of this system are obvious, starting from the opportunity to have a chair in a completely original costs and without the long waiting times or the uncertainties on the development stages that require a project completely from scratch. Furthermore, the possibility of turning in exactly the "proper" chair, entrusting all the customization and implementation of the components to a single partner, provides additional assurance on quality control and timing.