Unmade / Denis Guidone for d3co it has been modified: 2013-05-23 di
Unmade, of Denis Guidone, contains an original idea of ​​comfort and immediately refers to the idea of ​​the pleasant and comfortable disorder of a broken bed; naturally adapts to our needs, takes different forms and changes color in the seasons. On the back, instead of the cushions, there is a soft padded quilt (in natural latex shavings) double face (colored linen for the warm months and dark gray felt for the winter months) which suggests and combines different functions allowing, if necessary , a quick transformation from a cozy sofa to a comfortable bed.
The structure that supports the seat / mattress provides a portion of the free surface can be used as a shelf or table depending on the time of use. Informal and colorful, Unmade not the usual sofa bed.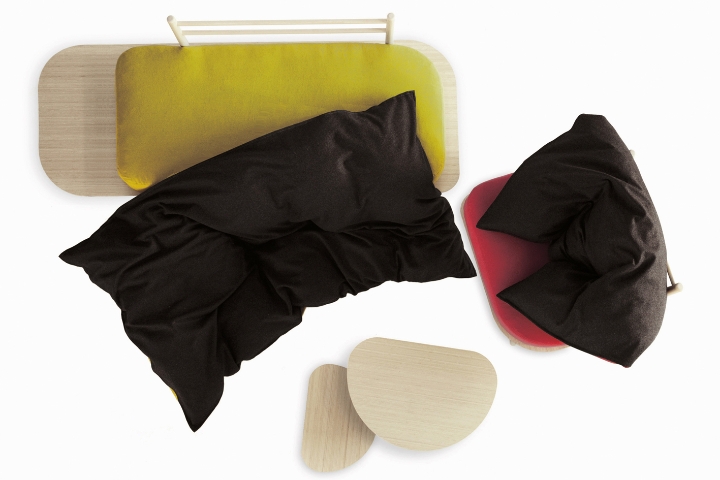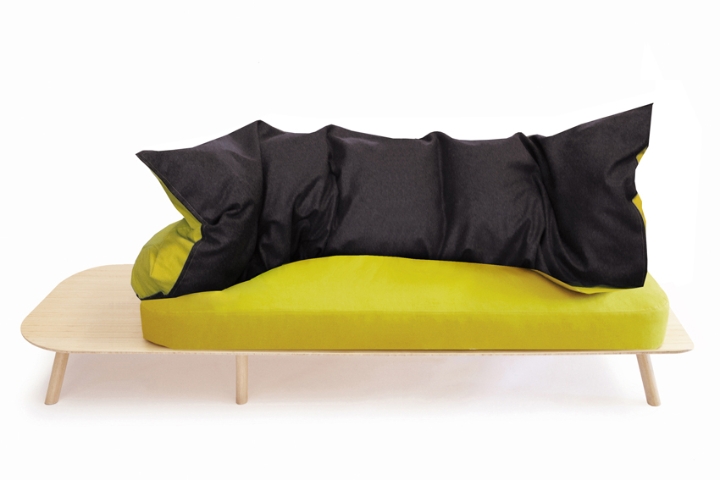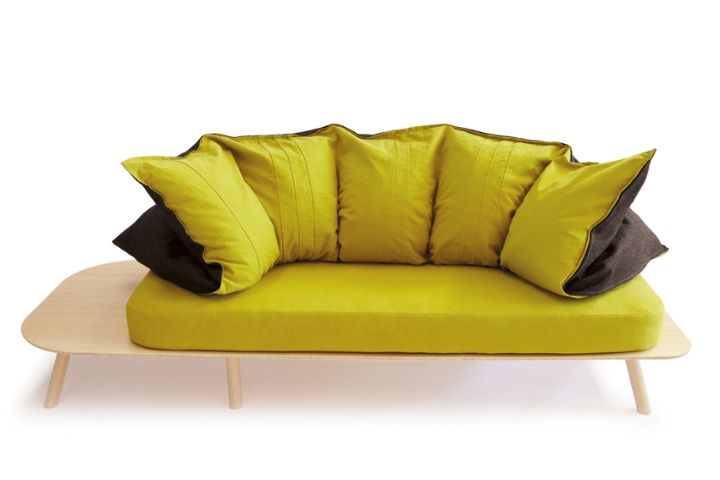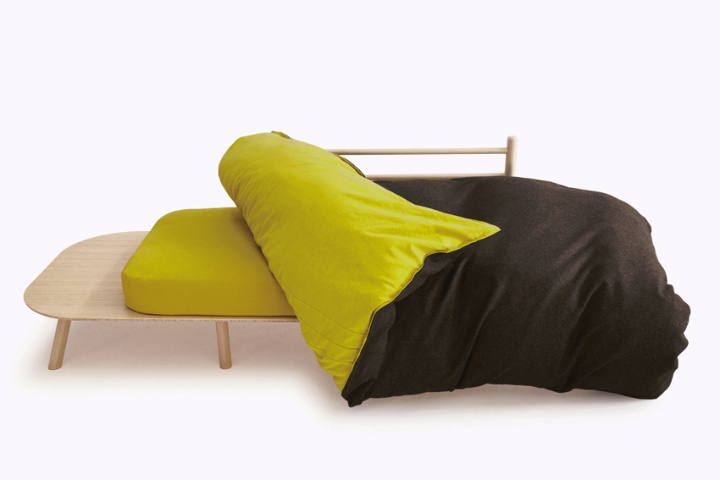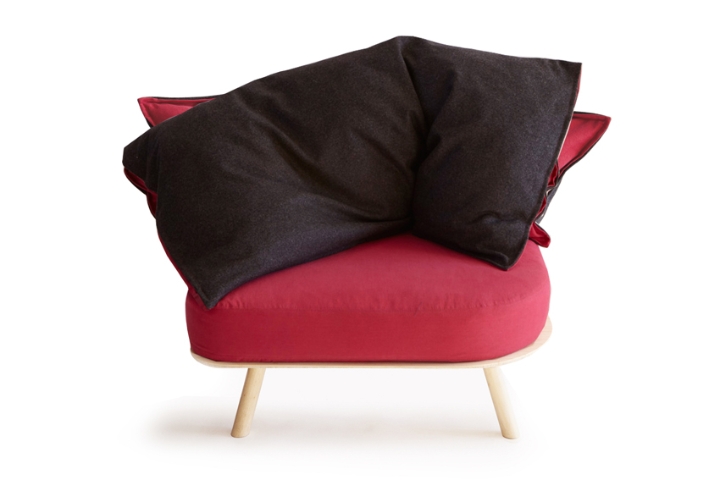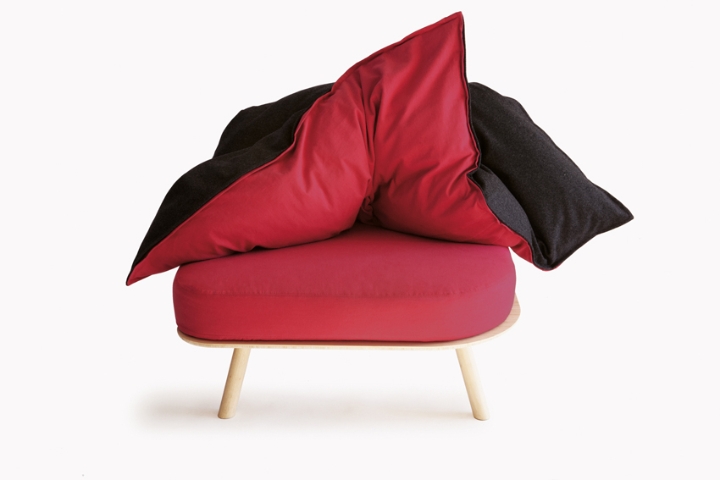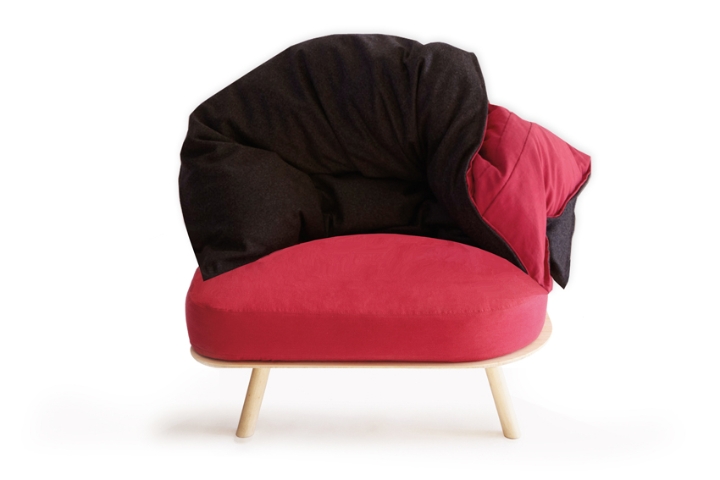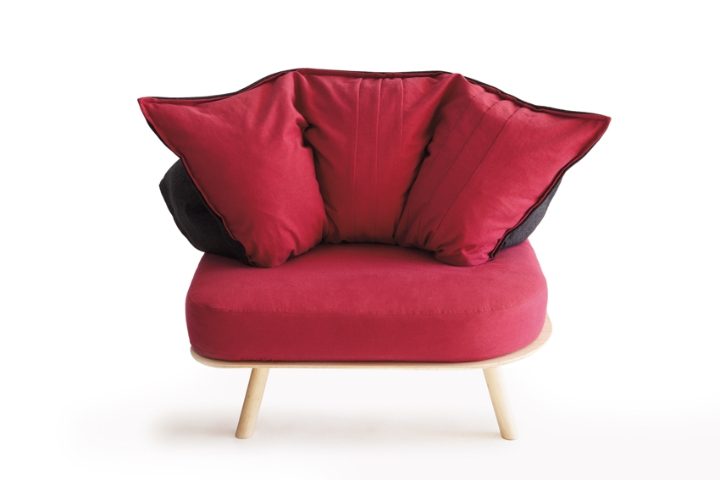 Materials used
Completely produced in Italy with 100% natural materials.
Multilayer structure of bamboo:
The bamboo culms are sawn lengthwise listings in turn glued together under high pressure in multilayer panels oriented fibers that provide elasticity and resistance unknown to normal wood panels.
European origin and FSC certified (Forest Stewardship Council).
Backrest cushion in natural latex foam 100%.
Natural latex is extracted from Hevea plants and possesses extraordinary antibacterial properties and by far the most elastic natural material known, it possesses an innate and instant ability to resume its original shape after each solicitation, a quality that it has in common only with the human epidermis.
The mattress in natural latex and goose down.
The quilt is double face fabric and linen 100% felt (wool 100% natural).