Marzio Design for ddplus: 4U kennel and bowl Foodprint
it has been modified:
2013-08-25
di
Il designer Maurizio Di Marzio presents two of his new objects the doghouse 4U and bowl Foodprint. Dedicated to our pet friends are born with the intent to meet the precise needs of functional order, with the aim of providing solutions in a form consistent with innovative aesthetics and modern furniture.
Big ears that characterize the kennel 4U and paw print makes a unique bowl foodprint want to be the expression of the presence of our friend in 4 legs in that environment and at that family context.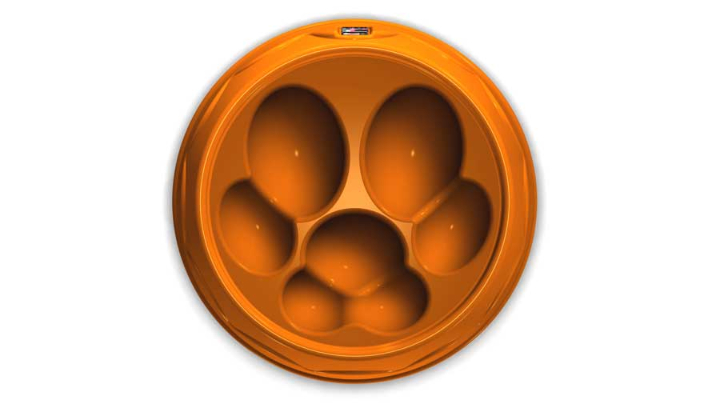 The kennel 4U and foodprint bowl are available in ABS + acrylic, colored transparent methacrylate transparent methacrylate screen printed by hand.
The pillow made with durable fabrics are removable, washable and sides are reversible, with black pattern on white and vice versa. All materials used are recyclable, and respectful of the value of sustainability.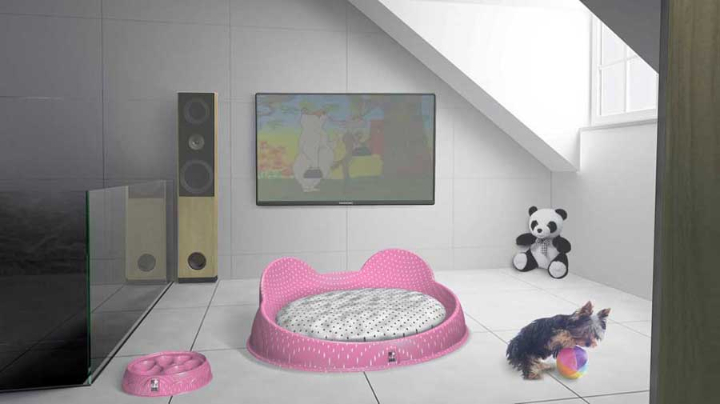 The foodprint bowl presents a perimetric containment edge for water and for the food, and three recesses, of which two are intended to dry food and wet food.
All materials are resistant to scratches and bumps, as well as being easy to clean.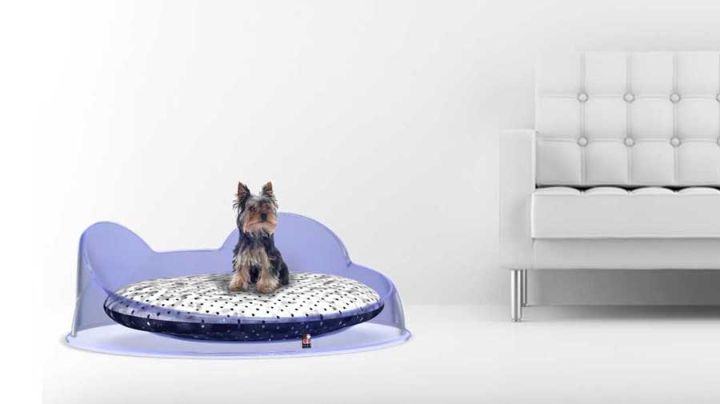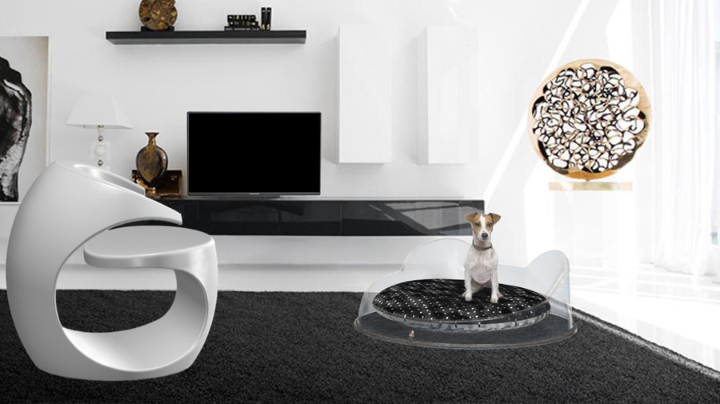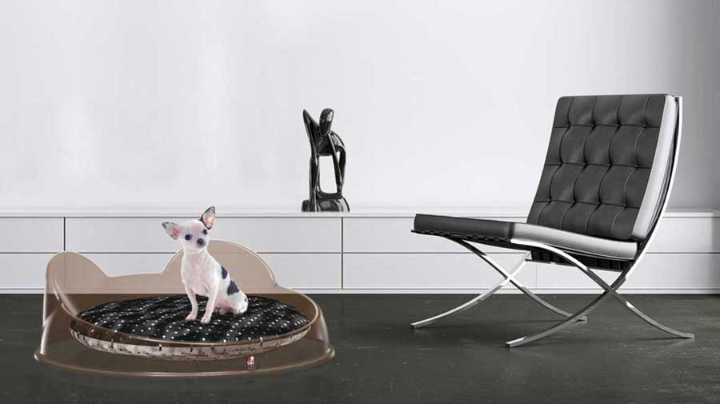 The kennel 4U bed and foodprint bowl bowl are manufactured in Italy from ddplus.