From concept to completion ... How does a designer lamp Fabbian?
it has been modified:
2012-10-18
di
A piece of furniture, from the cabinet more complete, to the smallest accessory to the house, comes from an amazing idea and a careful study of design. Design is not only an end in itself, but on a human scale and increasingly able to communicate to the person.
It is a clear example of one of the latest creations Fabbian: Quadriled. The lamp, in its apparent simplicity hides a sophisticated study of light designer Marc Sadler.
It quadriled born, in fact, the idea of ​​combining the coolness of the LEDs in an elegant and original design for the creation of a lighting energy-efficient, wall and ceiling, to the interior of the house. The result is a transparent faceted form, which combines the flavor of Murano glass with the very latest in polymer processing, managing to get a warm, enveloping and intense.
Quadriled has 36 led lights with excellent luminous efficiency with a consumption of only 15w. The diffuser is made of transparent polycarbonate, available in four colors: clear, with amber profiles, red or blue. The lamp is designed to be installed either recessed, both wall and ceiling.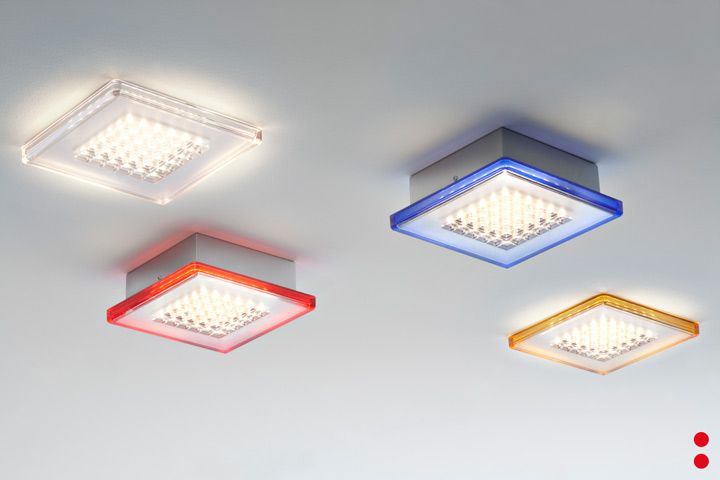 Marc Sadler, a French citizen born in Austria, has lived and practiced as a designer in France, the United States, Asia and Italy. He currently lives in Milan where he works as a consultant for furniture companies, small and large appliances, lighting, more technical products and sports. Experimenting with plastic materials, his great personal curiosity, has had a prominent place in his work as a designer in all the most diverse product sectors he touched.
References:
Fabbian.com – Facebook – Twitter – The collection Quadriled
// //