DuPont and Power Matters Alliance wireless charging in Corian surfaces
it has been modified:
2013-07-08
di
DuPont Building Innovations together with Power Matters Alliance (PMA) is working in partnership with specific members of the PMA, the development of wireless charging solutions for smartphone and tablet integrated into work plans high performance made with the techno-surface DuPont ™ Corian®, For the furnishing of public and residential spaces.
"For wireless power, the next step is the integration into the surfaces for furniture," said Ron Resnick, President of PMA. "For decades, DuPont is a leading innovator of advanced materials. The techno-surface DuPont ™ Corian® is the best solution, worldwide, in the markets of furniture and interior design, both commercial and residential. With the start of this collaboration with DuPont Building Innovations, the PMA is a further step forward in its vision: making energy intelligent wireless usefully present in every space of everyday life. "
The PMA was founded by Powermat Technologies and Procter & Gamble in 2012 and his committee also includes representatives from AT & T, Duracell, Starbucks and the US Energy Star (non-voting).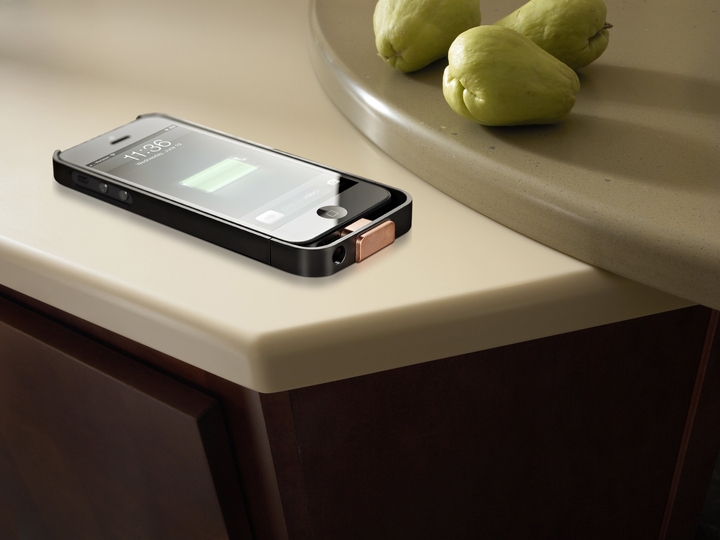 "We are excited to be part of the Power Matters Alliance and demonstrate once again the outstanding performance of DuPont ™ Corian® in the creation of furniture of the future," commented Ruslan Yusupov, global marketing director, DuPont Building Innovations. "We tried technologies and suitable partners to bring wireless power in specific applications of DuPont ™ Corian® and found both in PMA. The wireless power is crucial for the further development of the mobile society and will combine with the design versatility and beauty of techno-surface DuPont ™ Corian®. For decades, the surfaces made with DuPont ™ Corian® brought functionality and style at the highest level in homes and public spaces. Now we aim to further increase this performance, responding to the growing need for "charging energy" available at all times of the day clearly expressed by industry and consumers. "