CURTI METAL & YOUTOOL THERE WAS NO DESIGN BEFORE (The design that was not there), Fuorisalone 2013
it has been modified:
2015-07-03
di
CURTI METAL e YOUTOOL show during Milan Design Week 2013 in district Ventura Lambrate, The first collection of furniture entirely made of sheet metal and designed by 7 youth studies and designer: PETER'S HOUSE, DANIELA BONI, Ernesto Messineo, MR.LESS & MRS.MORE, ENRICO MARIA SHEPHERD, 06 STUDIO WILL VERLICCHI.
The design that was not there "There was no before design" is the title and theme of the exhibition which takes place in 'Via Ventura 2 Car Repair. Furnishing Accessories conceived and designed the web and produced by an outside contractor that never before has an internal production design had treated.
There was no before design will propose a constructive reflection, encouraging local production combined with global strategies and innovative creative strategies that are born on the web, but we have sustainable results in reality.
The new brand CURTI METAL comes from an outsourced application design dynamic YOUTOOL "Design out of the box", Which actively promotes the creativity of design in the industry to develop quality projects, reducing time and costs of implementation. YOUTOOL selected the projects through an online laboratory followed by more than 270 designers.
The products displayed on There was no design before representing a case history that summarizes the relationship created through youtool.it platform between designers and Curti sheets, historical company subcontractor specialized in metalworking today combines traditional craftsmanship and technological innovation and It identified in the design tool and a competitive resource.
CURTI METAL has prototyped objects beyond the ordinary, charged with identity and sense of humor.
Essential and timeless design with compact packaging and low-cost, P-CHAIR PIETRO HOUSE is designed to be mounted in 5 moves. There library INFINITY designed by Ernesto Messineo and CityBook the MR.LESS & MRS.MORE duo are examples made of modular simplicity.
the collection BRING, The same MR.LESS & MRS.MORE alias ANTONELLA OF LUKE AND UBALDO RIGHI, the symbolic form and distinctive element is the ring
the function varies according to the different size: nell'appendiabiti and the container acts as a hook, while in the table becomes "piercing" and facilitates
the socket. The coffee-table EL SOMBRERO sitting ICS and stool SADDLE, All signed by the Turin of 06 STUDIO (aka ROBERTO Guadrini, MASSIMO Guglielmotto, PAUL MATTIOLO, MASSIMILIANO TURRA) defy weights and sheet thicknesses to achieve extremely light results, aided by the color that blends the material and opens a fun formal interpretations.
With OPEN PARENTHESESWILL VERLICCHI interprets poetry of an infinitely replicable modular hanger, which takes from the ground like tree sap stretched skyward. DANIELA BONI with lamp EGG plays on the false perception of the painting material.
Finally five interpretations for the bathroom complete C_collection designed by ENRICO MARIA SHEPHERD, a line of furniture created formal intuition that plays through a vital sign, C, different solutions for the home.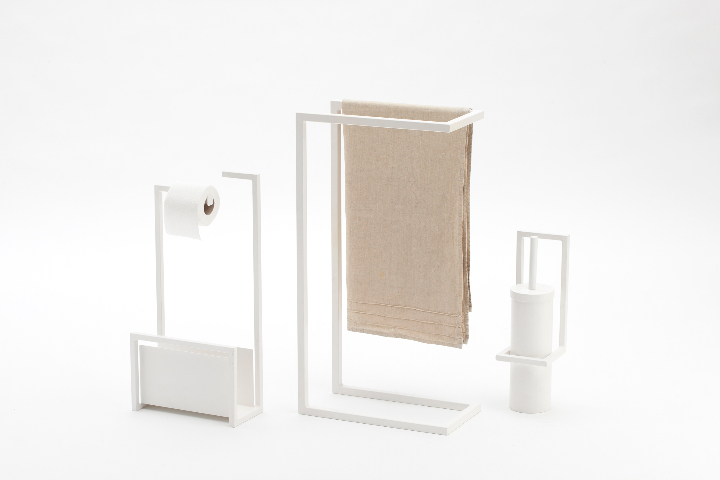 C collection, Enrico Pastorello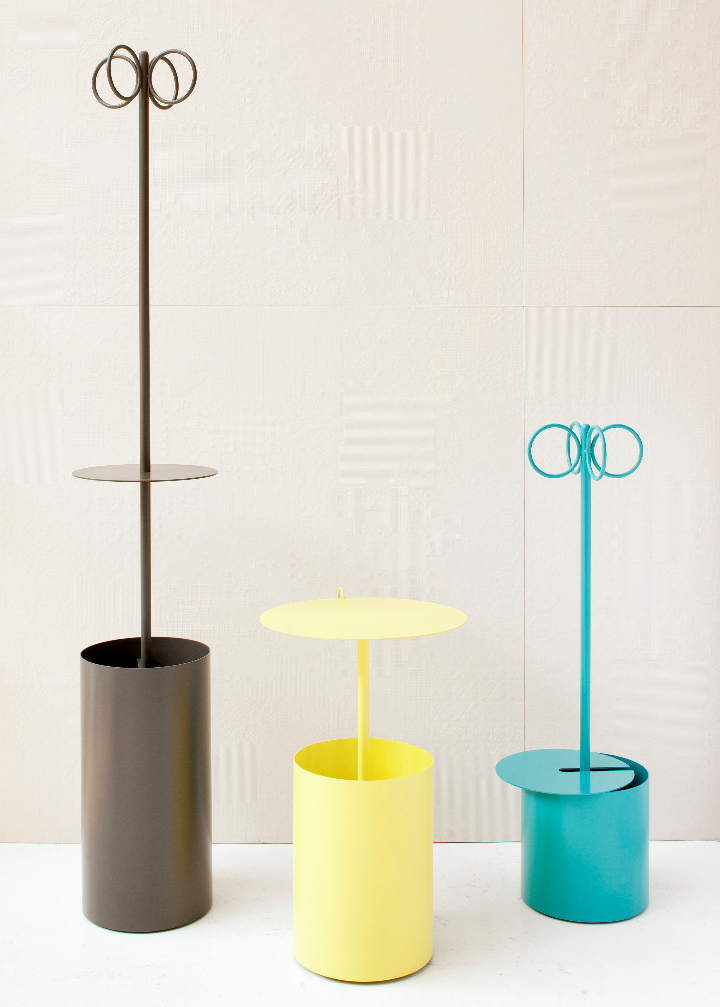 BRING, MR.LESS & MRS.MORE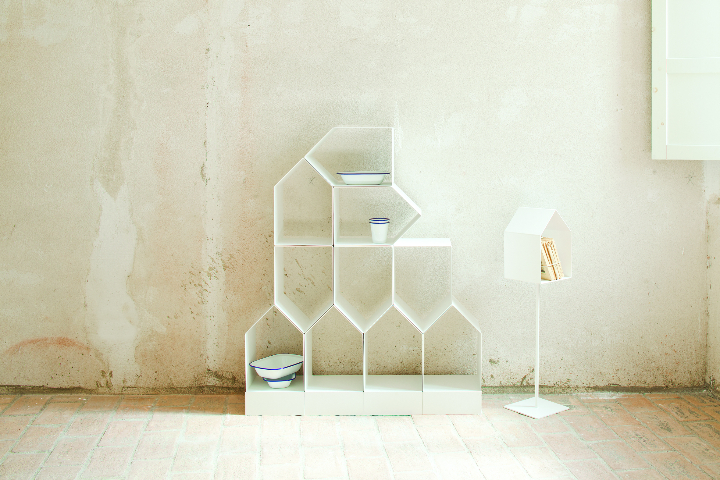 HOUSEBOOK CityBook, MR.LESS & MRS.MORE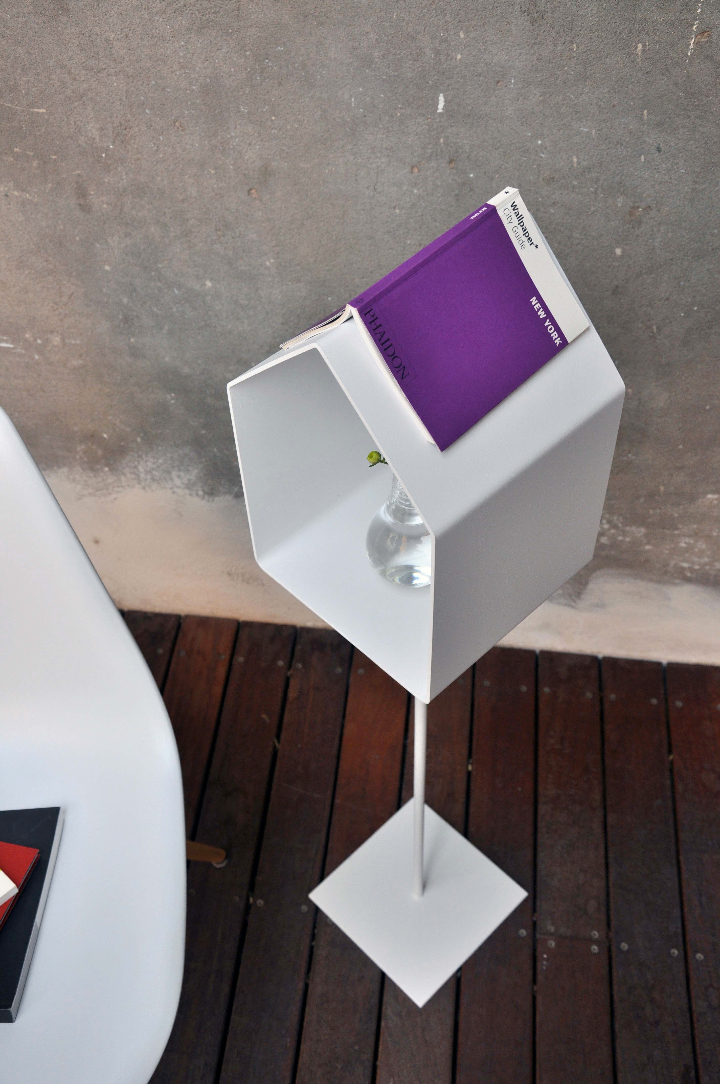 Library HOUSEBOOK, MR.LESS & MRS.MORE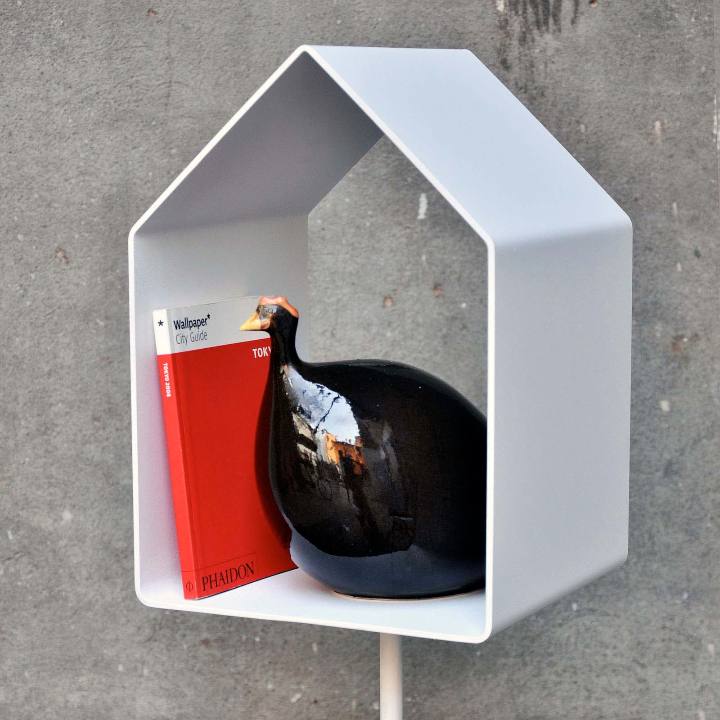 Library HOUSEBOOK, MR.LESS & MRS.MORE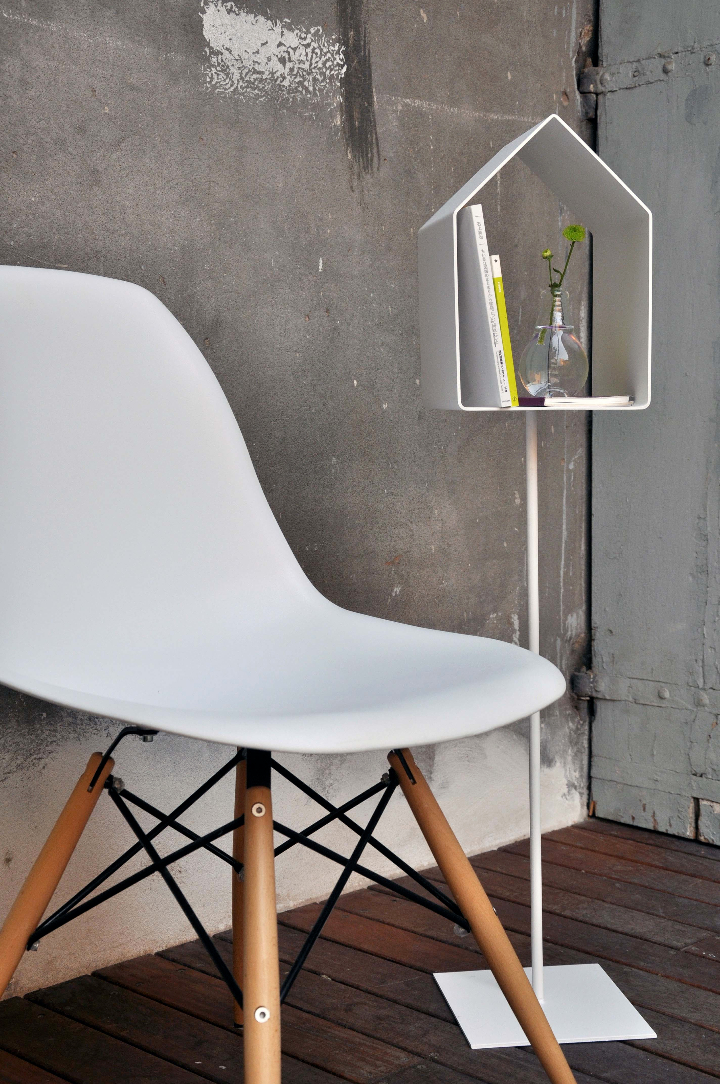 Library HOUSEBOOK, MR.LESS & MRS.MORE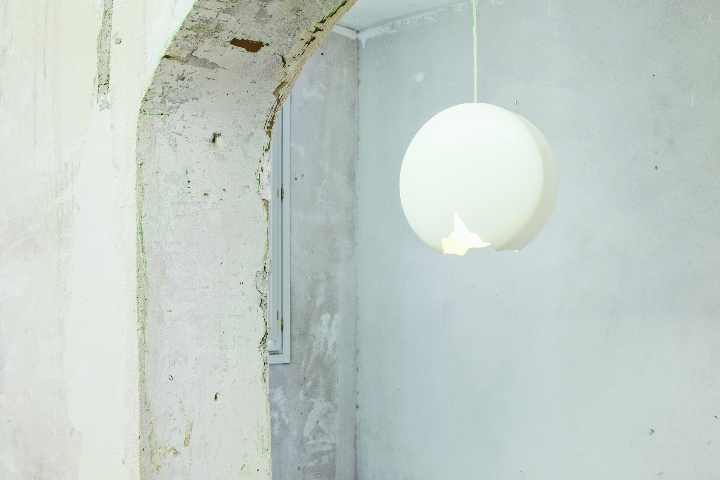 EGG lamp, Daniela Boni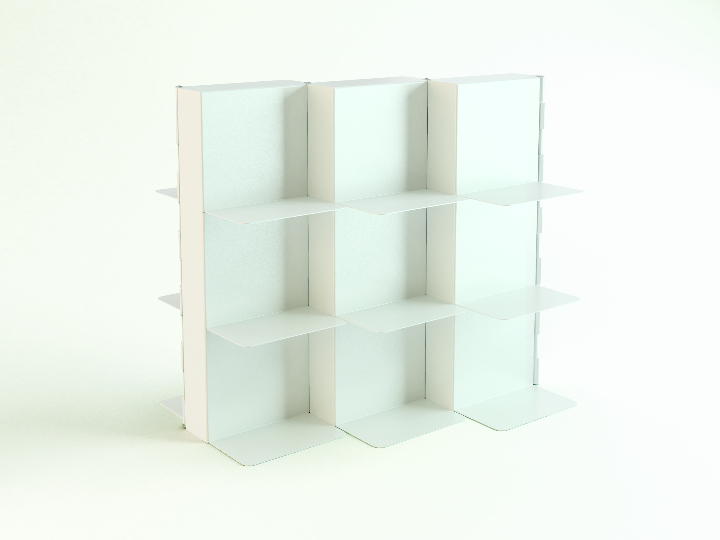 INFINITY library, Ernesto Messineo
Photo: Luca Capuano