Cubic: Design and dynamism for outdoor environments
it has been modified:
2014-03-26
di
Signed by studioPANG, Cubic is the innovative solution d 'outdoor furniture proposal by the outdoor wood coatings Deco:
a modular system consisting of three modular elements. Three basic geometric shapes, with which create infinite other. Cubic will be one of the protagonists of the Navigli Design District, the new space fuorisalone 2014 consisting of a fleet of floating barges, where Deco will play one of the barges with its coatings for exterior wood.
Each element can be placed on all sides and be superimposed or aligned to the other, to build chairs, tables and stools, of various sizes, to fit and remove at will. Cubic is lightweight and easy to handle, made of white painted aluminum, made from elegant Burmese Teak slats.
As says Mattia Bambi, partners Deco "Cubic has all the characteristics of quality and strength of our products and is designed to blend perfectly with the environments created with our coatings, which lead outside the warmth and elegance of the parquet home ". Fabio and Marco Damiani Quistini of studioPANG explain: "Cubic is a system of outdoor furniture designed to equip Deco a product showcase in form and rigorous attention to detail, but at the same time flexible and playful in countless combinations it offers.
Starting from the simplicity of three different modular elements that interact with each other, we wanted to create a piece of furniture that approached the decking to the end user, making it interact.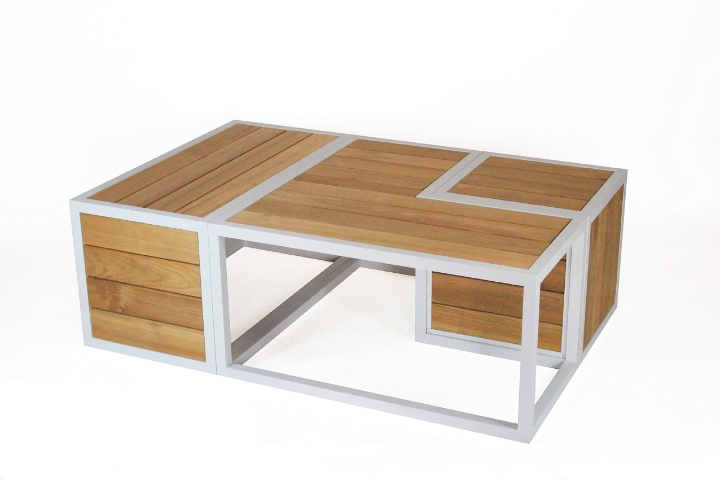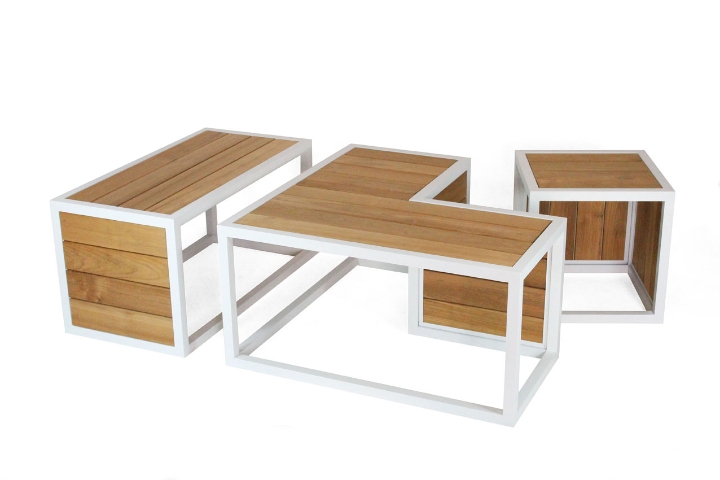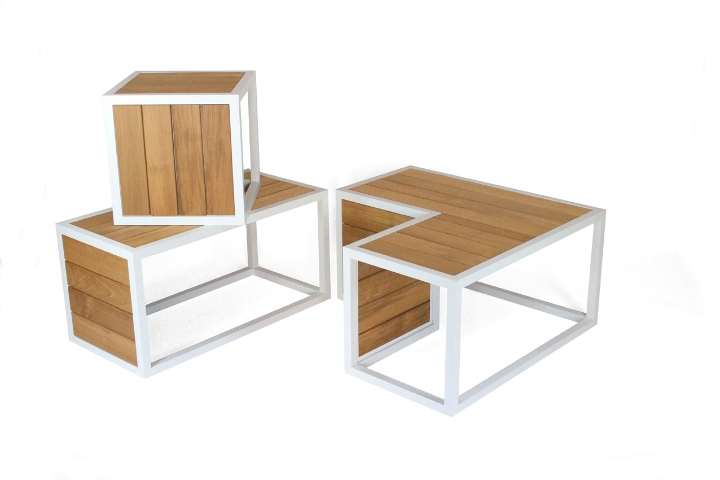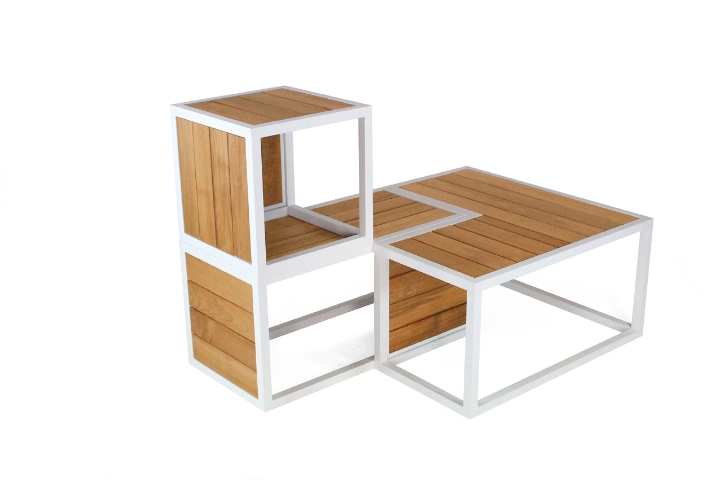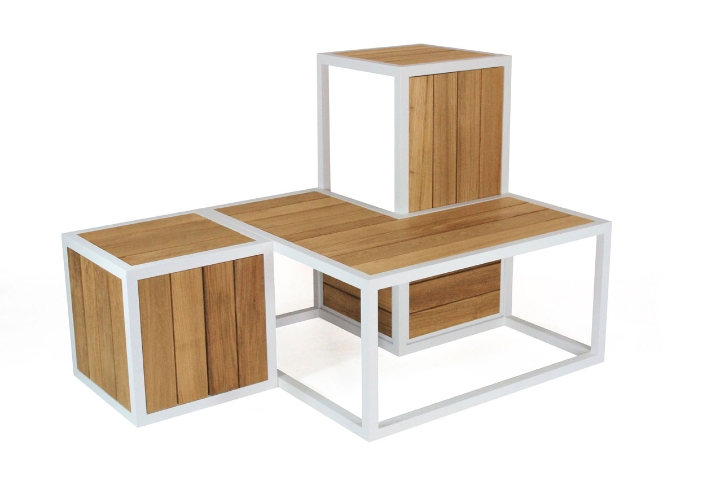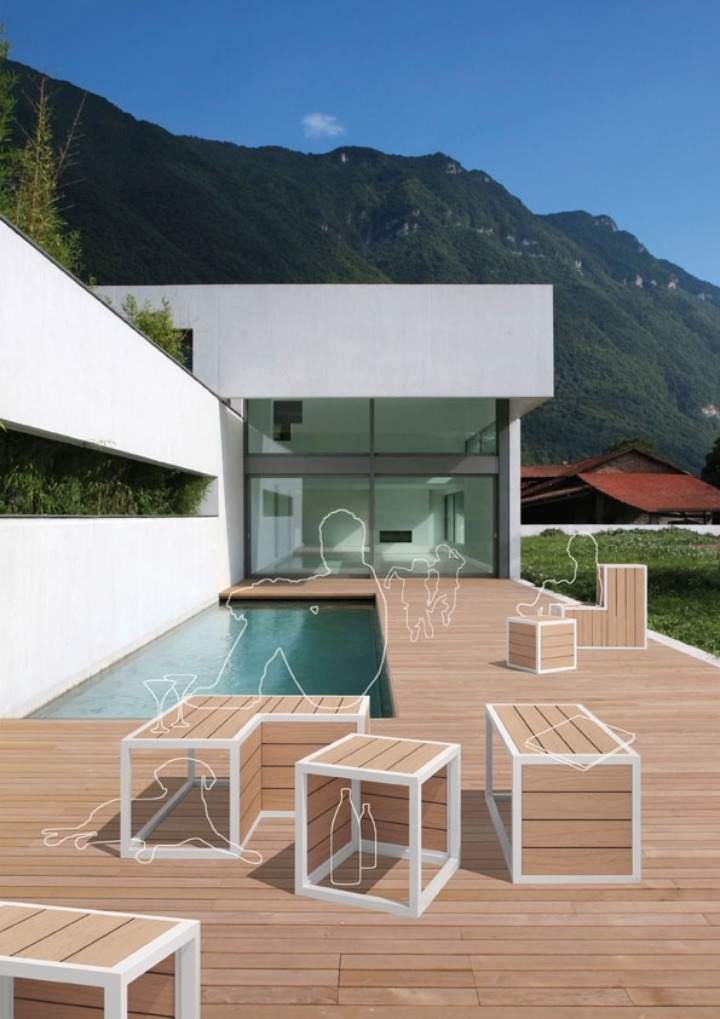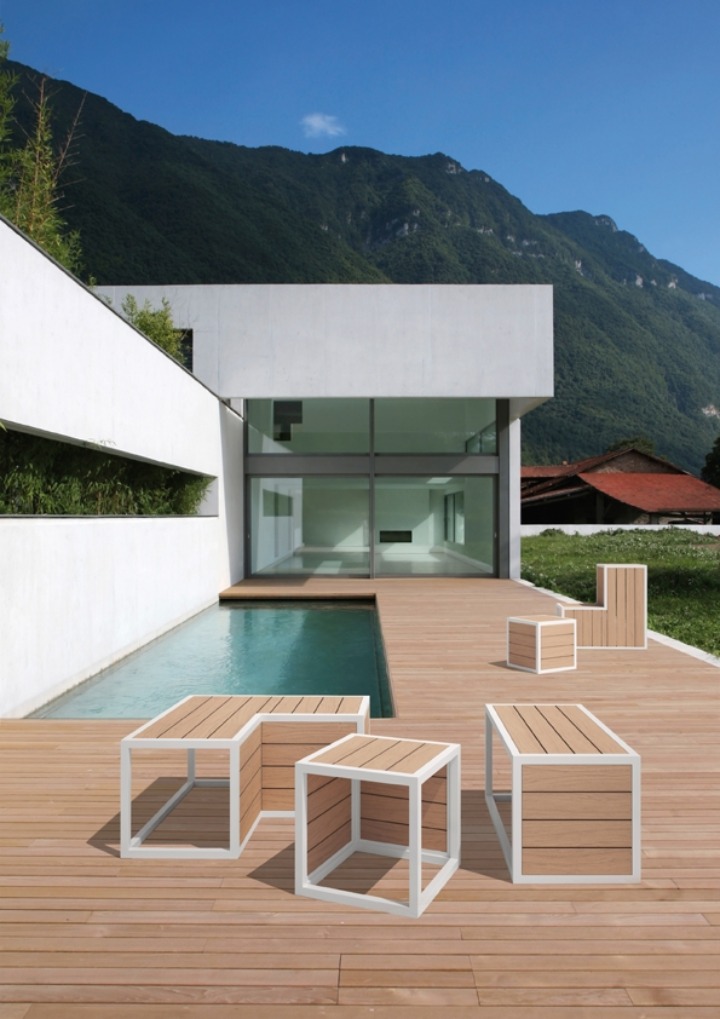 More information about: www.decodecking.it