Crocco Slamp - News Euroluce 2013
it has been modified:
+2013
di
The ceiling lamp or wall Crocco Slamp, Presented at euroluce 2013, Is the result of two ideas that are intertwined tells the designer Nigel Coates : "The first was to create a modular lamp with which you could create large compositions in the wall or ceiling; I then explore a boomerang shape that enhanced the quality of the material in which it is produced, the Lentiflex® that opens like a mouth, if practiced a cut back. "
Crocco Slamp is a lamp that plays with light in an innovative and visionary, coming to "bite". Crocco is the diminutive of crocodile, of which the lamp evokes profile articulated.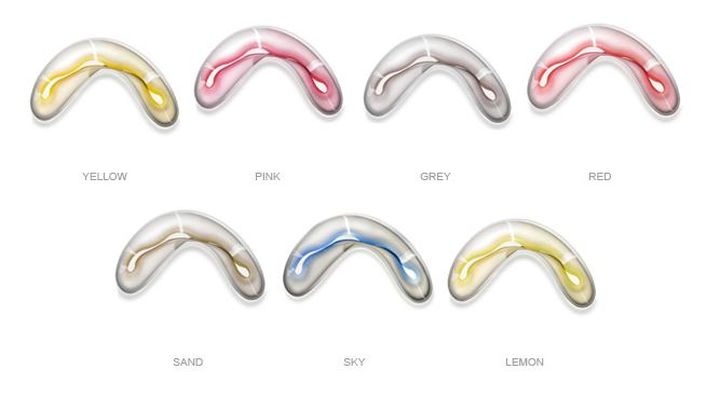 The diffuser Lentiflex®, printed with a colored tint, gives additional softness to a design already sinuous. Perfect in a multiple composition to redesign the atmosphere of a room. The Lentiflex® is, compared to other compounded material, a versatile material that changes a lot depending on the source of illumination. The special processing applied makes its surface 'faceted', as if it was made up of many small prisms.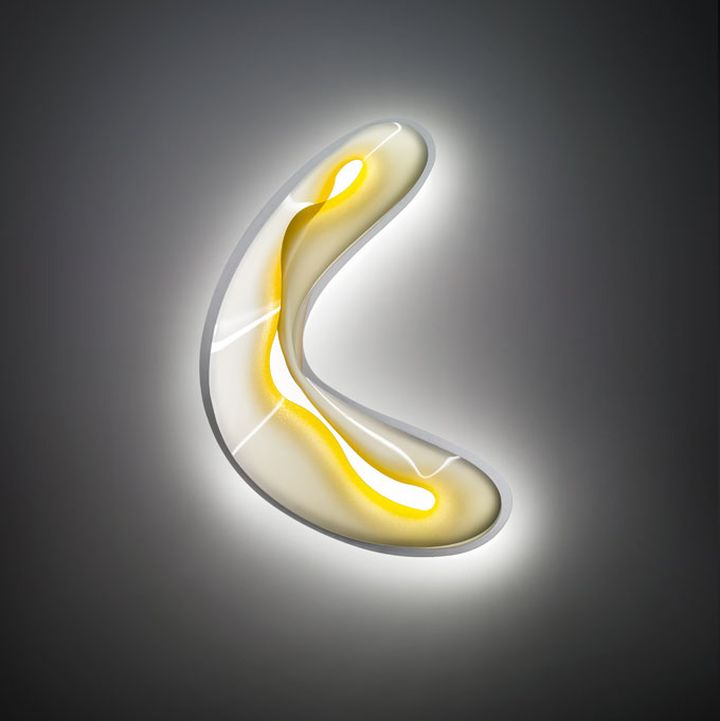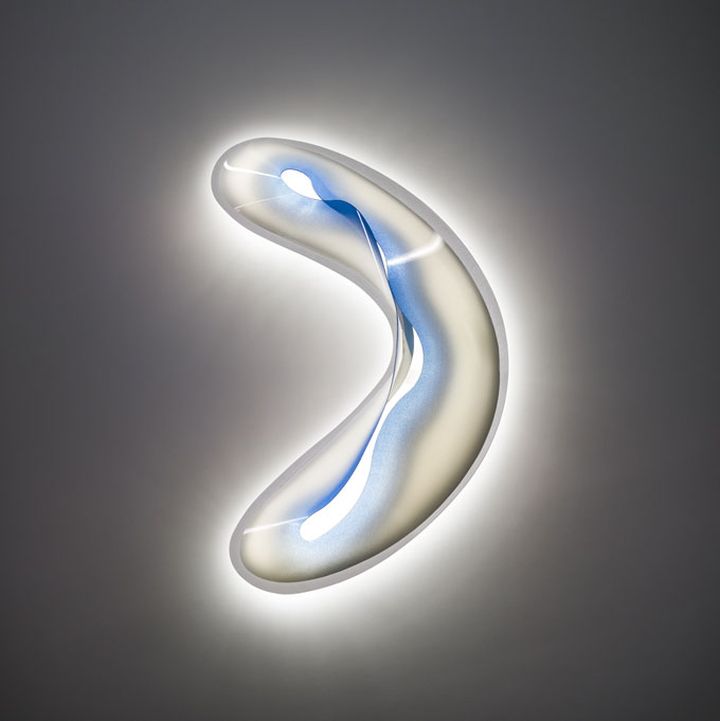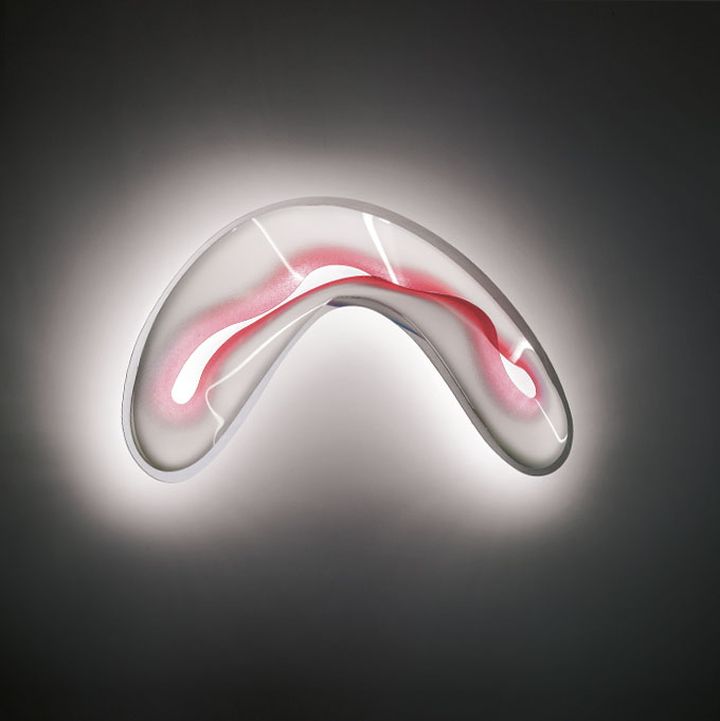 Learn more: click here