Creativity from Serbia at Fuorisalone 2013 it has been modified: 2013-05-11 di
A new step forward in the search for Creative Space Serbia, A project promoted by the government agency SIEPA (Serbia Investment and Export Promotion Agency), which for the third time comes to Milan Design Week. The projects on display, selected through the competition and made by local companies, are an expression of new languages ​​and sensitivity that are developed through dialogue and synergy between young designers and industry in a country rich with culture that knows how to surprise to the character unreleased its proposals.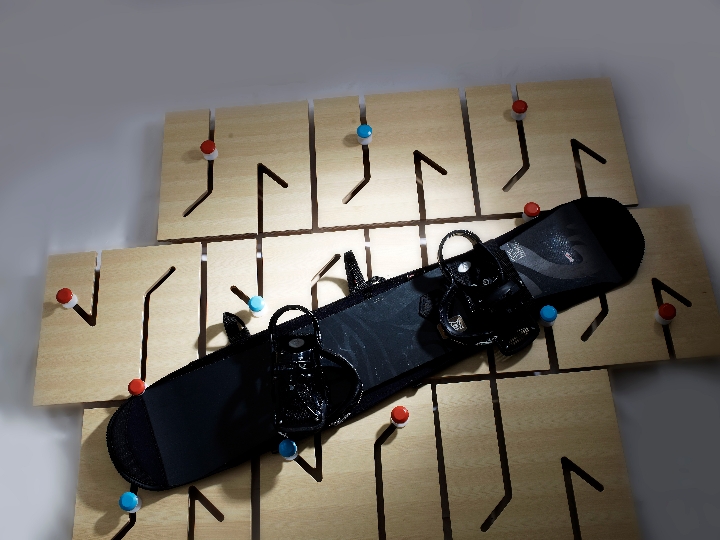 Flat, designed by Tamara Svonja and produced by ERGOMADE is a hanging wall consists of modular panels of wood onto which colored knobs to hang coats, hats, bags. Interactivity and customization, both in functional and formal, are the conditions that distinguish the use: sliding knobs on geometric cuts that line the surface of the panels you can adjust at will their personal belongings, while the modular design allows it to adapt the size and characteristics of each single domestic space. Used on an entire wall, Flat then turns into an unprecedented solution wallcovering.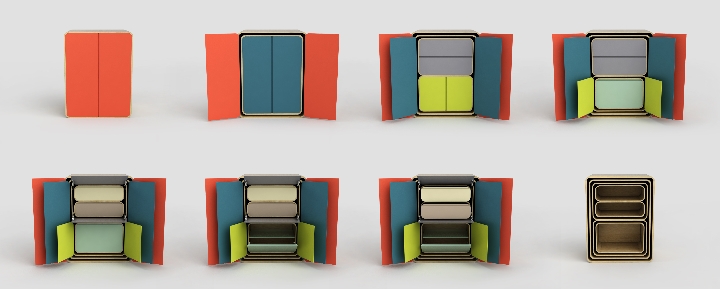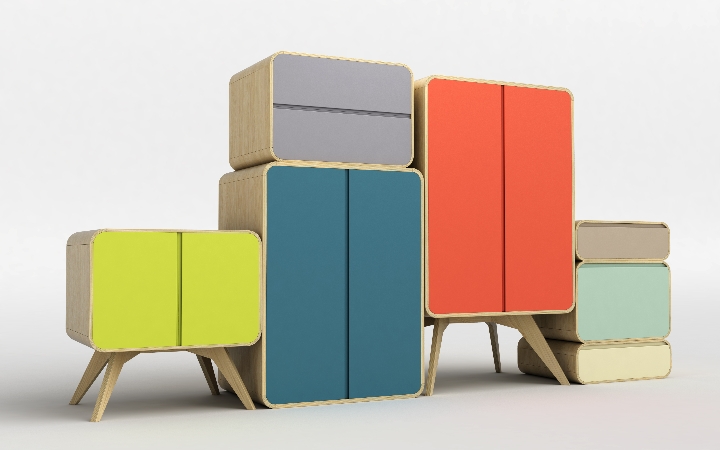 Matrioshka Sasa Mitrovic, produced by SCS Plus / Ergomade, Is a system of wooden containers inserted one inside the other. Its components (cabinets, drawers, cupboards) can be marched and arranged at will in space. Once closed, partitions and legs disappear in the bottom of the cabinet. Matrioshka, like the Russian doll that inspired it, was created as a game, but it is a subtle game that does reflect on the mystery behind the outward appearance. And 'an object that contains objects and, at the same time, preserves our identity.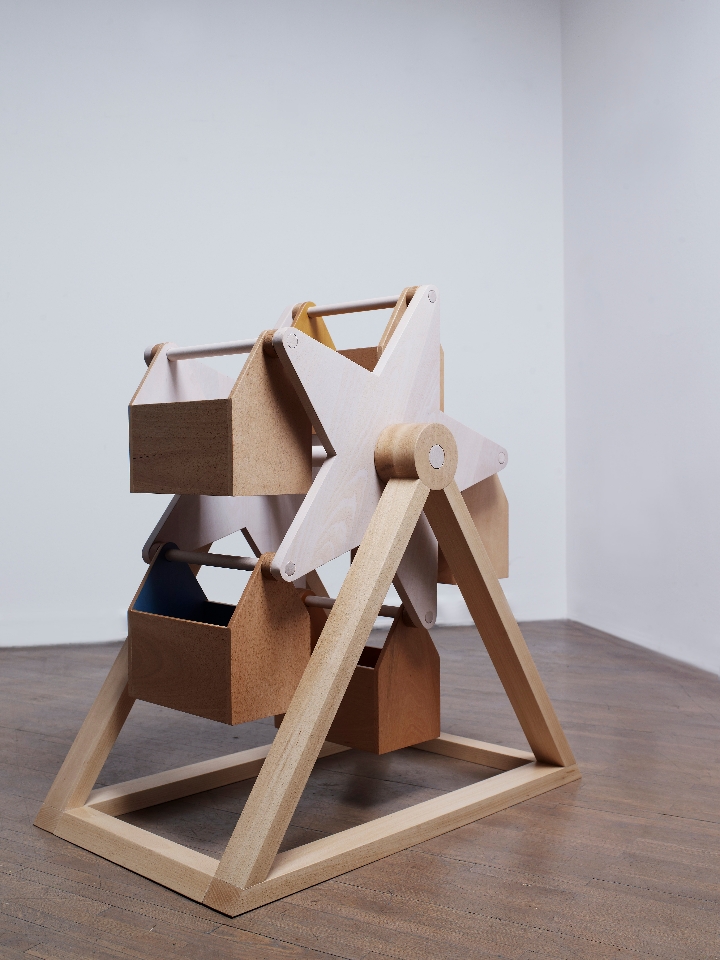 Play designed by Ana Babic and produced by Jasen, Is a system of containers composed of five boxes of tools mounted on a swivel that evokes, in a shortened version, a Ferris wheel: an invitation to joy that characterizes the carnival, which celebrates the vitality Play. Made of plywood, boxes are distinguished by the different shades of colors that define the inside, always seen as objects that are kept there.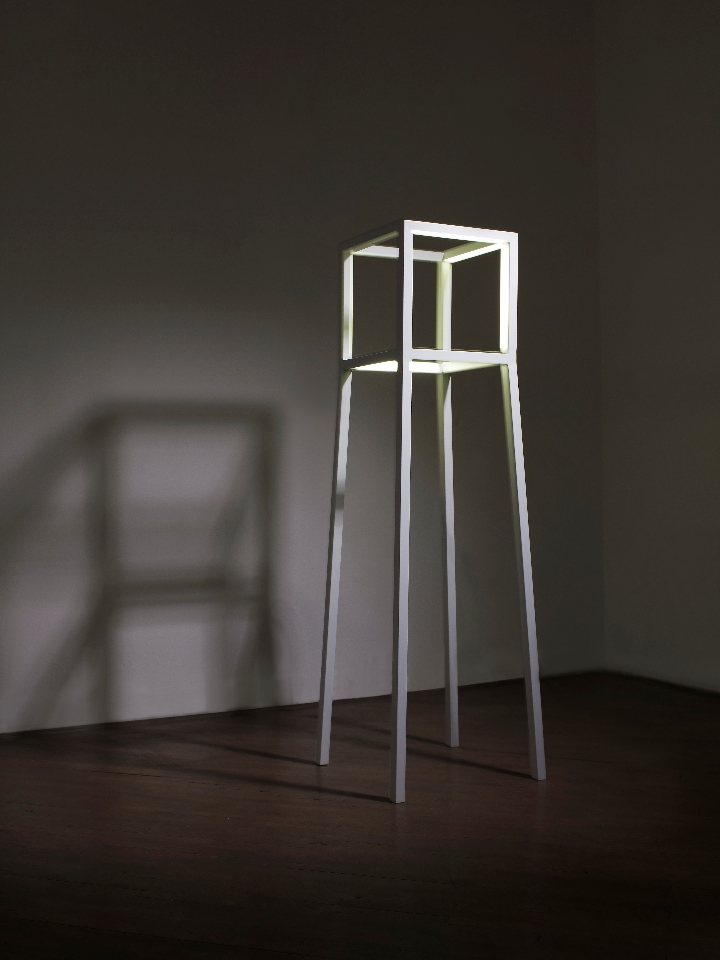 Light Sisters Ana Babic, produced by Lantern is a line of three floor lamps designed to prepare an environmental light in an indoor space. The structure, tubular metal, welcomes LED strips that give us an image of cubes illuminated, floating in the air. Besides that, such as lamps, the three Sisters Light can be used as libraries or containers for their favorite magazine.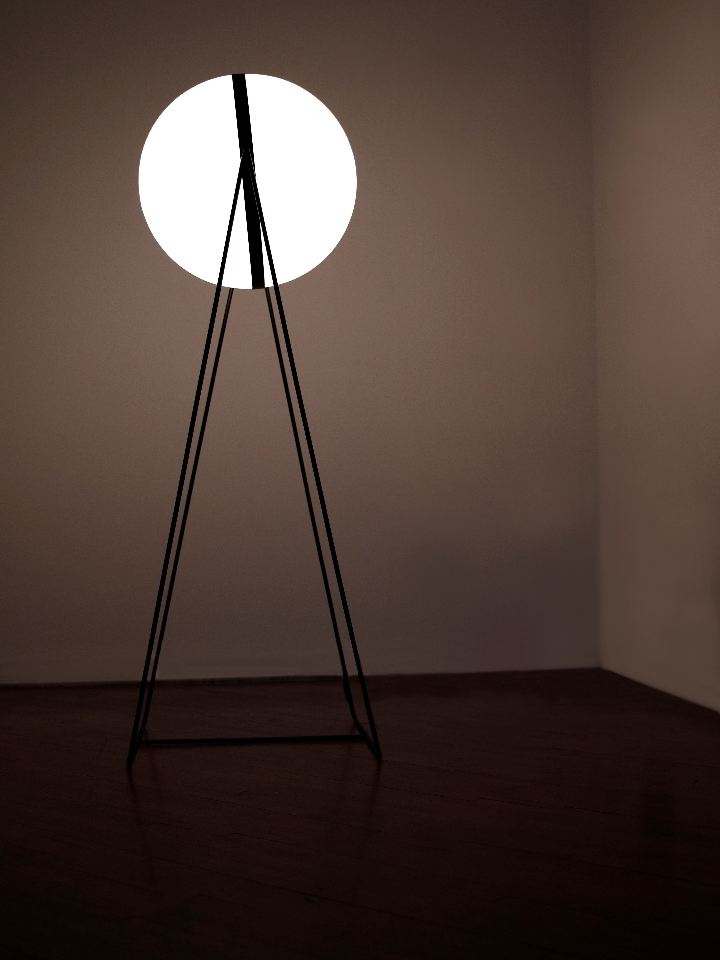 Luna, Stevan Djurovic, produced by Lantern is a lamp that disavows the conditions typological more established in lighting: not by resorting to the switch, the moon will turn on and off by turning of 90 ° the great luminous body which, as its name suggests, refers to the presence of a large full moon. The legs, metal powder coated in matte black, are not invested by reflexes and become almost invisible when the lamp is on.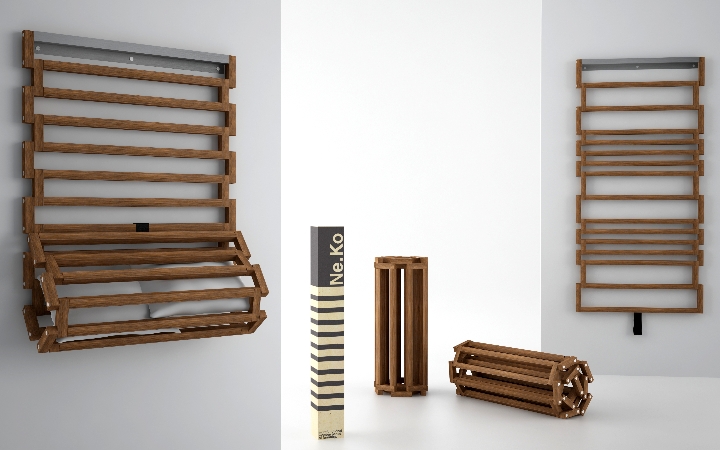 Ne.Ko Stevan Djurovic, produced by Simpo Šik is a brand new coat plywood that, like a mat can be rolled out and hung on the wall as well as rolled up and stored in a small space. Practical and informal, offers the opportunity to raise and fix the lower part laterally, so to be placed in a space contained personal items such as clothes and sheets and consequently delimit spaces of space within the domestic space. In the spirit of DIY (Do It Yourself), is sold in kit form, so as to satisfy, thanks to the spacers to be fixed at will, needs and personal tastes.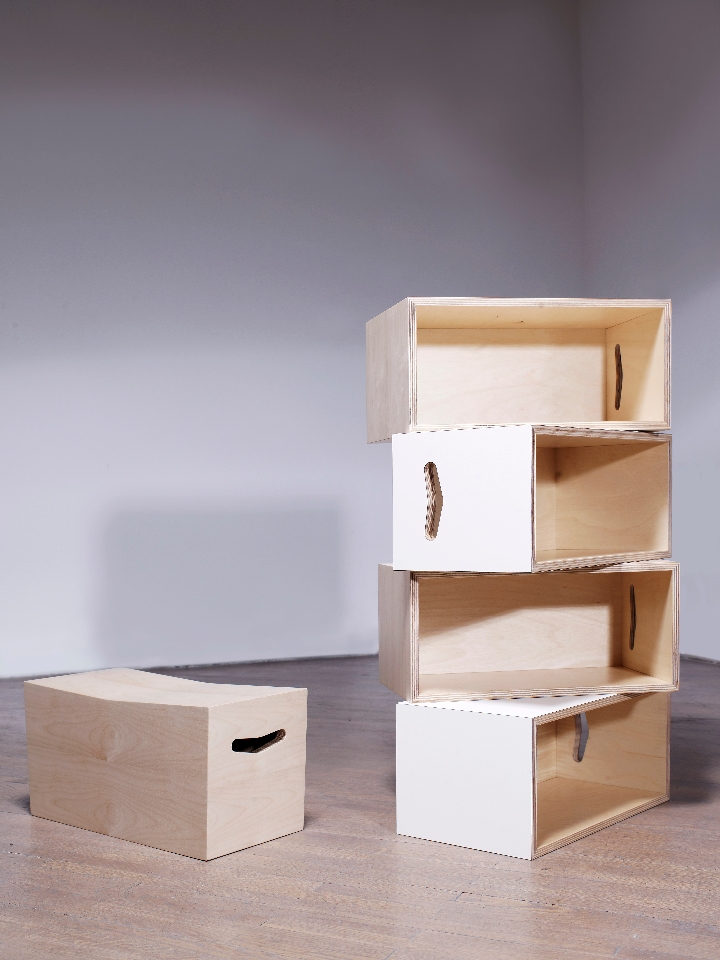 Deda of Od-Do, produced by Ergomade, Has a history, that of a grandfather who built a small wooden chair for her grandson before he was born. Now, the grandson has 40 years and his little chair survives: works as door stops, or is used as a stool to get something in the higher shelves of the kitchen. At the same time, the little great-grandson uses it to sit. Small presences that move into the house and settle the needs of adults and children. Our box is from this story, by borrowing a part of our identity: a small thing to nothing, economic, which can be comfortable alone or together with another object. Inside, Deda is a small rectangular box in birch veneer, while outside its curved sides, which hide the shape of a traditional hat Serbs, make it comfortable to sit or carry objects.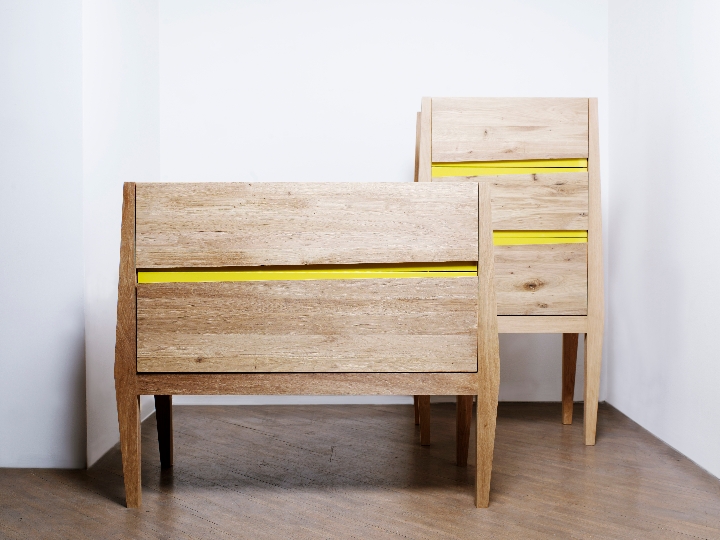 This line of beliefs drawn from KAKO.OK and produced by Gir is a tribute to children's educational television program of the Radio-Television Belgrade, BIG and SMALL Programe, which devotes VMP ideally a piece of furniture simple, humble and functional. The aesthetics of each piece of furniture combines the yield of natural wood with painted inserts in shiny yellow that give the pieces a touch retro and yet contemporary.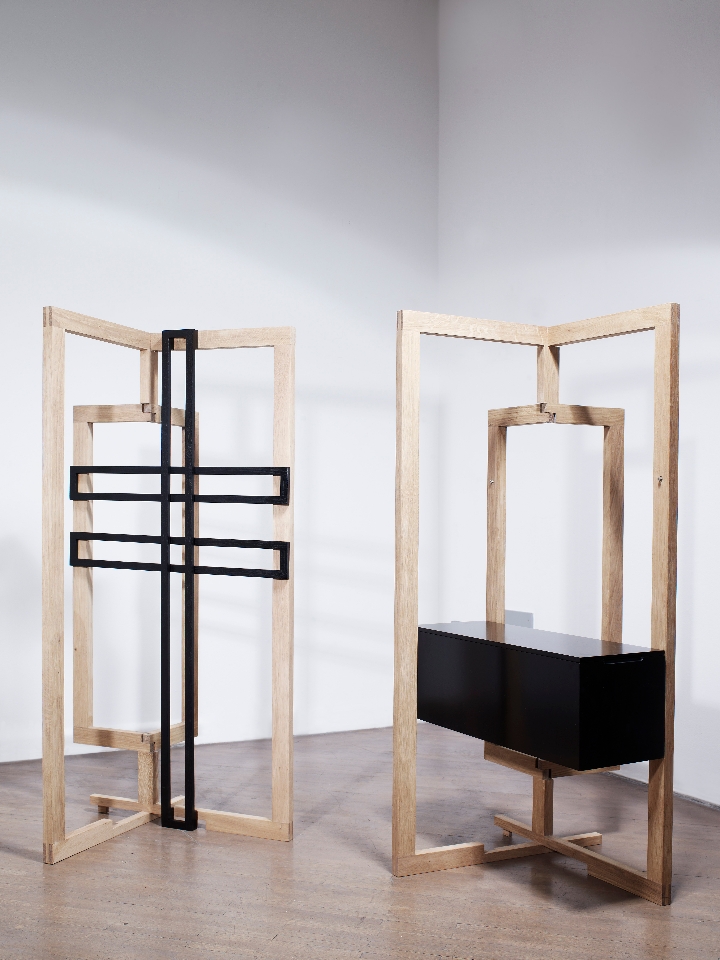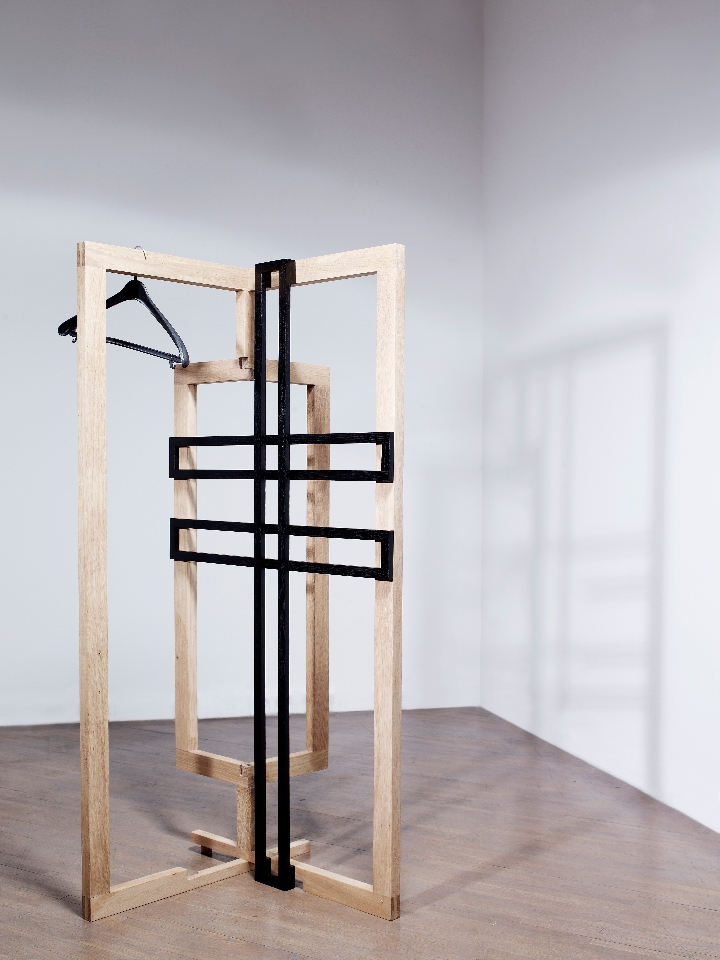 Inspired by the traditional motifs of the Serbian knitwear, storing FRAME Milica Pavlovic and produced by Gr is a combination of three-dimensional geometric revolutionizing the nature of the valet stand. Through a rotation, its components are transformed into three-dimensional and two-dimensional, offering many opportunities for organization of their personal items. A wall or free standing, storing FRAME can be combined in boxes and containers, expanding the possibilities for customization.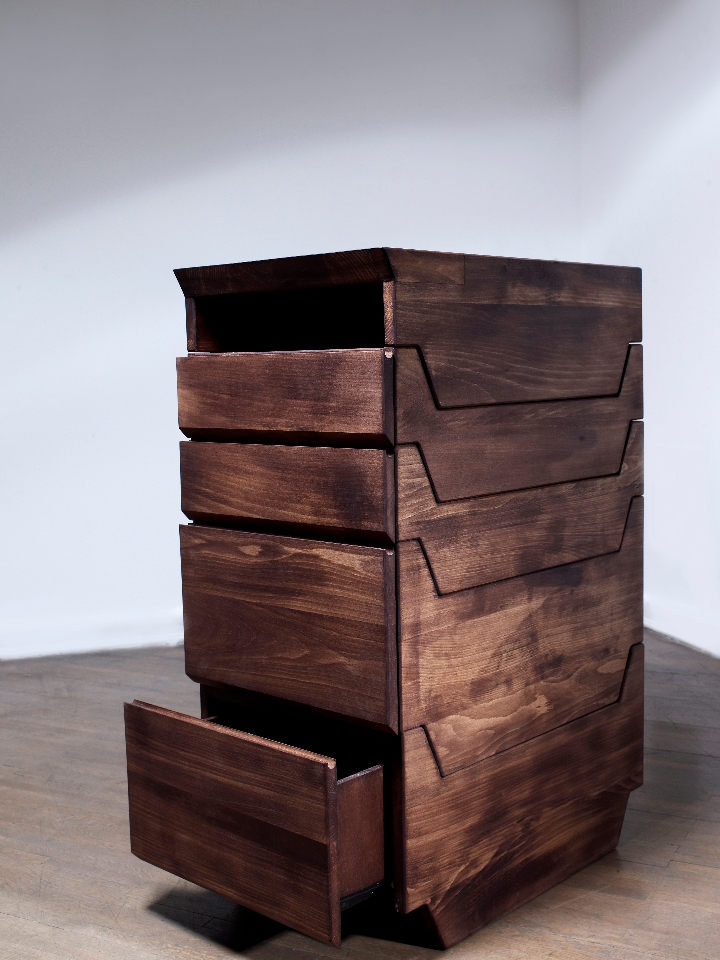 Clara Ivan Kucina, produced by Cempers is a system of container furniture for the bedroom that includes a coffee table and a dresser. Informal and easy to use, Clara comes to meet the needs of each user with the ability to juxtapose, one above the other, its components. Spare Clara joins the eponymous double bed, designed in 2012.