Cradle / Richard Clarkson
it has been modified:
2011-10-24
di
Richard Clarkson wanted to create a sort of low-tech, a sofa style basket where you can curl up and forget the worries of everyday life of ordinary life ... and perhaps even nap before going to sleep slowly. There are neither art craft it in this object, there is science that has studied its design. In particular, research in autistic children and those suffering from RMD (rhythmic movement disorder) has played a crucial role in the shape and structure of the result. For all its theoretical complexity, the final form
seems quite simple and extremely comfortable. A rough wooden curved, padded and cushioned by a series of pillows without cover. Cede forward thanks to the weight of the timber when not busy, then rises again, of course, when someone sits in it.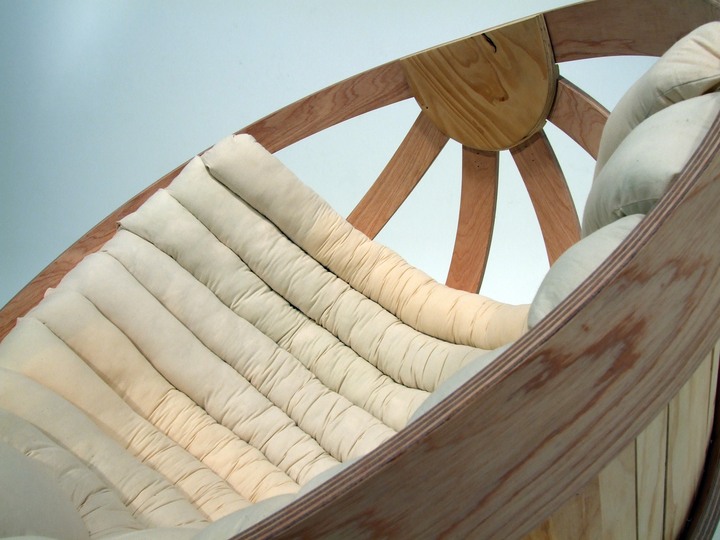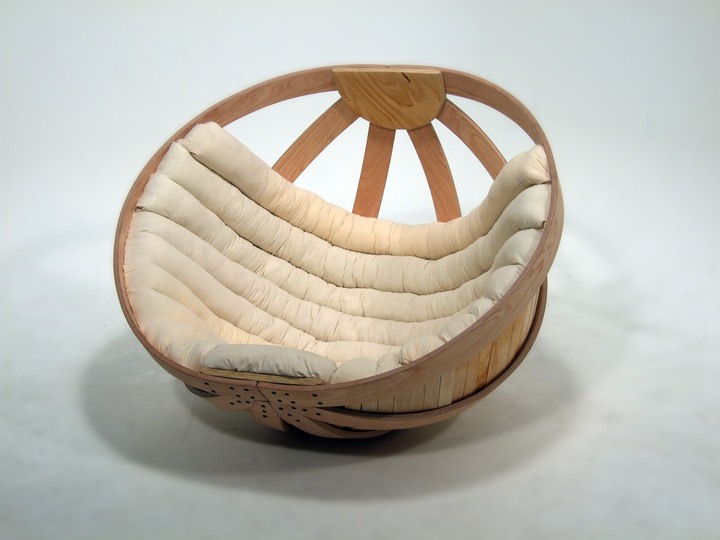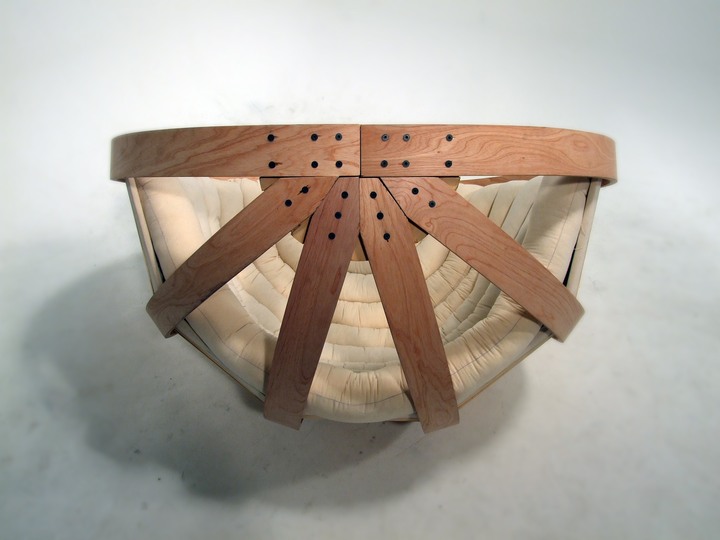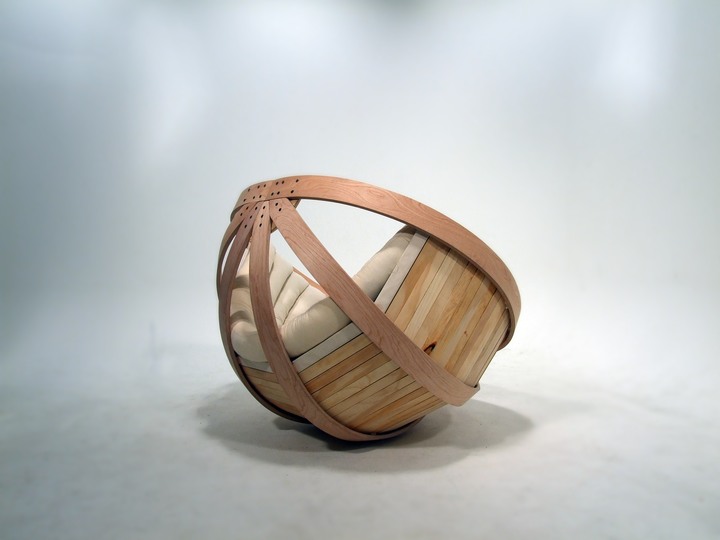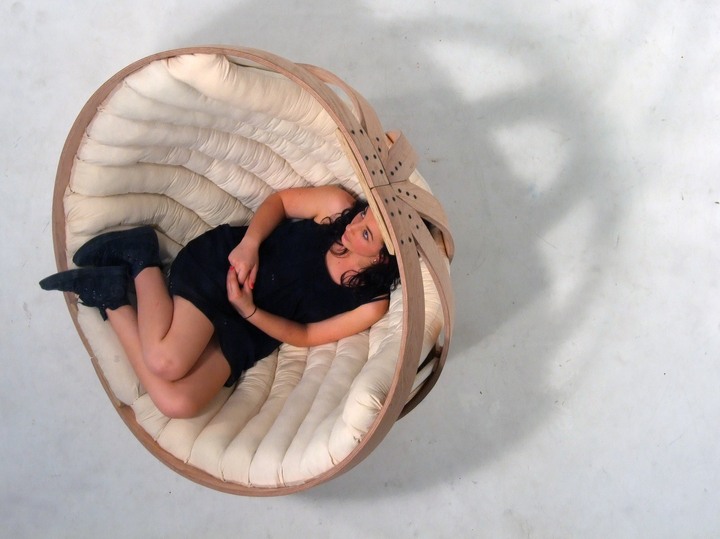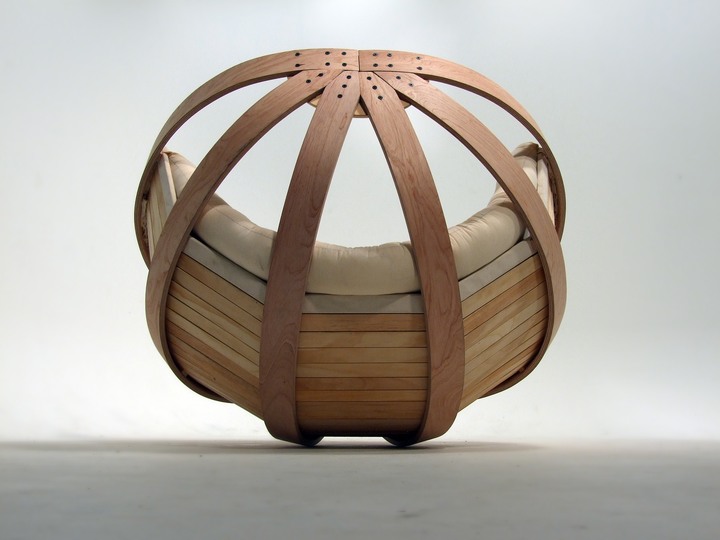 Street: Dornob