Comoditi, modular headboard bed by Daniele De Santis for Formabilio
it has been modified:
2015-06-12
di
Comoditi is a headboard bed modular customizable to suit your needs designed by Daniele De Santis.
The colors and the softness of its elements are an invitation to sit back and forget the hardships of the day reading a book, watching a movie or listening to good music before slipping into the arms of Morpheus.
The pillows of different sizes, covered with fabric in ecological cotton removable and washable, fit to the structure fixed to the wall and stop with Velcro. The structure, made of lacquered MDF with water-based paints, can be completed with a shelf that serves as a bedside or end element.
Available for both single bed for bed, Comoditi is an original element that gives character not only to your bed but to the entire sleeping area.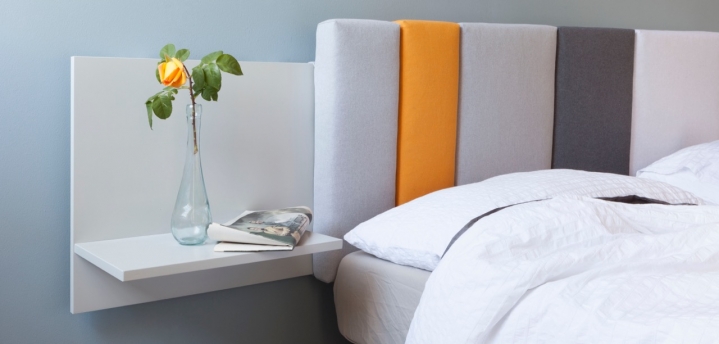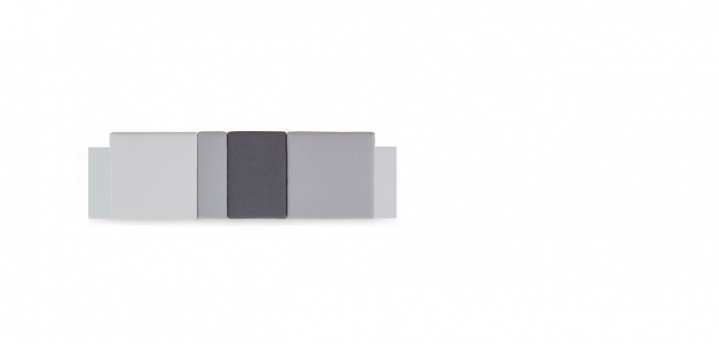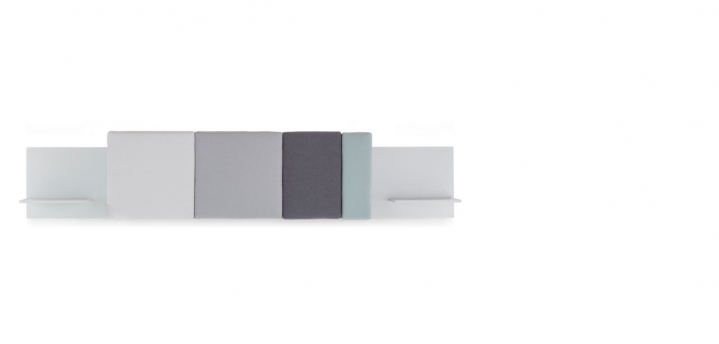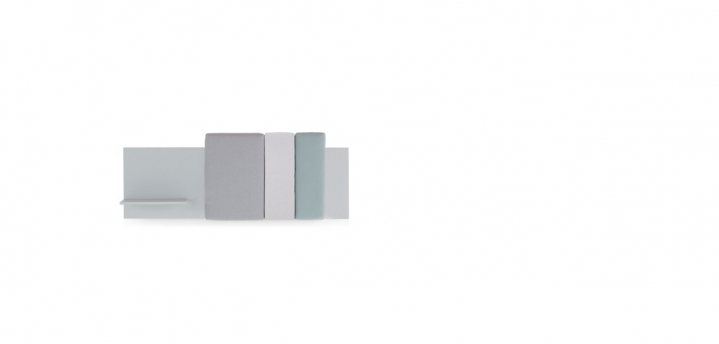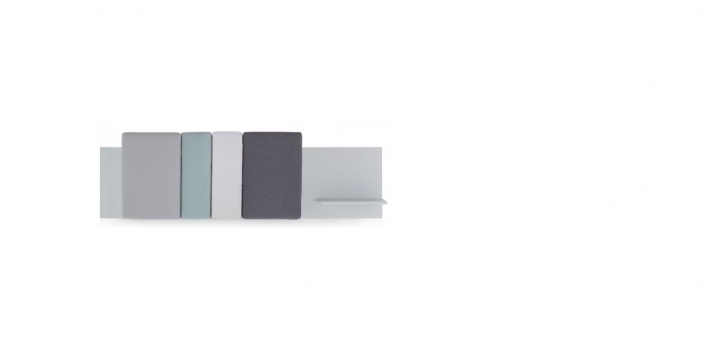 Structure in wood fiber (MDF) lacquered with water-based. Polyurethane foam padding. Coating 100% back ®: fabric 100% recycled (75% cotton, 20% acrylic, 5% other fibers) made from sustainable processes, does not use polluting chemicals as undyed.
L x H 300cm 50cm, P 33cm
W x H 300cm 50cm, D 33cm