Colé Italian design label / previews Fuorisalone 2012
it has been modified:
2012-03-15
di
Last year we premiered the newborn brand Colè that presents itself, one year after the birth fuorisalone 2012 proving its vitality, with both a rich series of innovations that express the research efforts of a new mood of Italian design, is confirming the success of the line Tria, of Lorenz and Kaz, completed with a table.
Blind, design Emmanuel Gallina
By Emmanuel Gallina born Blinds, A collection of elements in natural oak and matt lacquer that explore the traditional technique of office furniture to shutter, now no longer in use, turning them into home furniture, soft and unusual. From "classic" containers with roller shutter made of solid oak, displaced by the use of color on the structure, the desk, all in oak, which opposes the blinds - which once contained feather and ink - to the modern use to conceal phone, tablet and laptop . The iron accessories made of leather are functional: a writing surface and a magnetic board to hang memo.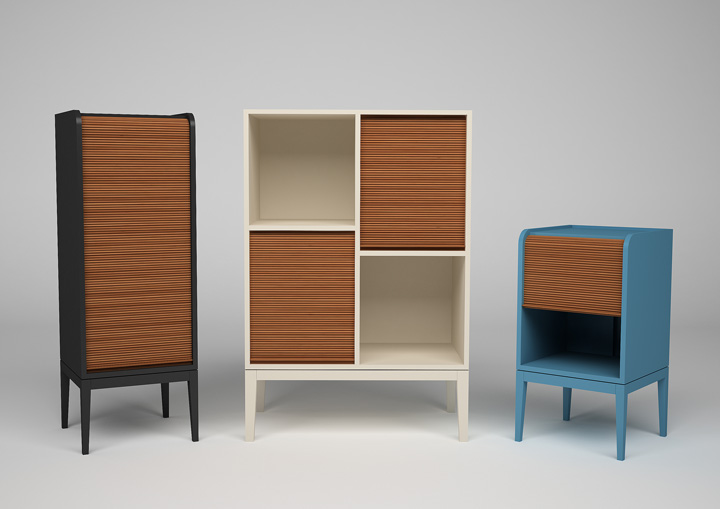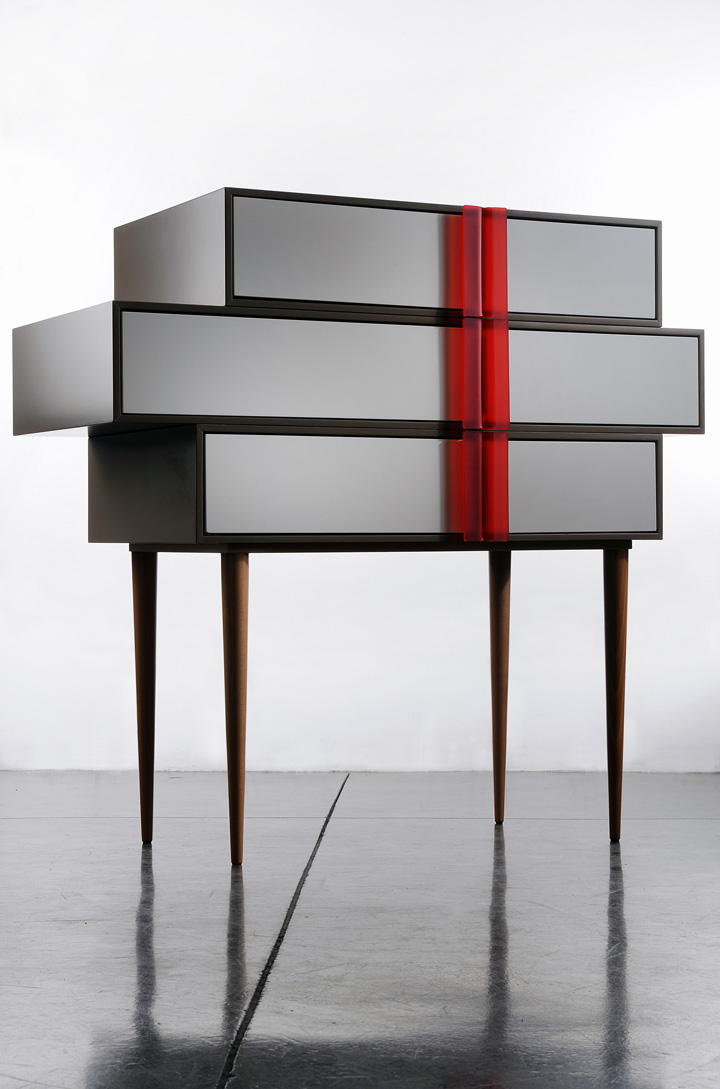 Aline, design Hagit Pincovici
"And white snow descend without winds"... (Dante Alighieri). With its light and sophisticated style, the designer / artist Israeli Hagit Pincovici conceives a piece of furniture looking sleek and dreamlike. The handles mo 'bandage give the illusion of wire drawers, overlapping seemingly random, and are made of a material subjected to a novel treatment that gives them the opalescent quality and material of the glass paste. Aline more than a small chest of drawers might be the contemporary version of a precious cargo banded together to avoid losing our little treasures on the new Silk Road.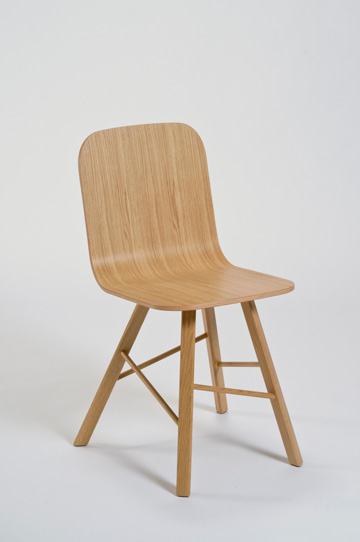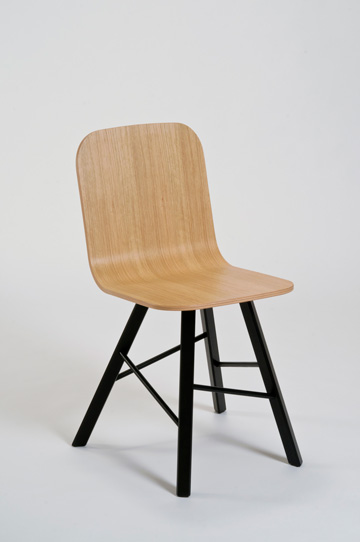 Tria Simple, design Lorenz / Kaz
Born as an offshoot of the Tria and echoes the curve, unusual for new compositions. Alone is a simple seat, comfortable and simple, with the base in solid wood supported by the now "classic" 4 triangular legs. Combined with the Tria Wood suggests interesting and dynamic effects of sitting, which can be resolved around a table or get to achieve the effect of a bench.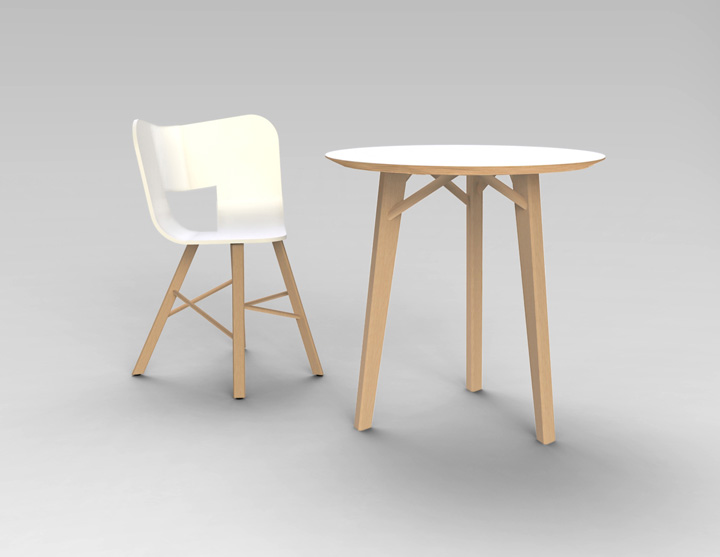 Tria Table, design Lorenz / Kaz
Colé completes the range Tria with a table with 3 4 or triangular legs in solid oak and a round or "pentagonal" which houses the sinuous course Seating shells.