Chiara, the nun-shaped lamp by Mario Bellini for Flos, 2020 reissue it has been modified: 2021-06-02 di
Chiara is an iconic lamp designed in its first version in 1969 by Mario Bellini, it consists of a single sheet of shaped and rolled steel, at the base of which the light source is placed, hidden by the structure of the lamp itself. The idea of ​​the Chiara lamp was born from the need for to have light without seeing its sourceThe detail of the positioning of the light bulb is therefore the key to the project. The light it emanates is reflected and diffused by a large 'hat' that resembles the wimple and veil of a nun.
Chiara is a soft construction simply rolled up on itself. Bellini started the project in 1968 with some paper models. The character of its light is dynamic because it originates in the base, then hits the upper screen which reflects it and then opens into the environment when it diffuses it. However, even when turned off this lamp imposes itself with a strong and charismatic identity, whose image is itself a project, an instance and a staging.
The 2020 re-edition di Chiara has new technologically advanced details, such as the light source - updated with LED source - the rubber profiling, and includes two models: the classic floor version, stainless steel, e a new, smaller, tabletop model, made of aluminum and available in various finishes: aluminum, dark gray and rose gold.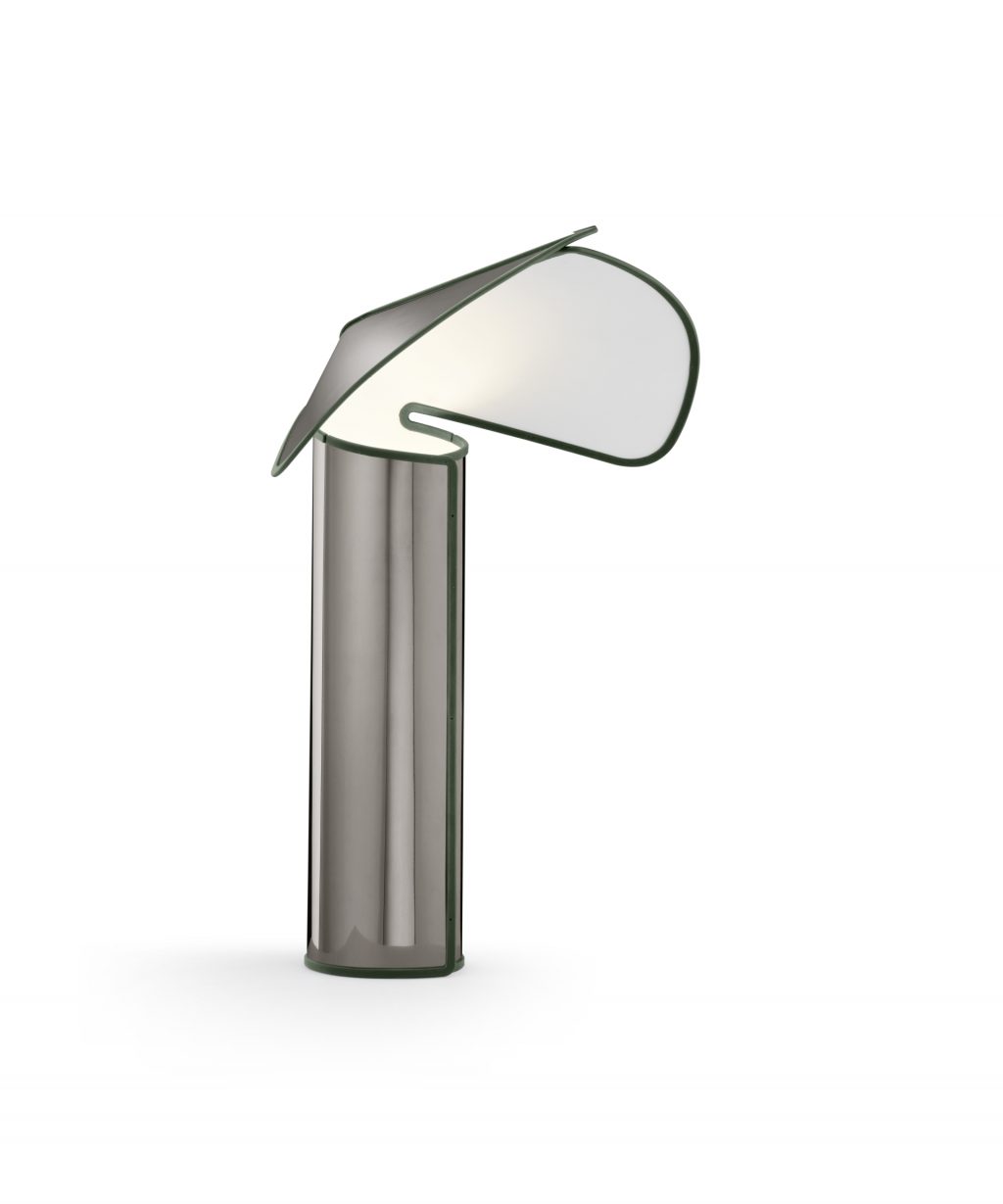 Materials:
Floor model: polished stainless steel, rubber
Table model: aluminum, rubber
Made in the following materials:
Floor model: polished stainless steel with black border
Table model: aluminum / anthracite, dark gray / olive green, rose gold / oxide red
Light sources:
Floor model: LED 15W - 2000lm - 2700K - CRI≥80, with integrated dimmer
Table model: LED 10W - 800lm - 2700K - CRI≥80, with integrated dimmer LED 8W - 700lm - 2700-3000K - CRI≥80