Cavò, the container for bottles of wine which combines Wine and Design
it has been modified:
2012-09-14
di
Cable: beat the crisis with the design industrialization. The ingenious idea has turned into a short time in the start-up of production gathering support and orders from around the world, and prompting the company to increase production and develop new interpretations of this unique design object. A short debut also a dedicated e-commerce.
In difficult times for markets, is a good sign that which comes from the story of a young entrepreneur who idealizes a new business opportunity all made in Friuli, Creates a unique solution of its kind, the idea transformed from a concrete object and distance short time picks the first encouraging results on the market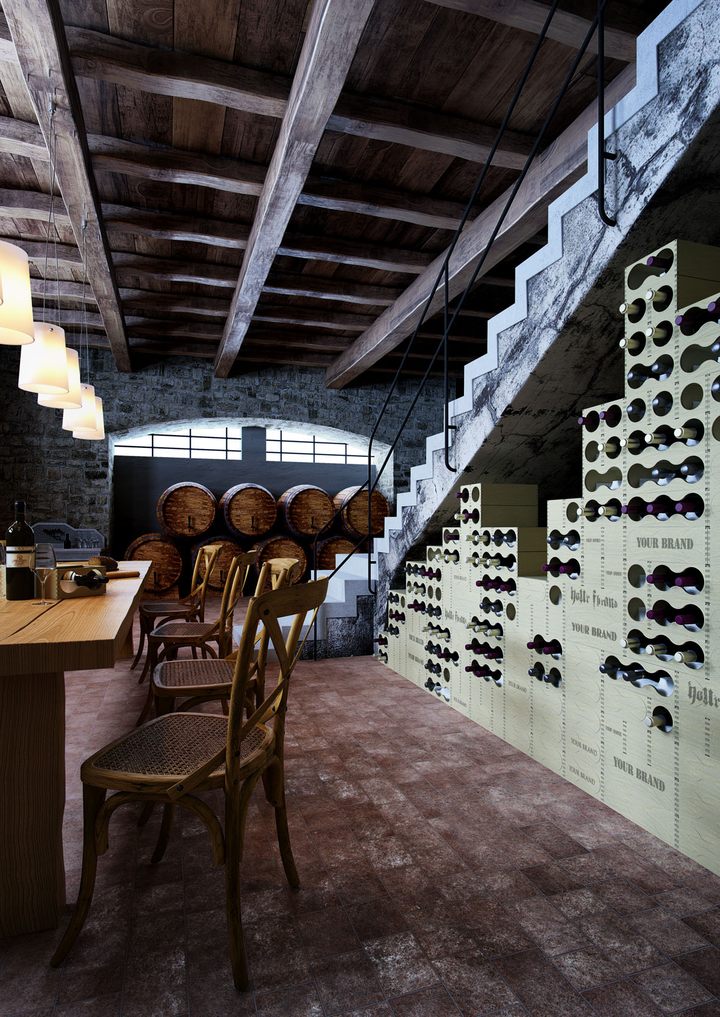 A few months after the launch of Cavò, brilliant evolution of the classic wooden container for bottles of wine, born of creative mind and patent owner Enrico Accettola thelatest collaboration deidesigner Michele Grion and Nevio Capuzzo, flake requests to grab the object of desire, excellent case design that industrialization. L 'interest and curiosity found in the days of the prestigious fairs Vinitaly in Verona and Salone del Mobile in Milan, Occasions when it was presented to the international public, are turning into a real success. ProductS and distributed by Timber Processing, Friulian company to which it is tied for the next five years, the brand in a short time has in fact already crossed national borders, gathering support and orders in Austria, Germany, Belgium, England, the US, China, Canada, Australia and the Balkans, PAESI that have mostly proven to appreciate its quality.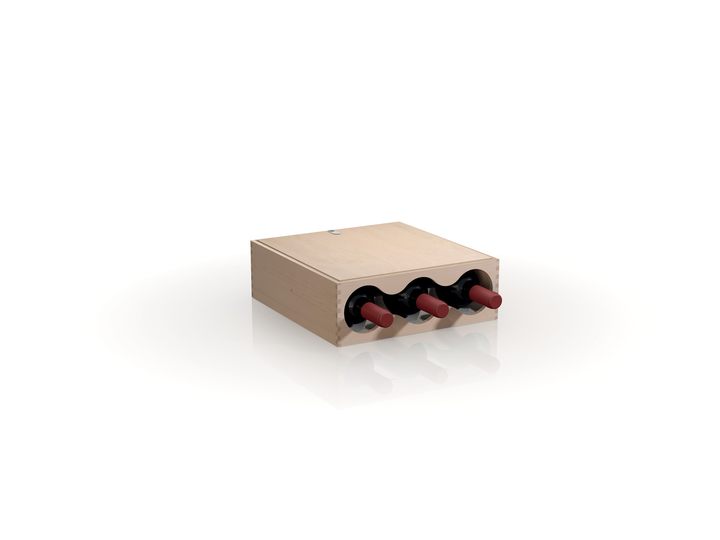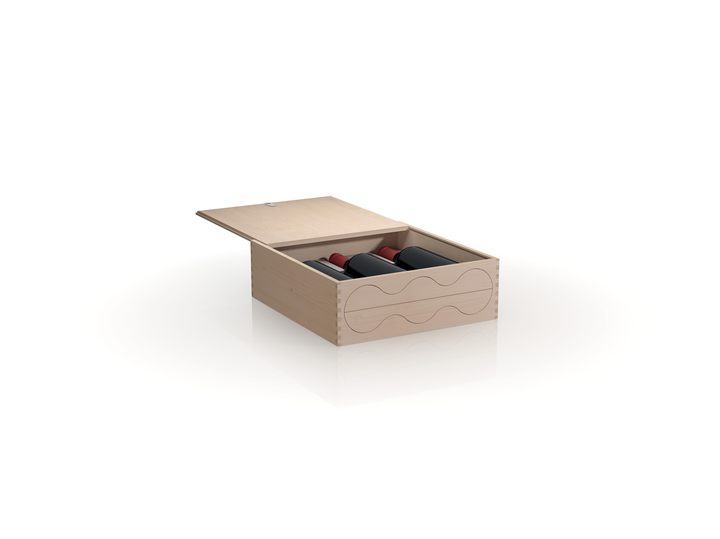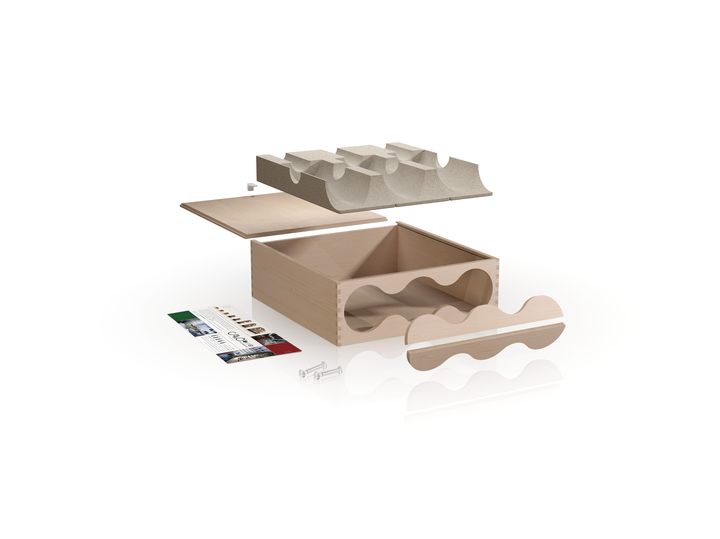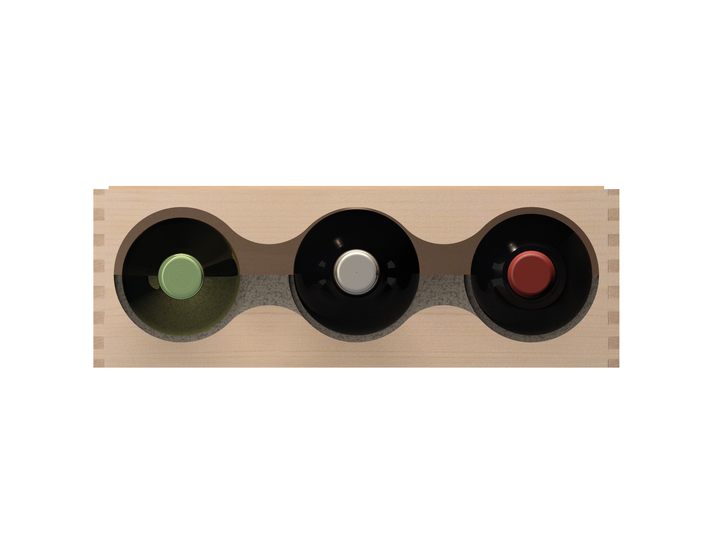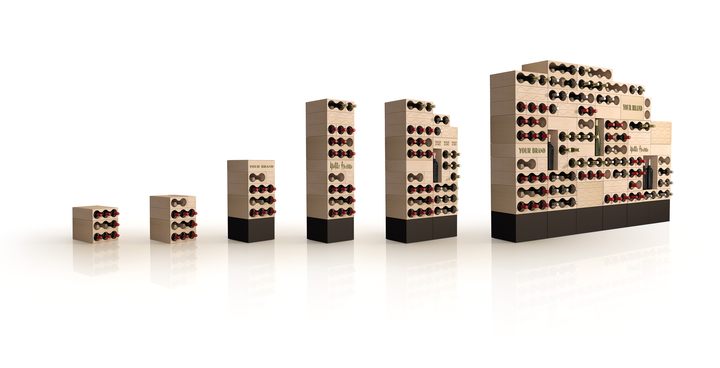 Unique, Cavò was conceived by the clear need to transform the classic wooden container for bottles of wine in a design object Cross, reusable and transformable over time. "The Americans claim that the 1% of the success of a product on the market is the idea, everything else is as it is applied" - says Accettola and adds - "The design with Cavò turns into industry, it is appropriate to say, given the numbers that this special subject took home in a few months after its debut. After winning wine and wineries, we are also approaching the interiors market and contract. With una stock first production of 25 thousand boxes, a prediction of 120 thousand pieces around in a year and l 'upcoming e-commerceWe can say that Cavò is impacting very positively, with sales prospects that lead to optimism in this difficult 2012 ".
In short, there's something for all tastes and for all budgets, taking into account that each module Cavò is sold to the public at a price of about € 9, and of course with added convenience where the composition increases."All this with the advantage of a purchase Price only valid in the whole world and at no additional cost than wooden containers currently on the market - said Enrico Accettola, but not least in the light of the needs to reduce spending by both the public final of the manufacturers. " Passion for wine culture, for design and for the challenges, Is the common thread that unites the characters in this extraordinary story, was born as a joke in an evening with old friends and now become a reality thanks to the intuition of promising minds forward-looking in their visions, with a keen sensitivity to design and innovation. Thus began the adventure of Cavò.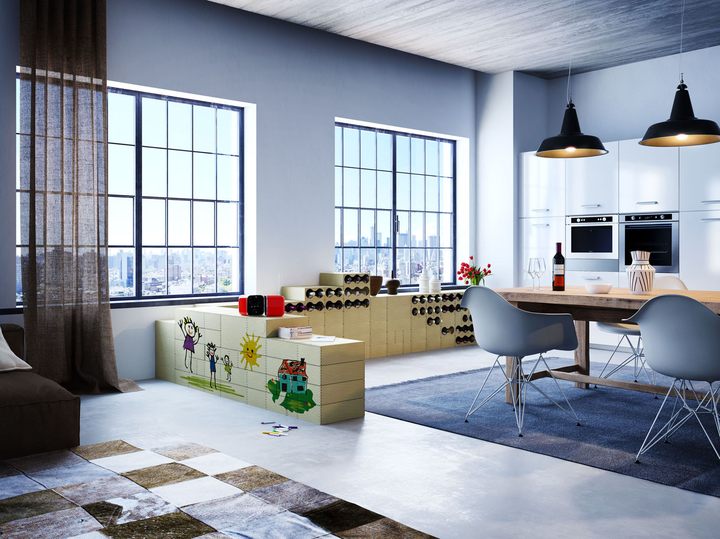 Stackability, modularity, adaptability and maximum customization are the highlights of this original wrapping from the standard one, adapted to different types of bottle and made of birch plywood using certified materials to 100% greenFor a total respect for nature and the environment. Case Gift, element exhibition, cellar modular table, even dividing wall and much more. Just let your imagination run wild and, with a simple click, you can turn any habitat evolved, proposing a solution of extraordinary aesthetic impact. Market Cavò protagonist is also thanks to the continuous work of one Special research teamWho continues to work with great commitment to constantly improve the already exceptional product quality. Interesting news are in fact taking shape, through realizzazionicon recyclable materials such as ceramic, aluminum and colored plastics, to create new opportunities for choice.
Cavò is also proposed as accessory-edge, Ranging from the world of music and art are being studied a program to create a virtual cellar, a speaker (the prototype already exists), and has just closed an important deal with a gallery owner to make wine cellars art numbered. The product, perfect blend of design, creativity, entrepreneurial vision and communication, Debuted on the market with a versatility very unusual and, on the web, with the site ad hoc www.cavodoc.it, Where to satisfy the curiosity. Yup located in stores, cellars, online and you can also admire La Gourmeria, one of the trendiest restaurants in Bologna, and soon in two rooms in the heart of Udine.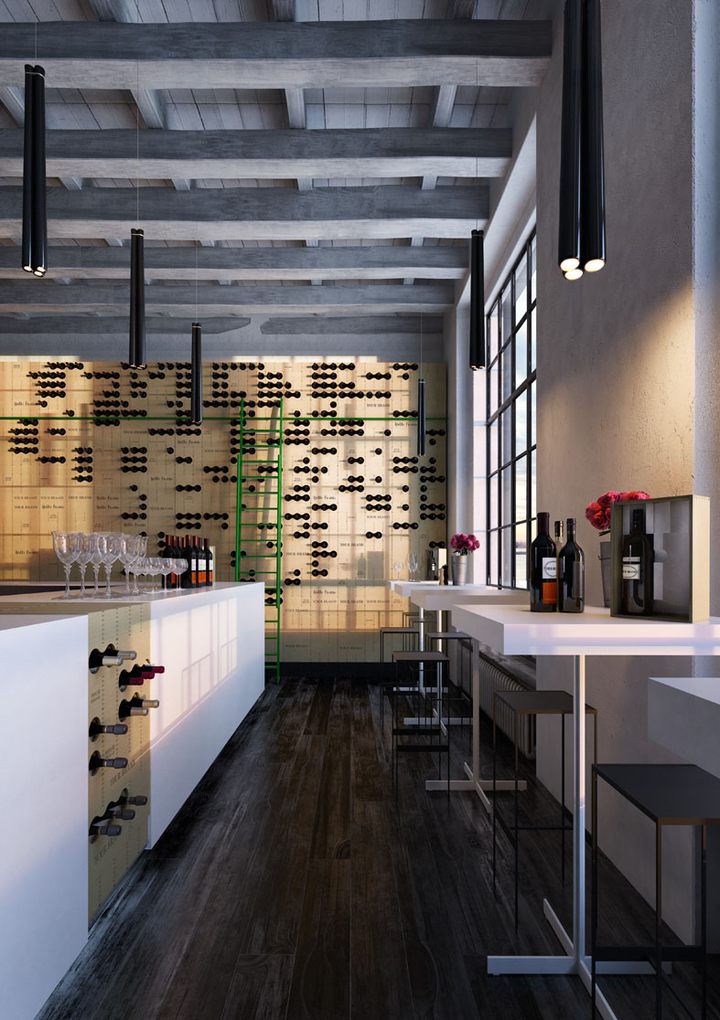 concept patent_Enrico Accettola
design_Nevio Capuzzo, Michael Grion