CATS the new chair signed dimarziodesign for DDplus
it has been modified:
2015-02-21
di
CATS is the new chair signed dimarziodesign for DDplus dedicated to the "experts of comfort."
Is a tribute to the Applied Arts in a time that revolutionized the way we think the industrial product.
The chair is a tribute to those who with their purring and their eccentricities enliven our daily checking with their eyes all that surrounds them.
Cats also want to be quote of the Applied Arts in the past turned the simple decoration in form and function, giving a crucial boost to the evolution of the industrial product.
And 'so that a chair with ergonomic curves become figurative expression and piece of furniture from the sober and essential, using hi-tech materials in keeping with the decor of the kitchen rather than the veranda.
Using in-door / out-door of Cats is a demonstration of the versatility of acrylic gloss white and the white painted metal, chosen for its realization. After all we know, cats love beautiful things and functional ....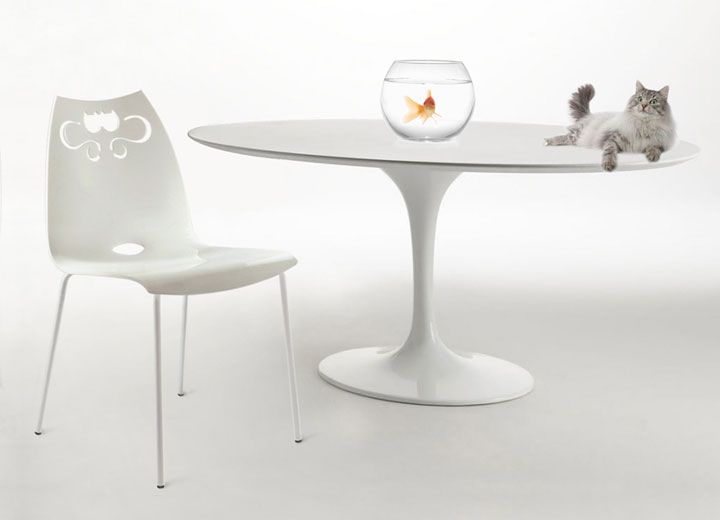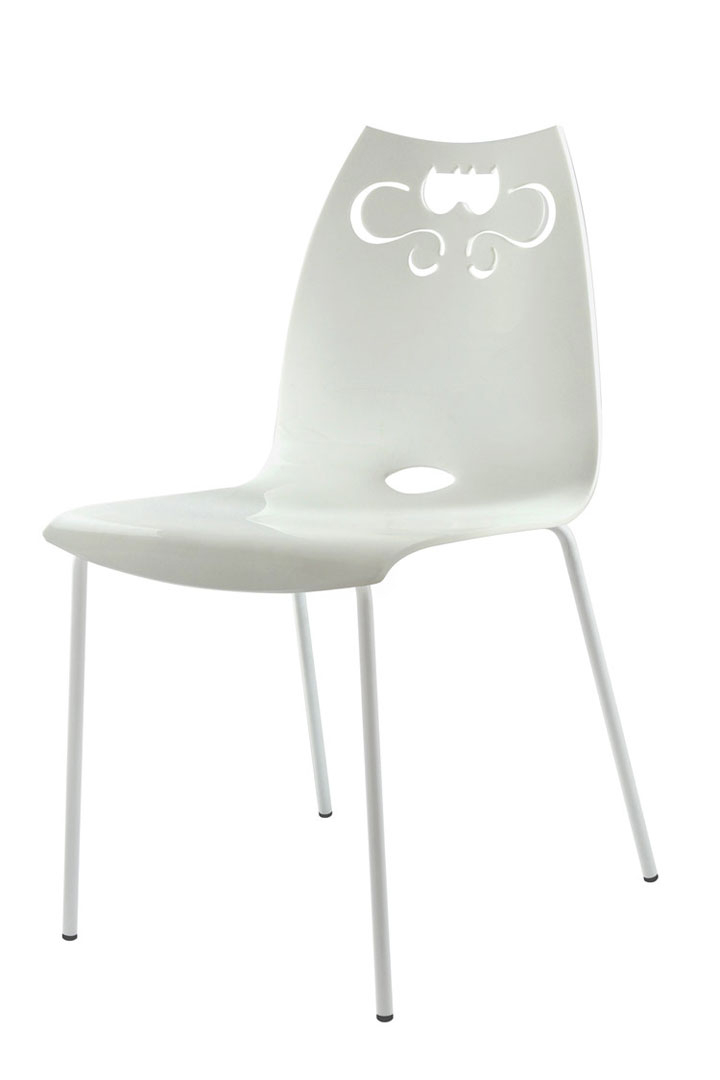 Cats is entirely made in Italy by DDplus 100% recyclable materials.
More information here