Warm, natural, colorful: the felt into the homes taking unprecedented forms it has been modified: 2015-01-29 di
Beloved by fans of small creations DIY thanks to the ease of use, we saw him cut in various forms, more or less vivid colors, often in combinations of different colors.
The results are mostly very funny creations such as dolls for children, necklaces made of colorful balls and decorations of all kinds for the house.
the felt It is a natural material, obtained by means of a wool felting process consisting of various steps during which is simply treated with warm water and soap. In these phases, you can obtain different thicknesses and different colors. The felting of the wool allows to obtain a compact material, unlike fabrics obtained through the weaving of fibers, whereby it shows a very uniform appearance and is readily shed fibers without cuts. It is also waterproof, durable and tends not to wear out with time. In addition to these technical features that make it very valuable, added value lies in its materiality and its consistency that they do perceive how reassuring and enveloping.
Its soft and warm surface makes it ideal for producing clothing, in fact, is very used for the creation of jackets and coats but also for accessories such as handbags, hats, etc.. Very used for creating decorations, thanks to the ease of cutting and carving that does not need too many seams.
A material with these properties is ideal for making potentially anything that should not be too rigid, so why not use it to create furniture and accessories for the home.
They must have thought the same thing the various designers who have given life to projects where the felt has the lead role, blended with other materials such as wood and metal.
Formabilio, Attentive Italian company the use of natural materials, has included in its catalog different furnishings and accessories made from this material, which in the context takes on a new guise, finding installation flexibility in the house.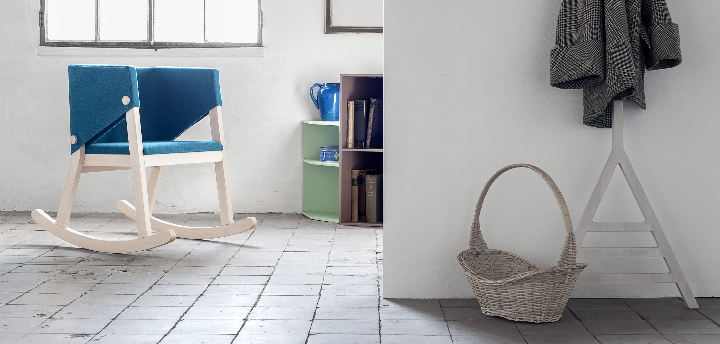 Ivetta, chair also available in the rocking version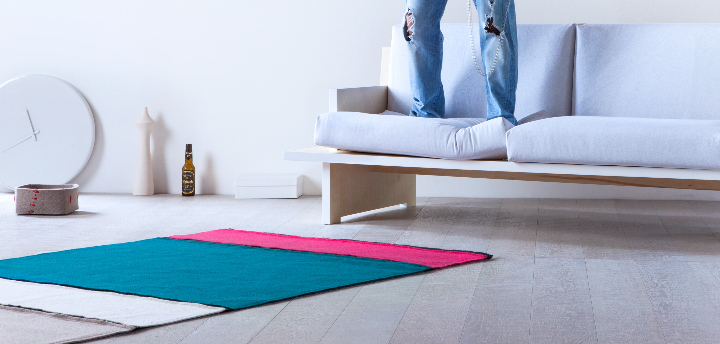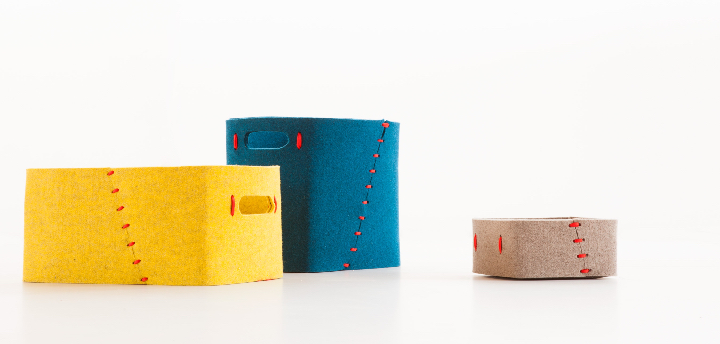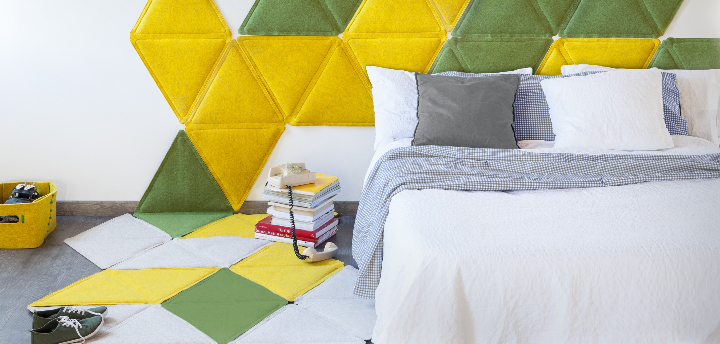 Ivy, carpet that can also be put on the wall
Recently added to the virtual Formabilio the lamp shop INCAMPANA, Designed by the designer Marco Serracca. The project won the victory in the contest Minimize, and it minimizes the production processes, however, getting an impressive result.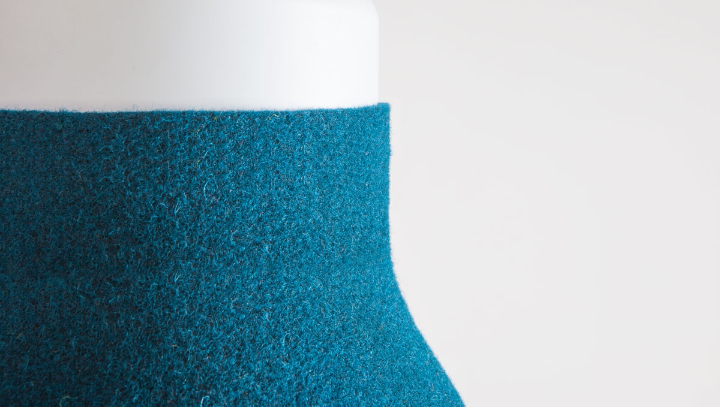 Al in steel lamp holder attaches the felt lampshade that, as anticipates the same name, follows the shape of a bell.
A hanging lamp that, in the large version is perfect as a lamp to be placed at the center room while the smaller version can be used to characterize a corner or in a more functional way as a bedside light. Even more impact of the effect that one can get more than one accostandone and playing of sizes and shades, to add warmth and color to the environments.
It is available in 3 colors: ocean blue, zinc yellow melange and the more neutral dark beige melange.