Bang & Olufsen presents BeoLab 18 the new wireless speaker system, high quality sound and design it has been modified: 2013-11-06 di
Bang & Olufsen announces the launch of BeoLab 18As top article of his new collection of wireless speakers. Building on the success of the iconic column speakers and the unique design of the brand, 18 BeoLab into the future with completely new components, a digital audio platform entirely redesigned, a revised form, and something classic and modern at the same time, such as solid wood typical of the Nordic countries. The new and innovative Wisa standard for wireless high-end is integrated, then decorate with an extraordinary sound has never been easier. The wireless audio is a reality and it works really well.
"BeoLab 18 represents the latest evolution in speaker design", said Lars Fredsgaard, Speaker Category Director at Bang & Olufsen. "After discovering a good quality wireless standard for high-end audio, we decided it was time to replace one of our most successful speakers with something better. In doing so, we've updated pretty much everything inside - from new drivers and amplifiers to an advanced digital audio platform. We believe it is one of the best wireless speakers produced to date, anywhere. And it's pure Bang & Olufsen design ".
bold new design, precise craftsmanship
The most striking visual feature of 18 BeoLab is undoubtedly the front part lamellata, Available in black and white and oak. The choice of the strip gives interior designers a range of options that perfectly match the minimalist column in the designer Torsten Valeur anodized aluminum. Look closely and you will see that Torsten Valeur has made improvements to the sculptural line of its predecessor, the classic BeoLab 8000, with a style that overcame borders of craftsmanship.
The diffuser is balanced on an extruded aluminum cone that seems to touch the floor, both when it is hung on the wall and when it is positioned on the cast iron base. Twenty-one blades gently wrap around the diffuser to reveal it to sight and hearing. Thanks to the typical Bang & Olufsen tweeter with the acoustic lens suspended at the top, the "sweet spot" is yours regardless of where you are in the room. This design that combines form and function allows Bang & Olufsen to use the reed in front of the two main drivers and to produce extremely sharp high frequencies.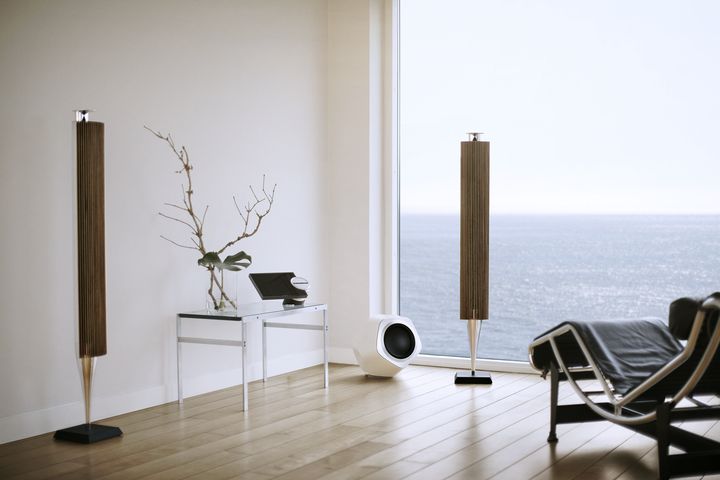 The combination of wood and aluminum is a clear allusion to the symbols of classic Bang & Olufsen design that looks to the future with great innovation through new wireless technology.
A compact column which delivers the superb acoustic performance
Thin lines of BeoLab 18 conceal an extraordinary series of digital components specially designed to deliver great sounds from a relatively small volume.
Two specially designed 4 ″ midrange / woofer drivers operate in parallel and are powered by dedicated 160-watt Class D amplifiers. The digital audio platform has been specially tuned to deliver compelling performance that overcomes the complexity of placing the reed in front of the two main drivers. The all-new platform also includes thermal protection, Adaptive Bass Linearisation and a
switch to adjust the sound according to the position in the room, so 18 BeoLab is always amazing regardless of what you play or where it is placed.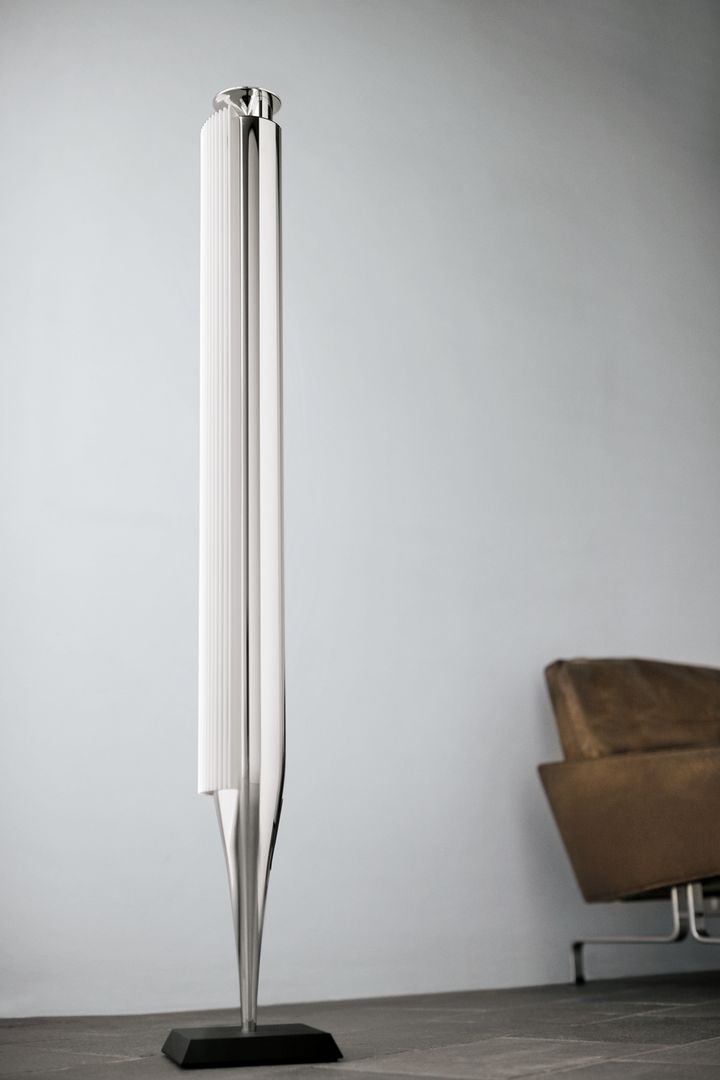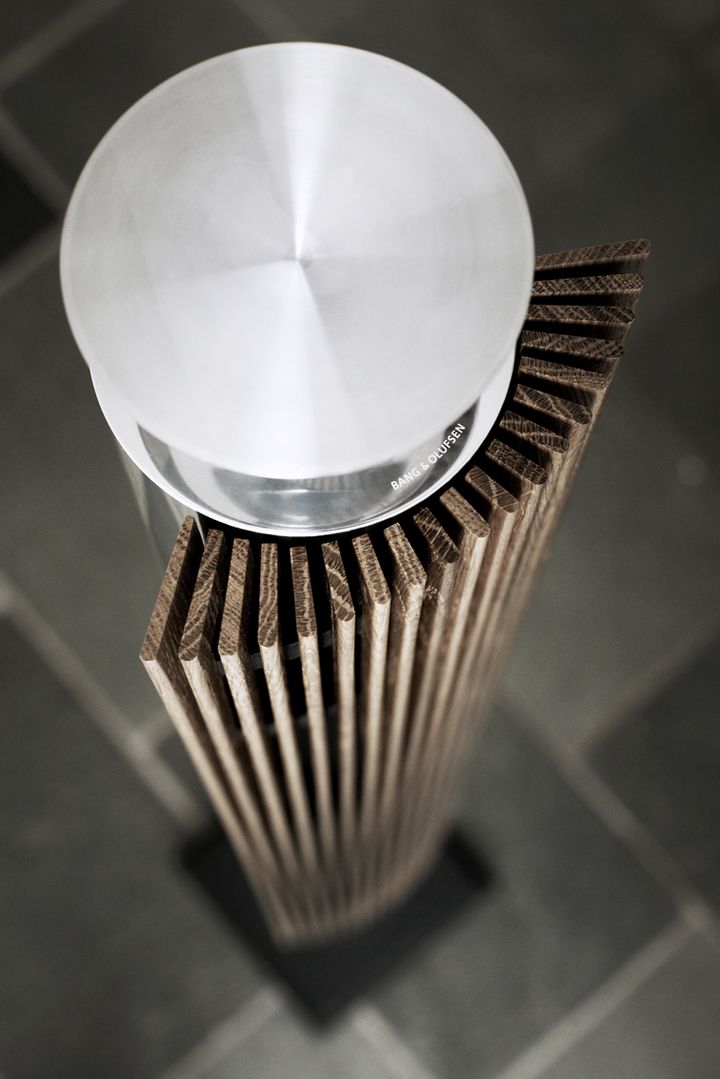 Immaculate Wireless Sound
BeoLab 18 is one of three new speakers, along with BeoLab 17 and BeoLab 19, which Bang & Olufsen is launching with the Immaculate Wireless Sound concept.
Audio reproduction faithful to the original recording has long been a hallmark of Bang & Olufsen. With Immaculate Wireless Sound, Bang & Olufsen brings the tradition of acoustic authenticity into the wireless age for the first time ever.
WiSA - the new wireless standard
Since BeoLab 18 works on WISA new standard, simply connect active speakers to a power outlet in a room with any transmitter compatible Wisa to connect wirelessly to your TV, Blu-ray player or set-top box .
For example, all Bang & Olufsen Immaculate Wireless Sound speakers work smoothly and beautifully with the BeoVision 11 television updated to the new WiSA standard. With WiSA compatible transmitters and receivers integrated into the physical and digital design, Bang & Olufsen is now able to deliver unprecedented acoustic performance with a surround sound setup. You can also connect the new speakers via cable as well as add wireless speakers to an existing wired setup if you wish.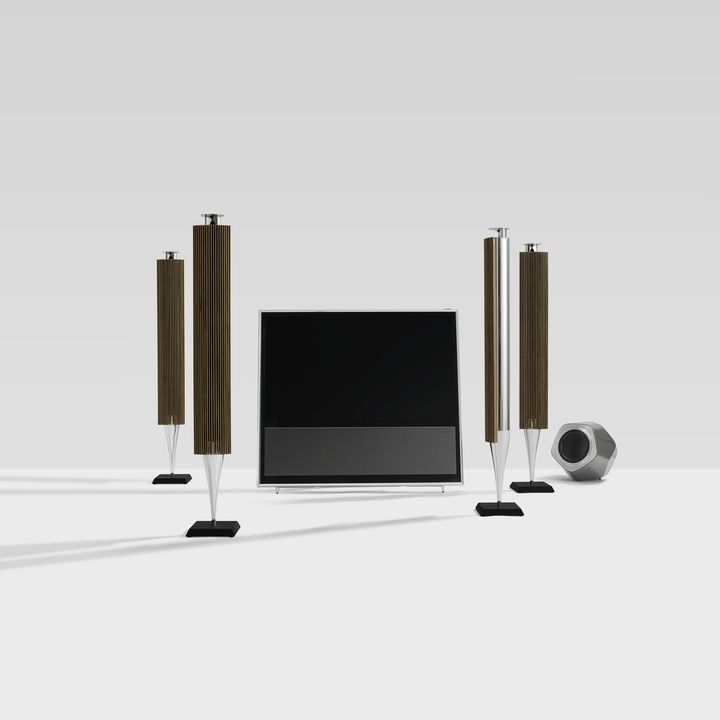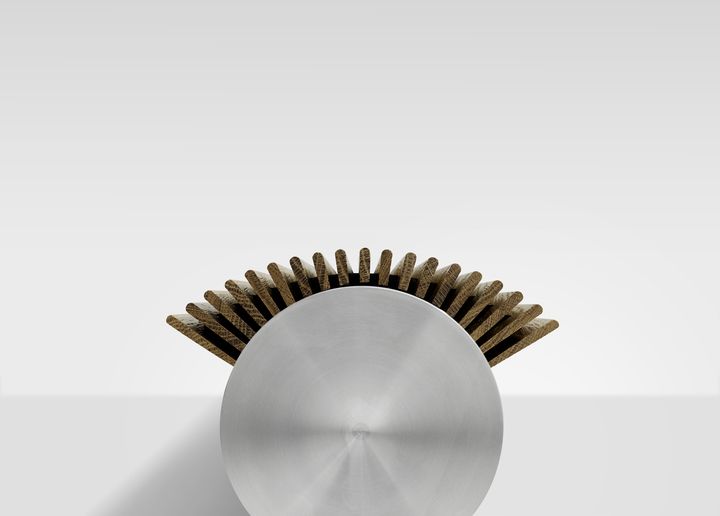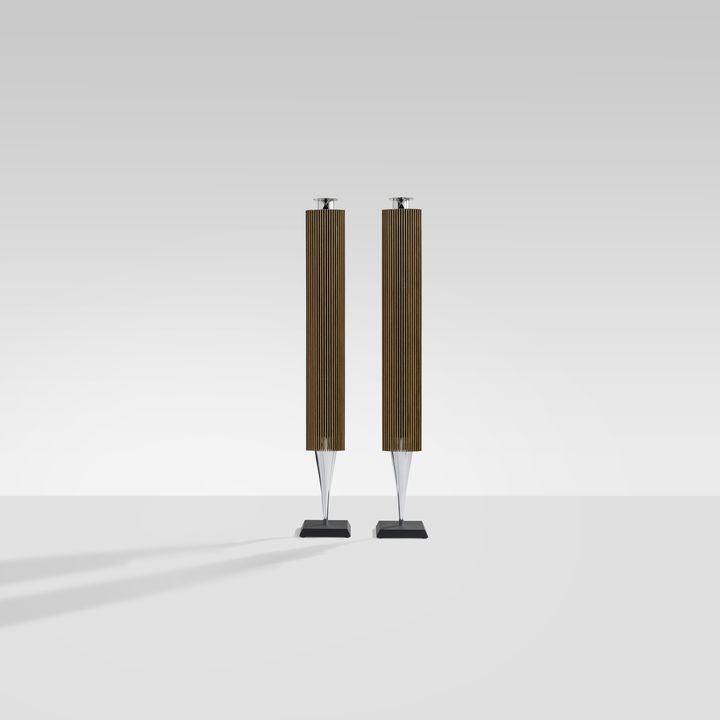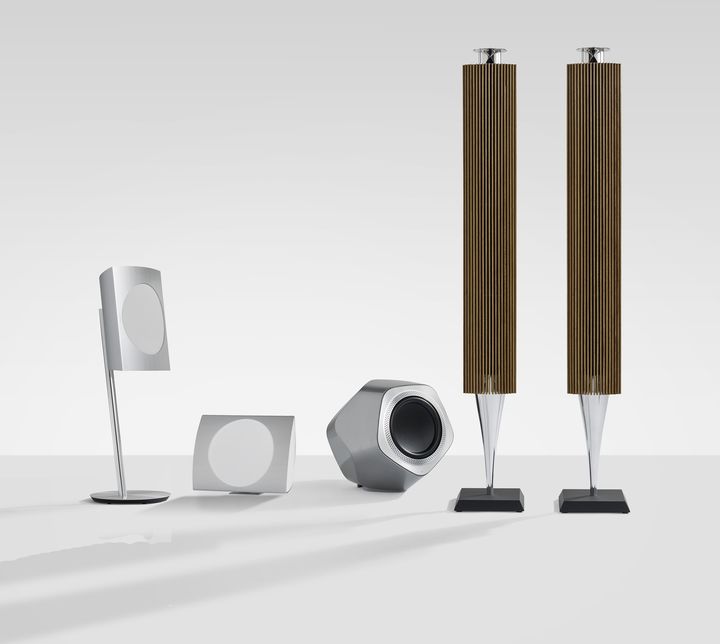 The new 18 BeoLab speakers are available at points of sale Bang & Olufsen worldwide from mid-November 2013.
Price per set including black front slats, the floor stand or wall bracket:
BeoLab 18: Euro 4.790 - Front in oak slats (per set): Euro 990