Bang & Olufsen BeoVision 12-65 New Generation 65-inch it has been modified: 2013-08-24 di
Bang & Olufsen
launches innovative new technology in its 65 ″ plasma solution that will bring audio and imaging into a new era. There fully digital video platform and elegant aesthetic create a market leading solution elegant and impressive features. For an extra touch of elegance, as if by magic, one motorized floor stand can move the 65 ″ TV to your preferred viewing position.
Televisions Bang & Olufsen they are famous for integrating market leading audio technology that enhances the television experience as a whole. With the launch of BeoVision 12-65 New Generation, new standards have been set for combining sound and picture.
To integrate the dedicated center channel speaker below the screen, BeoVision 12-65 New Generation includes a complete 7.1 surround sound module as standard, allowing you to create an acoustic experience in your home equivalent to that of most cinemas and concert halls, simply by connecting the desired number of speakers to the television.
For ideal personalization to connected sources, BeoVision 12 New Generation includes a number of dedicated sound modes, designed to automatically optimize your dedicated movie, game or music experience, regardless of what you are watching or playing. . You can also create your own mode, in case the predefined ones do not match your personal taste. By simply clicking a button, you can switch between speaker modes, such as stereo and surround sound.
And, as a finishing touch, BeoVision 12 New Generation applies the innovative TrueImage technologyTM. In many cases the number of input channels does not match the number of speakers in the setup, and if you have a large surround sound system with seven main speakers and a subwoofer and want to redistribute the two channels from a stereo CD to all of your speakers, you will need to upmix the signal so that all speakers in the system are used. Conversely, if you have two speakers but are playing a 7.1 Blu-ray, you must "downmix" your two speakers to hear all components of the audio signal.
TrueImageTM by Bang & Olufsen handles upmixing and downmixing automatically to help you get the most from your configuration at any time.
The control of the BeoSystem 4 video system is housed in a dedicated cabinet which can be placed in a separate technical area for a more convenient and elegant installation. It offers amazing connectivity and acts as a hub for all entertainment systems, giving you complete control from your favorite remote or tablet.
BeoSystem 4 is Bang & Olufsen's latest innovation in audio-video technology and is based on the successful video system of
BeoVision 11 which takes plasma to a whole new level in terms of audio, image and integration.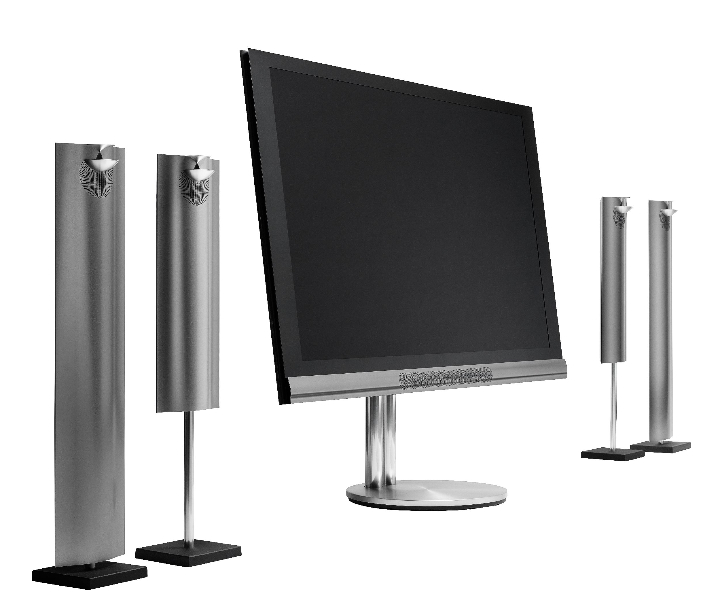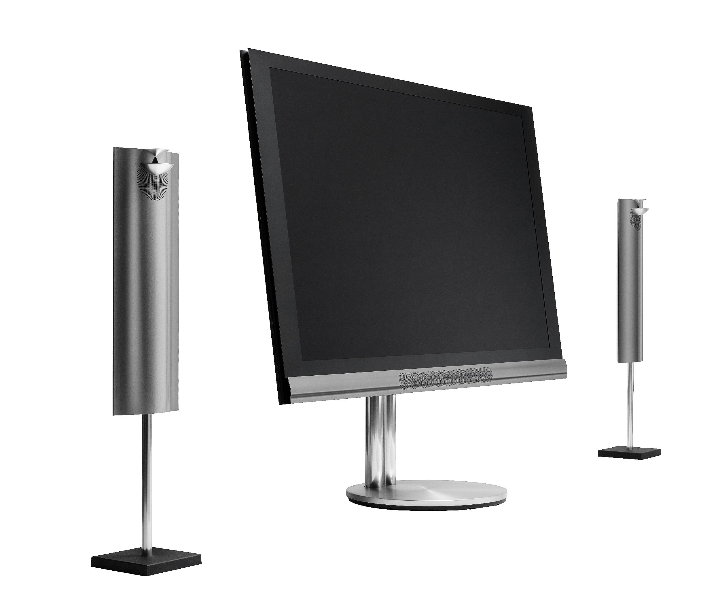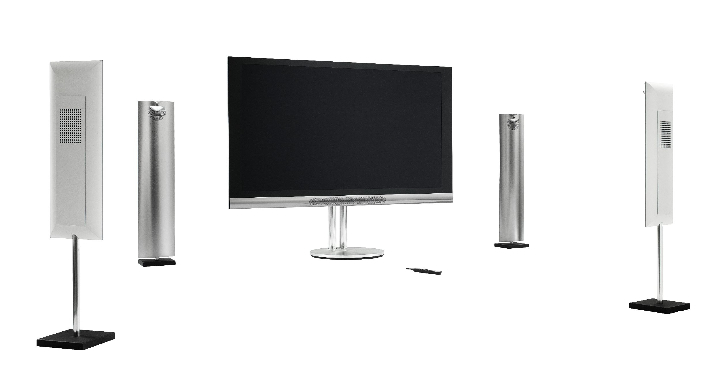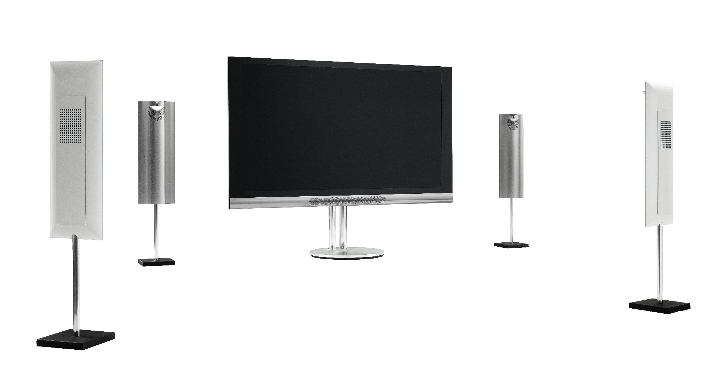 A design solution consistent 360 degrees
In addition to the solution with which it is possible to place an ultra-flat TV on the wall with a prepared bracket, partially inserted in the rear of the TV, BeoVision 12 New Generation offers a 360-degree design that is clearly visible if you choose the solution with the motorized stand with which you can rotate and tilt this large 65 ″ TV. The advantage is that you can sit in any viewing position when the TV is on and move it to the park position when it is off.
With the launch of this New Generation television we are also introducing Topaz as a new color for the front center speaker. The color tone changes according to how the light falls and the viewing angle, adding liveliness and fun to the setup without compromising the viewing experience.
The gray Topaz was also introduced for our BeoLab 12 to allow you to create a harmonious atmosphere in your living room.
The BeoLab 12 thin and wave form are available in three sizes with wall bracket and floor stand, so that wherever you place your TV, you can combine with BeoLab 12.
BeoVision 12-65 and BeoLab 12 from Bang & Olufsen bring out the best in audio and vision, allowing you to combine the two to get a customized solution that brings cinema into your living room and can be experienced at Bang & Olufsen stores around the world since the beginning of September.