Bang & Olufsen / BeoPlay A9
it has been modified:
2012-10-19
di
B & O PLAY from Bang & Olufsen announces the launch of BeoPlay A9, his latest extraordinary sound system. An original design and powerful, an unprecedented placement flexibility allows to integrate easily to the furnishings. A raw power and refined that is astonishing for the amazing sound will make you rediscover all your favorite songs. Wireless music has never reached these levels of sharpness and quality.
BeoPlay A9 includes an impressive range of dedicated components from provocative design to create a complete audio solution so easy to listen to and to use as a piece of furniture. With this launch, B & O PLAY extends its innovative range of wireless sound systems with the best performances. And just because the wireless connection and remote controls are extraordinarily simple integrated, BeoPlay A9 is ready to keep pace with your changing needs listening. Just plug, plug mode wirless iPhone, iPad or Android and BeoPlay A9 starts streaming. The sound is powerful enough to fill even the most spacious loft, and so rich that you can compete with the much more complex systems.
Living area, floor or wall, BeoPlay A9 for its extreme versatility fits into any decor. Screw the wooden feet to place it on the floor in the desired location, or use the wall bracket to add a canvas circular to other works of art in your home. You can also choose the cover fabric in different colors and change it in a heartbeat.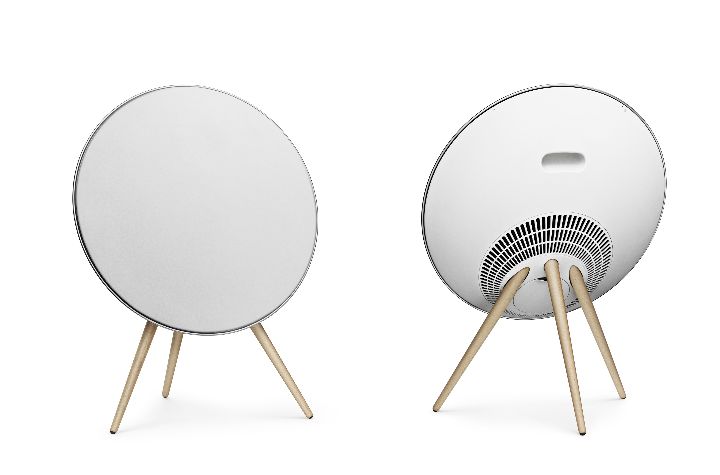 According to Henrik Taudorf Lorensen, VP of B & O PLAY, BeoPlay A9 represents the ultimate in simplicity."We asked Øivind Slaatto, a young designer with a great interest in music to create a design as discreet and minimalist as possible and then we asked our engineers to strengthen it with a sound quite extraordinary. The result is an acoustic performance release crisp looking graphics intuitively easy to use. "
Turn the disc up or down has never been easier. Pass the hand on the touch sensor to adjust the volume or mute the system simply by placing your hand on top. And of course, you can also select tracks and adjust the volume with your smartphone or tablet.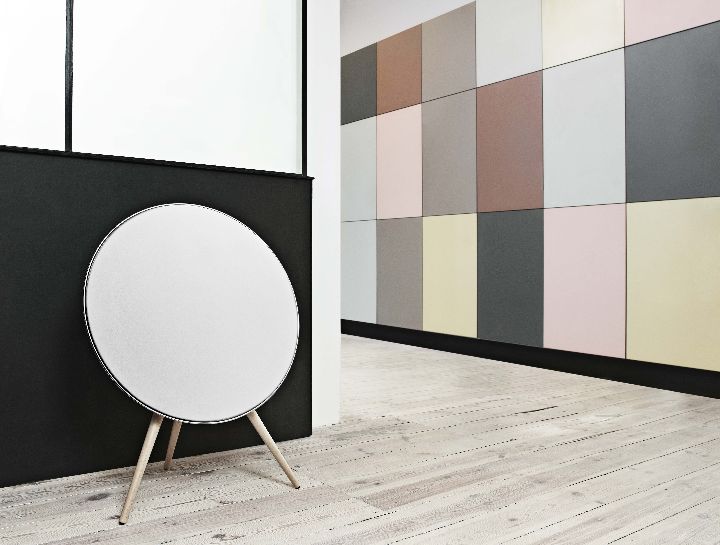 BeoPlay A9 has two ¾-inch tweeter, 3 midrange units, all four driven by 80 watt class D amplifiers, to deliver high and vivid mids defined broadly. An impressive bass units in 8 inch, powered by no less than 160 watt from their Class D amplifier, delivers great energy strictly controlled by the bass reflex construction hidden behind the unit. Three models audio preset for placement on the wall, corner or free optimize acoustic performance depending on how you choose to enter BeoPlay A9 inside your home.
The wooden feet are available in oak, beech or teak. The cover fabric is available in silver, white, black, green and brown.
Prices from € 1.999. Available at retail, Bang & Olufsen, the online B & O PLAY (store.beoplay.com), The stores selected Apple, Apple Online, and designer shops selected in some countries from mid-November 2012.