Axor Starck V, the glass mixer
it has been modified:
2014-07-23
di
The mixer Axor Starck V realizes the dream of every designer: get rid of the object to maximize the sole function!
In this case bring the basin only the essence of water, its transparency, its 'non-form'.
Axor Starck V (by vortex) is composed of a 'basic' containing the mixing cartridge and is installed as each tap; this fits with a simple click an elegant glass body.
Going through a special dispenser, which gives the natural effect of the reel, the water rises up to gush over the sink.
The effect -almost ipnotico- is plenty of natural and yet consumption is less than half of a normal tap: only 4 l / min!
The joystick knob can be placed on the right or left to adapt to the needs of the consumer or be placed directly on the
sink, taps version 2 holes.
The most striking is the very material: clear glass, scratch resistant and resistant to cleaning agents with the opportunity to wash it in the dishwasher after
removing it from the base. Among other things, a special valve stops the water flow as soon as the glass body is removed.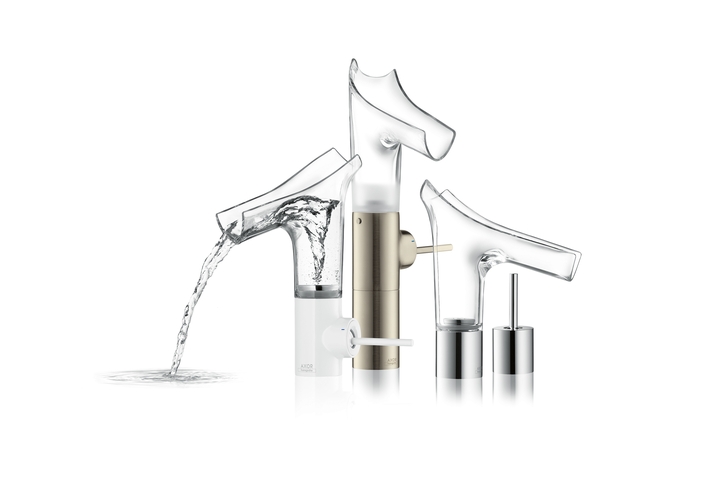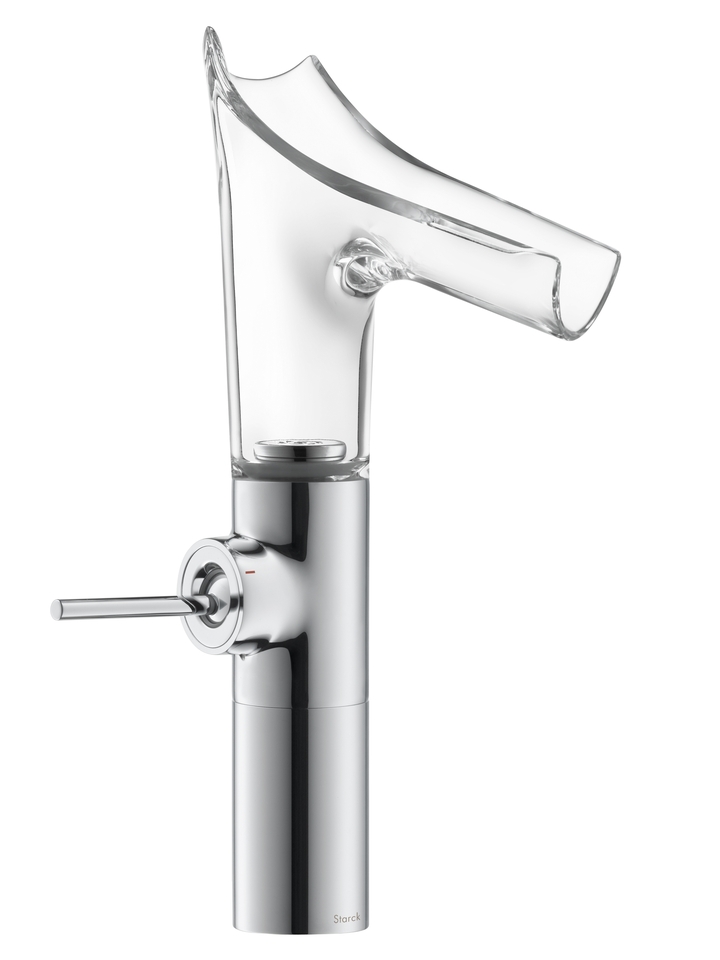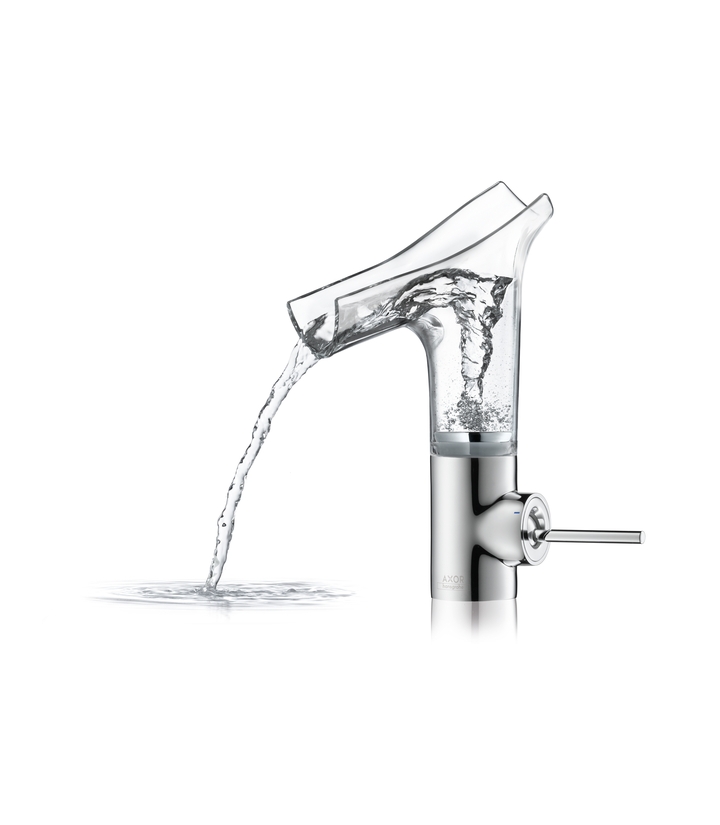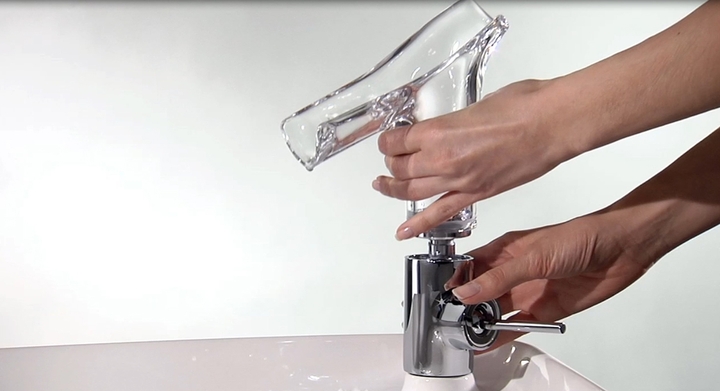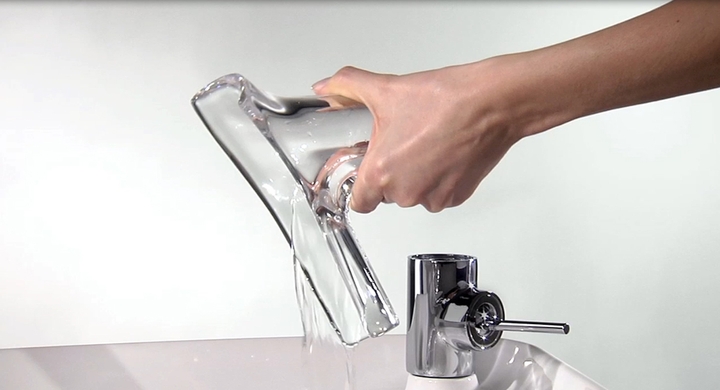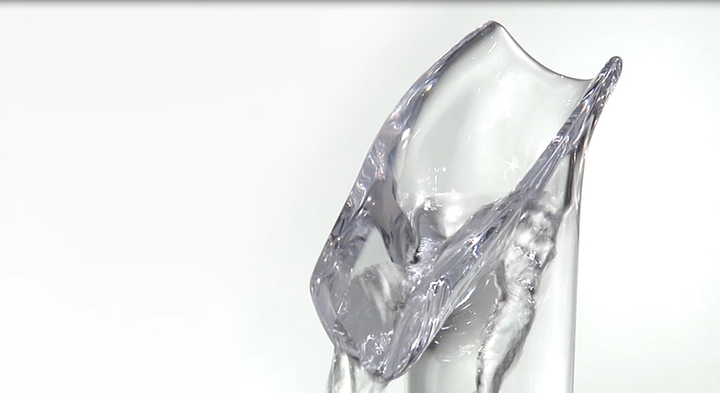 More information about: www.hansgrohe.it