Axor / LampShower by NENDO: a shower in the living room? it has been modified: 2013-11-22 di
It looks like a 50s lampshade but it is a shower and wraps a real lamp in an original and fun way: it is Axor LampShower the new shower head designed by Oki Sato (Nendo) For Axor, the design brand of the German company Hansgrohe.

In presenting his project, Oki Sato underlined how much the interaction between light and water has always fascinated him: "It is the sun's rays and light that let the beauty of water speak, freeing its powerful aesthetic appeal "explains Oki Sato" An idea that I was able to translate into an object thanks to the availability and preparation of researchers and technicians of this company".
The shower head Axor LampShower, with Rain jet (rain) is available in the ceiling version, with a 5 ° adjustable ball joint and in the wall version with a 400mm long shower arm that can be swiveled horizontally by 150 °. The water goes down through 6 cannulas of the 'lampshade' and is distributed in the diffuser equipped with 4 orders of concentric nozzles. The bulb inserted in the shower head has a power of 5 watts with LED technology. Thanks to the more than 5 meters of electric connection and power cable, it is possible to position the switch in the most convenient point of the bathroom. Water and electricity travel in the same arm in two separate pipes, certified to comply with the law in all countries where the shower is distributed.
The perimeter band of the "lamp" which acts as a diffuser has 120 nozzles, covered in the terminal part in soft silicone, to allow the elimination of any limescale residues through a simple mechanical rubbing operation. The system QuickClean it is in fact one of the many patents that have made the company - founded in 1901 by Hans Grohe in the heart of the Black Forest - a true market leader in the shower sector. The casting experts - a department of 8 engineers dedicated only to these issues - also studied with the studio team Nendo a particular inclination of the diffuser nozzles to convey the water towards the central part of the shower.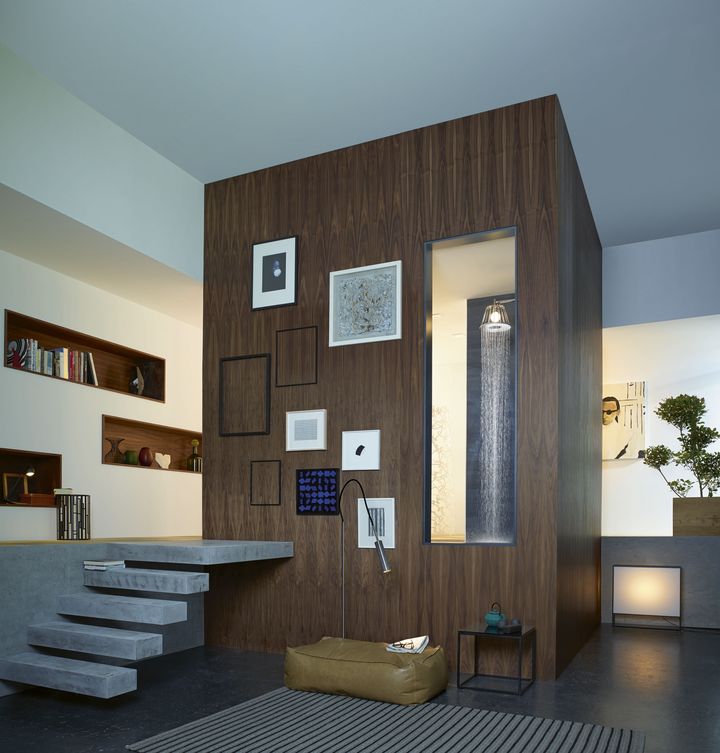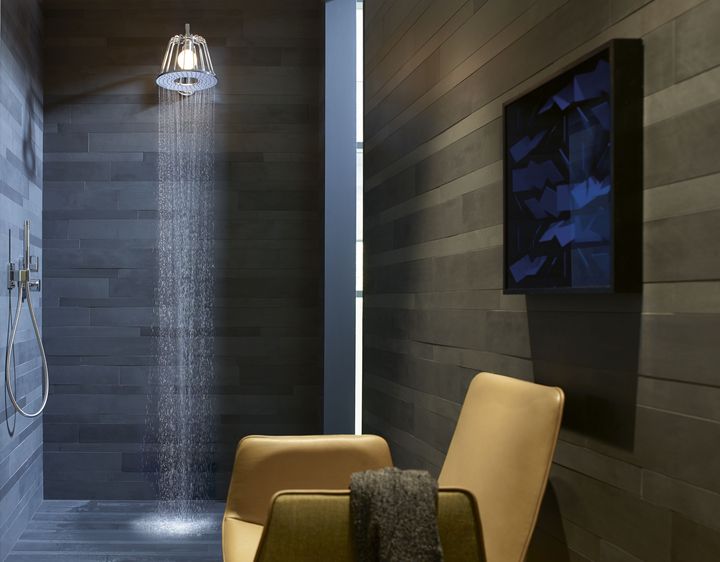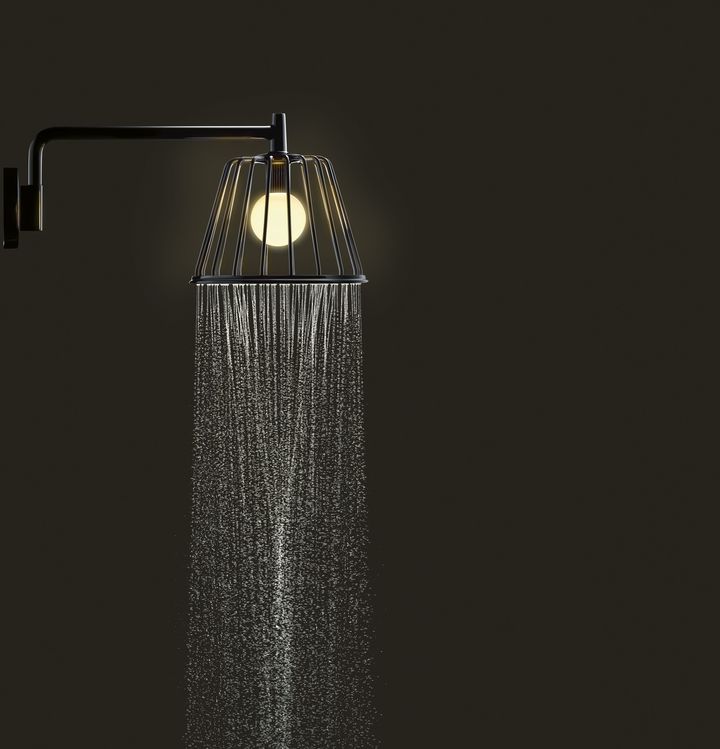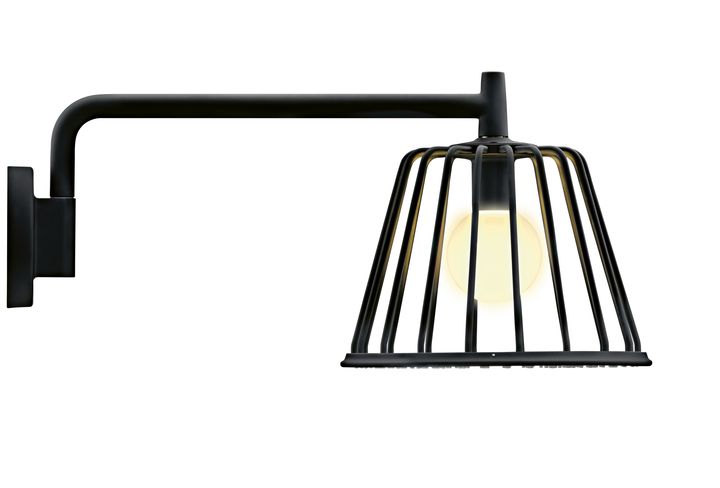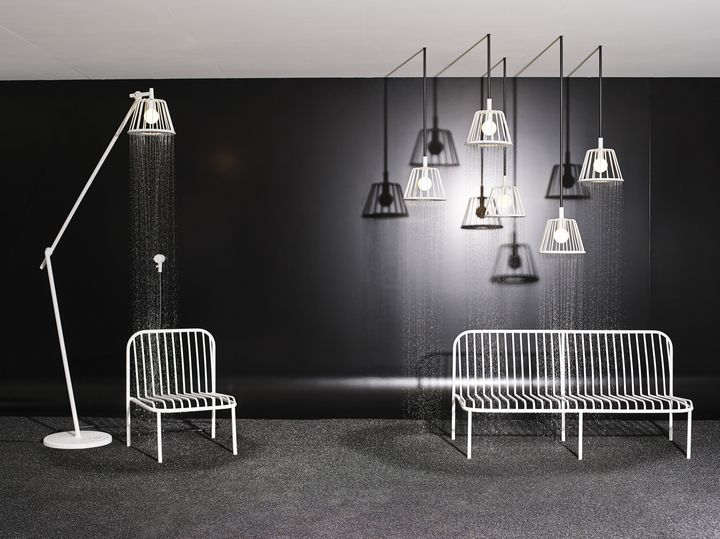 For more info please visit www.nendo.jp/en