ARTISTAR JEWELS EXHIBITION PRESENTS THE NEW FACE OF CONTEMPORARY JEWELRY
it has been modified:
2013-10-03
di
In Milan at the Space Foundation Maimeri Artistar inaugurated Thursday 19 September at 20 Artistar Jewels Exhibition, The exhibition dedicated to contemporary jewelery. Submitted more than 200 achievements, including bracelets, necklaces, earrings, rings and other jewelry to represent the creativity of artists 115 selected. The exhibition that began Wednesday 18 September 22 ended Sunday, was designed and set up in view of the fashion week in Milan. In conjunction with the event it was published by Fausto Cub Publisher Catalog "Artistar Jewels. The wearable art ", The first book dedicated to jewelry that sees renewed confidence and perfect agreement with the publisher Daniel Cubs and the exhibition's curator Enzo Carbone, previously engaged in the realization of volumes dedicated to other artistic expressions.
At present the guiding idea that connects the volume mentioned above to Artistar Jewels Exhibition, next to the inventor and publisher Enzo Carbone Daniele Cubs, was attended by the journalist Riccardo Chiozzotto and art critic Roberto Borghi. Villages defines the published catalog "A nice repertoire of what is the dialogue between art and design applied to the jewel".
In a period in which, as the same critic says, "The relationship between these two categories is often spoken and often in a somewhat 'vague', This volume is able to offer "a better idea of ​​how the functionality and research on color are combined in a design object." Carbone points out that the aim of this project, which incorporates the exhibition, a catalog and e-commerce channel, is the desire to "optimally disseminate the creativity that comes from each individual artist."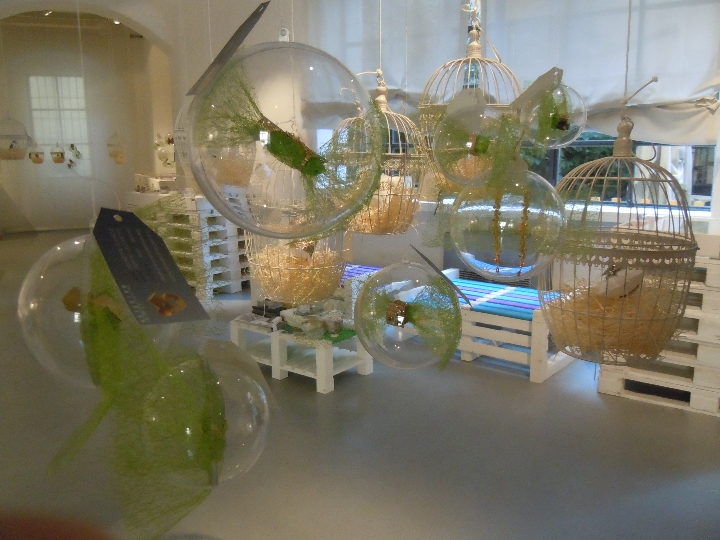 A comprehensive reflection on the project fielded by Artistar there is provided by Chiozzotto, which defines "forward-looking" the approach followed by this event, since the transition from digital platform, with the ability to view and buy the jewelry, to the realization the volume can reach a wide audience, but mostly heterogeneous, so as to cover the most demanding users. With the multiplicity of the means made available to selected artists Chiozzotto see, for them, a real opportunity to be known quickly and immediately.
The exhibition has been a great success and a positive response in the audience who truly appreciated the originality and uniqueness of the creations on display, chosen so as to bring out the complexity and variety of contemporary jewelery. Unlike an idea exceeded, the contemporary jewel is an artistic dimension that shrinks from any schema or default model, especially with regard to the materials used. Artistar Jewels Exhibition succeeds well to highlight the multiplicity of roads undertaken to date by the world of jewelery.