Aplomb floor lamp / Paolo Lucidi Luca + Pevere for FOSCARINI it has been modified: 2020-04-23 di
The charm and contemporary raw cement is a new form of expression in a floor lamp from the essential feature, Which draws a flaming torch to grasp and move with ease.
It is AplombDesigned by Paolo Lucidi + Luca Pevere to Foscarini.
A natural evolution of the previous suspension model, Aplomb faces new design challenges. The elegant line of the body that contains the light source remains conceptually unchanged, while the proportions have been completely redesigned to make it even more slender. The result is a full and rounded volume when viewed from the front, slightly flattened when viewed from the side.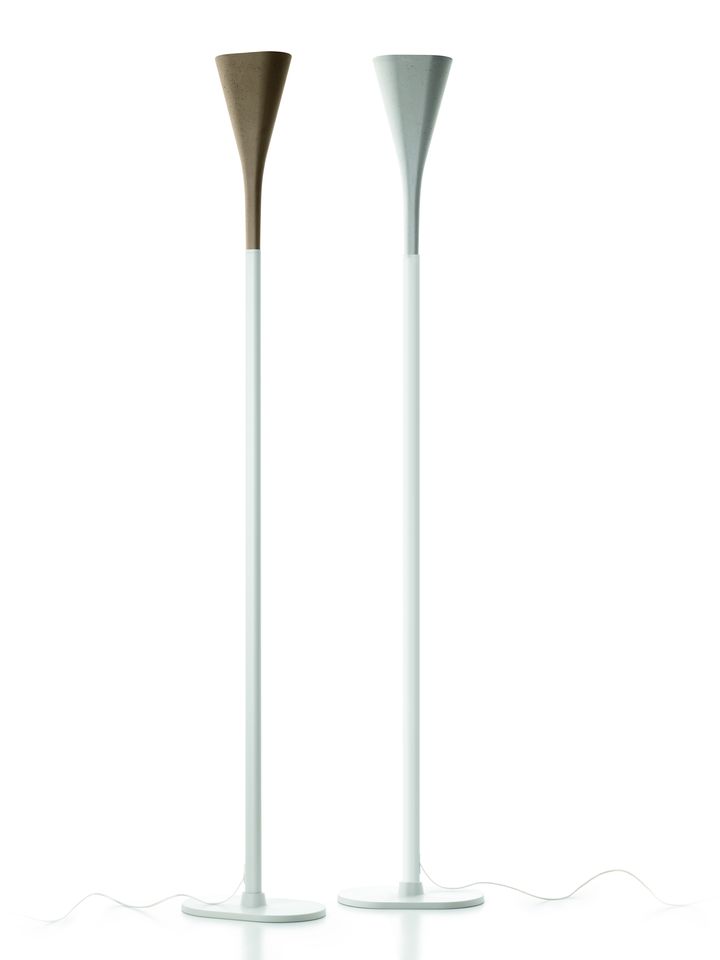 The white stem supports the body by the strong presence of matter, obtained by casting in a mold a particular cement the special amalgam, softened to the touch by a layer of transparent finish. The light beam is intense and directed upwards, completely shielded from view by the shape that contains the
light source. The material richness of concrete translates the expressive language of modern architecture into an interior lamp of great formal simplicity: the absolute fulcrum of the project is the dialogue between light and material, underlining the purity of the sign and style.
Usable alone or in multiple compositions of any size, Aplomb floor is available in three chromatic finishes that enhance its personality, meeting different styles. Moving from the gray of raw concrete, which gives depth to the volumes, to the minimalist elegance of white and a warm and intense brown, Aplomb is confirmed as the protagonist in all spaces, domestic or collective, enhancing the surrounding environment by contrast or in harmony with the materiality of concrete.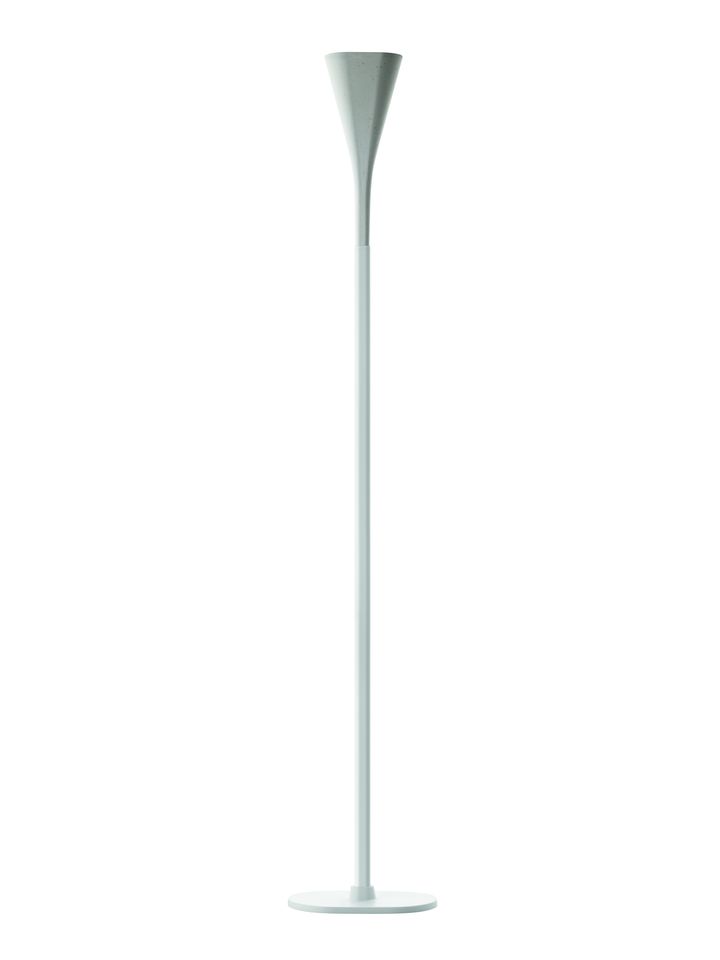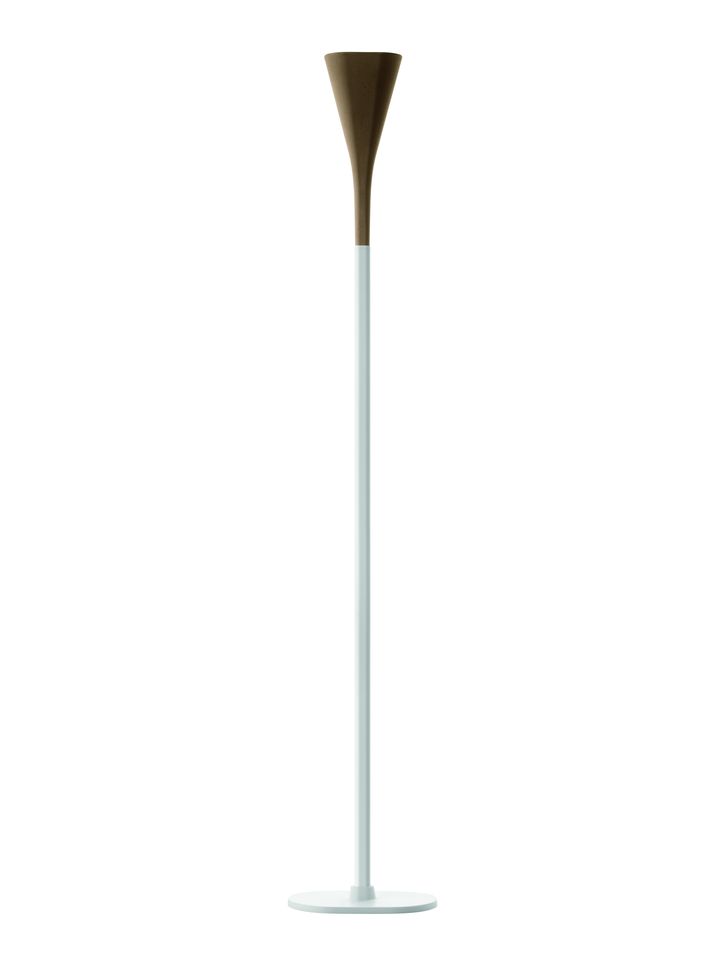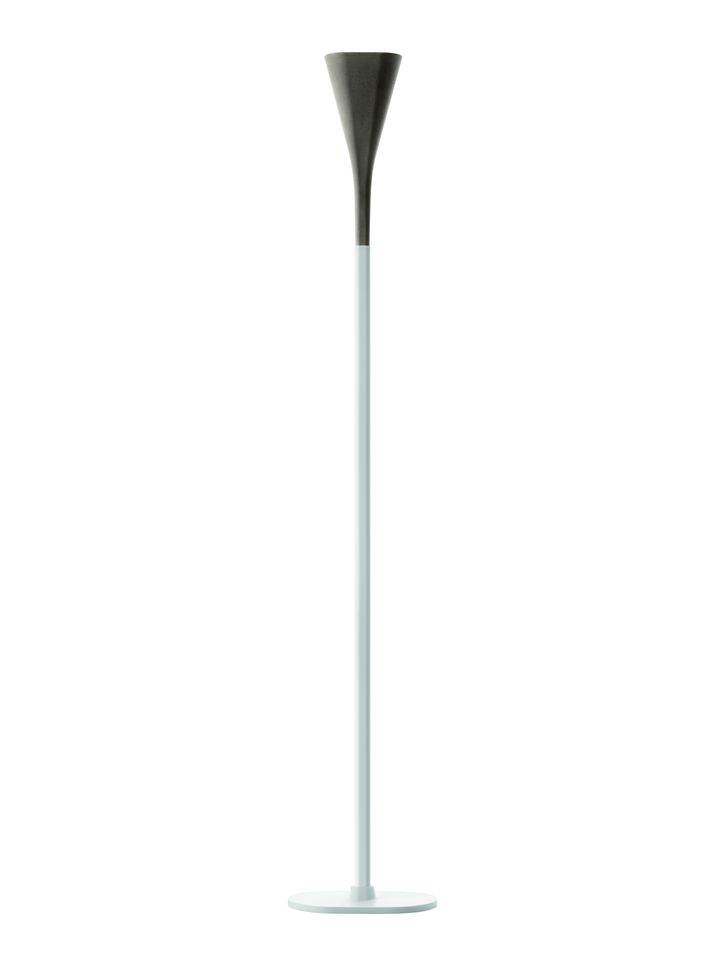 More information here