Preview Salone del Mobile 2011, the PIANCA SCULPTURES GEOMETRIC SPACE for LIVING> it has been modified: 2011-03-22> di
SPACE PIANCA is a free program, modular and comprehensive. Offers modular solutions that fit in seamlessly with contemporary living according to a concept of endless modularity. Drawers and drawers, wing or flap door, pieces of furniture designed to
show, organize, store and conceal. Different depths played with elegance and touch to express the spirit of a living dynamic.
Spaces in evolution that release the imagination and creativity of everyday life. Modules hanging horizontal and vertical, interesting at all heights, characterized by profiles with sharp diamond, elusive and light to the eye. Combine perfectly with storage units to create evocative creations by bold yet refined style.
Pianca will be present at the Salone del Mobile 2011 PAD10 STAND-A01 B02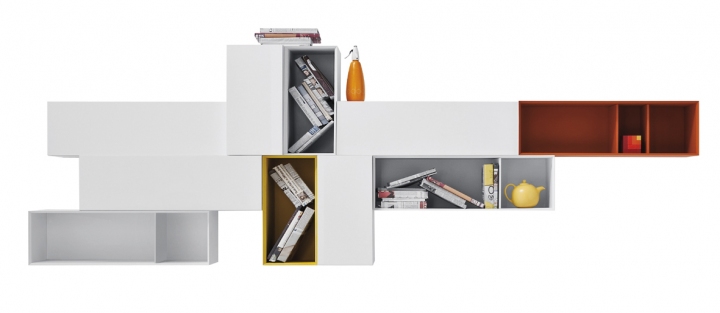 The SPACE system of PIANCA is renewed with proposals for libraries wall or double sided. PIANCA also renews the proposal by inserting a color catalog 28 new shades, divided into seven special color combinations.