Andrea Bridges / Innopocket Aluminum Bumper for iPhone 5 it has been modified: 2013-05-17 di
Innopocket Aluminum Bumper is the first electro-tempered aluminum bumper for iPhone 5. Designed by Andrew Bridges is formed from a solid block of aluminum aerospace, and is equipped with a scratch-resistant finish highly resistant hardened with a special treatment. Reaches 46 HRC, twice as hard and 40% lighter than titanium.
The process for the treatment of the surface exceeds the requirements of the military specification MIL-A-8625F. Impact-resistant and resistant to bending, the Innopocket aluminum bumper is the result of an innovative research where function meets art. And it's eco-friendly, fully recyclable, creates all-round protection, a comfortable grip thanks to its deliberately asymmetrical, ultra-thin and incredibly light ergonomic design (only 16 grams).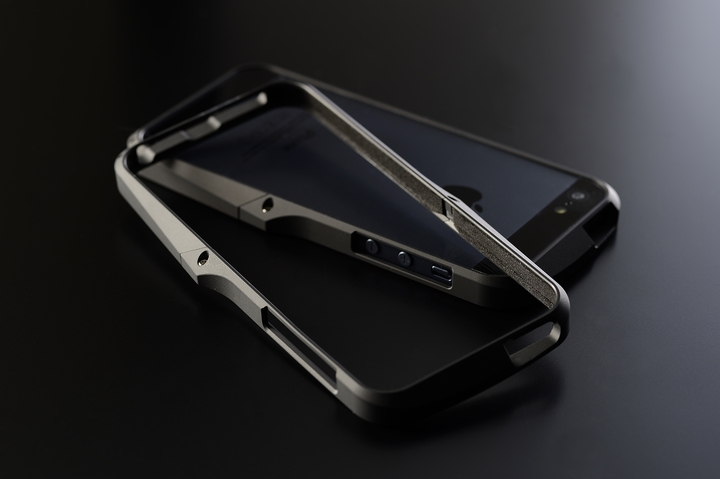 The aluminum bumper Innopocket was created to protect all parts of your iPhone 5 which are more exposed to dents, scratches and wear, such as corners, touch screens, doors and side buttons. the two-part housing is designed to ensure both perfect antenna operation and easy access to all ports and buttons on the smartphone. The casing installs quickly thanks to two steel micro-screws that lock the phone in a simple and safe way.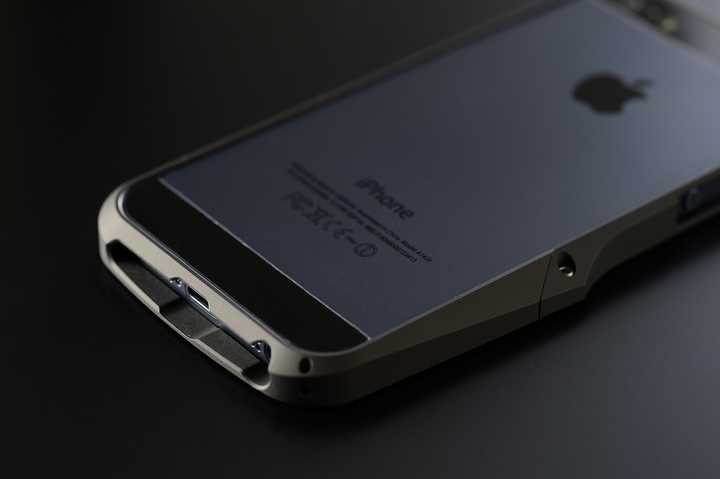 - Price: 39.99 USD
- Color: matte black
- Material: CNC aluminum
- Weight: 16g
The aluminum bumper Innopocket can be purchased directly on http://shop.innopocket.com/