Andrea Bridges / Fusion: Japanese Kitchen Knives in Ebony and Maple White
it has been modified:
2013-04-24
di
East and west, industrial design and craftsmanship: two cultures and two languages ​​project so distant they met through the common language of design, in the story of a design experience that ranges from research to the creation of innovative products to the market for different latitudes. The first products resulting from this collaboration are called "Fusion" and two kitchen knives with ebony and white maple designed by Andrew Bridges.
Products in Kyoto and handcrafted in limited edition by the Japanese Issei Hanaoka, Attributing to a traditional Japanese technique of woodworking while retaining a spirit and a minimalist design extremely simplified, contemporary and universal. Both models feature an ergonomic handle ensures a comfortable grip.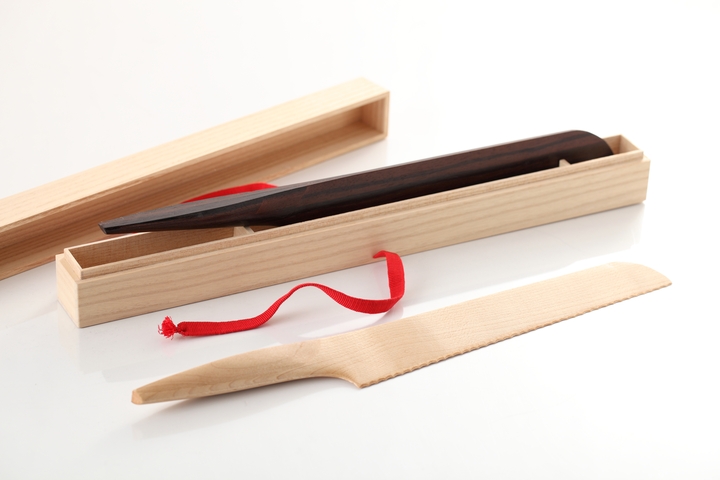 Two sizes and two types of blades: serrated and smooth. The first indicated for bread, the second for cheese, fruit and pastries. The design without joints between the handle and blade allows maximum hygiene and easy cleaning. The blade, which at the bottom has a thickness less than a tenth of a millimeter, makes the knives extremely sharp but at the same time easy to resharpen. Even for packaging we decided to rework the traditional Japanese boxes "kiribako", revisited through the language of Italian design, where form follows function, in this case not only contain the product but protect it from moisture and keep it intact over time. Both models are available by reservation (info@andreaponti.com)