Alessandro Zambelli / PANIEPESCI, the seat that contains the essence of a miracle it has been modified: 2013-10-17 di
Alessandro Zambelli he chooses one of the best known miracles of the Christian tradition - the only one described in all four Gospels - and creates the PANIEPESCI seat.
Pigeonhole in the reality of everyday life logic mysterious and elusive of a miracle, a difficult task in words, complex with one or more images, almost impossible (maybe) with an object. Try to do it Alessandro Zambelli.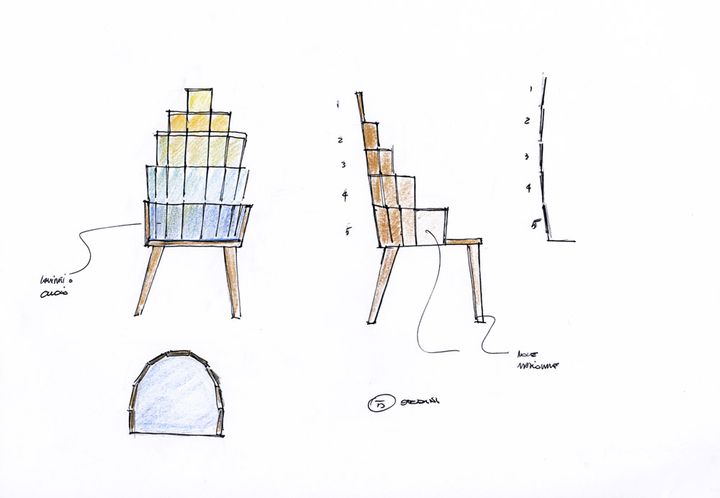 That's a mosaic of squares encloses and at the same time reveals the symbolic elements and the very essence of the miraculous: are the blue sea and the golden grain - to represent the multiplied loaves and fishes - to alternate in San Filippo; it is the number 5 - so present in the descriptions of the sacred text - that defines its order of magnitude. This seat seems almost "extracted" from the dome of the Pantheon: in fact PANIEPESCI could also be seen in this way, as a small daily "Pantheon", more contained and familiar. Like a small and reassuring domestic votive architecture.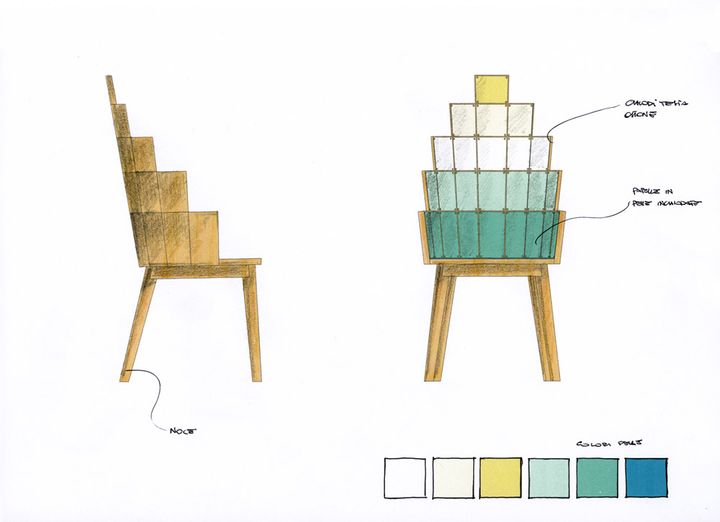 From 19 October to 1 December PANIEPESCI is exhibited at the MAC Museum of Contemporary Art in LissoneAs part of the exhibition "(1:13) - The thirteen chairs never painted in Leonardo's Last Supper"Thirteen designers imagine and interpret 13 sessions of the Apostles "hidden" within the work of art.