35CC the new hood Elica designed by Fabrizio Crisà
it has been modified:
2013-11-25
di
Fabriano, November 2013 - 35CCThe surprising hood drawn by Fabrizio Crisà to Propeller that breaks the mold in the kitchen, continues to win design enthusiasts from the spirit and youthful.
This is confirmed by the insertion of 35CC 2013 edition of 'ADI Design Index, The reference point for the world of design and creativity Made in Italy. The products and projects that have emerged from the long and careful process of selection of the Permanent ADI will be candidates for the Golden Compass and became protagonists of the exhibition Design | Opera, who told the visionary spirit and revolutionary of Italian design.
Among the products selected for the category "Design for living"Stands out 35CC, A design object from the technological heart, small and compact size. Innovation, materials, small size, color and all the charm of a line that draws on the past and revisited them in hi-tech: in a single object is contained all the taste for a house in tune with their own style, unique and unmistakable .
Shape and color distinguish an original cube only 35 cm side, born from the intersection of two shells in "C": an outer, aesthetic and colorful, and one functional steel smooth or perforated. Concentrate formal research and efficiency, 35CC offers different types of suction (perimeter or with stainless steel macroperforated), proposes versions island and wall and the possibility of installation mode filtering or ducting. In evacuation wall you can choose between an elegant fireplace and stainless steel bracket, which allows the Back Aspiration evacuation if the hole is positioned at the rear of the product.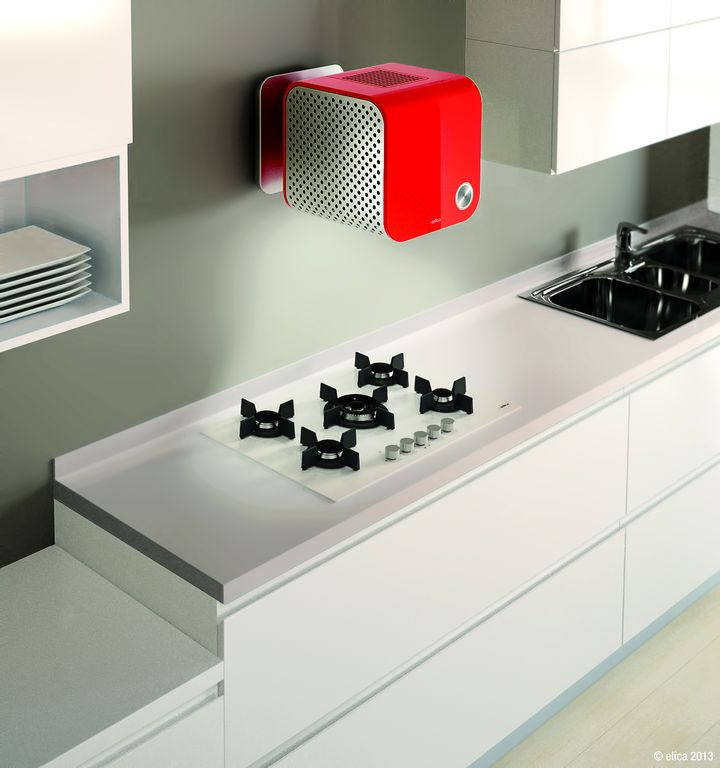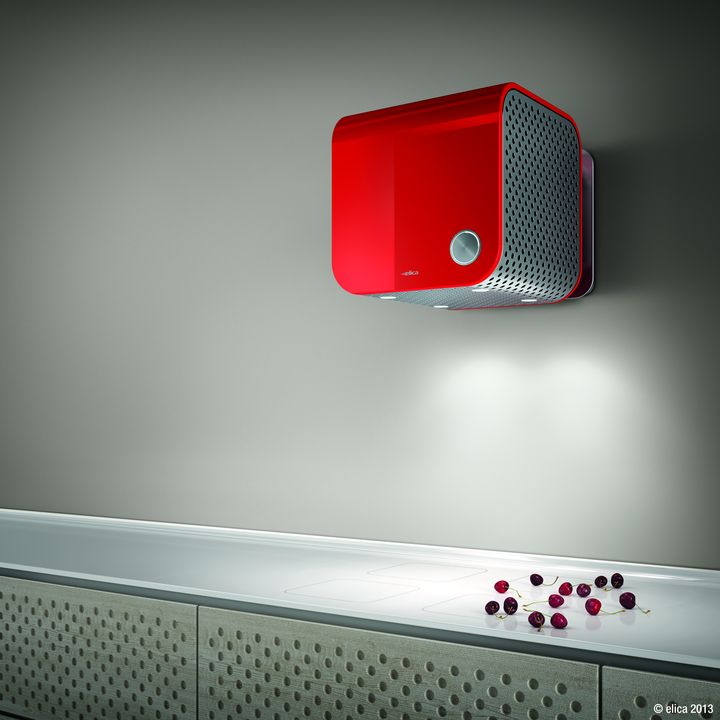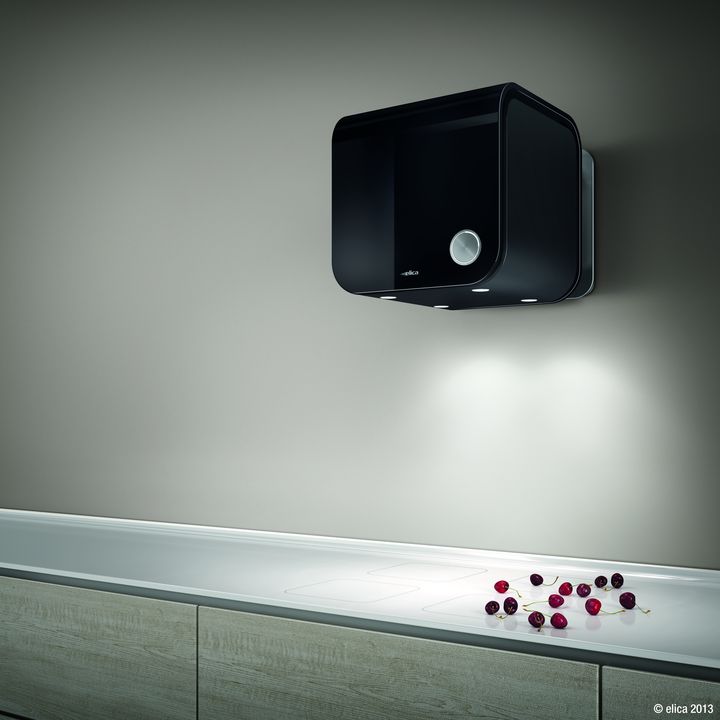 The color choice of the outer shell varies according to the type of aspiration: in version Evoque (perimeter extraction), you can choose from white, orange, taupe and lilac; Dynamique version (direct extraction through drilling steel) between red, black, yellow and green. Also you can customize 35CC with the surface suction desired thanks to special accessory kit (stainless macro-panel, panel perimeter white, black and stainless steel). The high-efficiency lighting is provided by four LEDs, which develop throughout 12 Watt, ensuring a bright light on the stove. The functions of pumping and lighting are controlled by an innovative electronic control touch.
The result is a distinctive, strong character, sophisticated design simple and decisive, able to enhance the kitchen environment.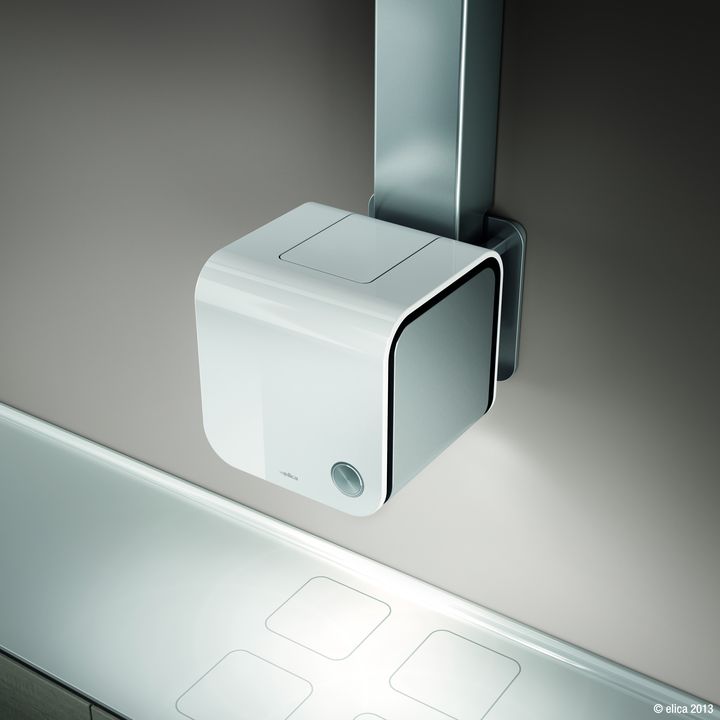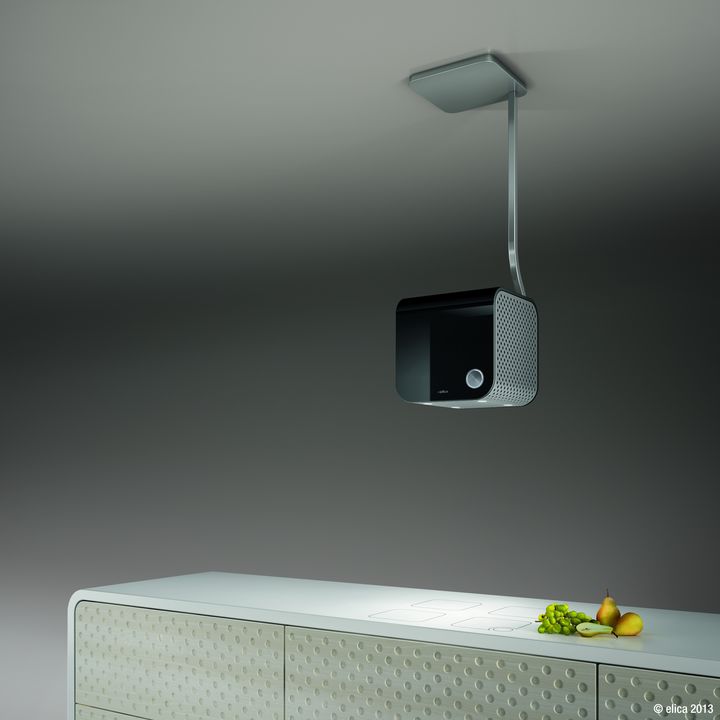 For more information please visit: www.elica.com