Meisterstücke Kaldewei: inspiration and personalization with freestanding bathtubs
it has been modified:
2015-02-18
di
Freestanding bathtubs in enamelled steel open new horizons for creativity in the bathroom.
The contemporary bathroom breaks the conventional concepts of space and equipment to give great value to the personalization and exclusivity. Bathtubs freestanding collection Meisterstücke Kaldewei leave room for creativity to design bathrooms focused on functional and aesthetic aspects.
Meisterstücke of Kaldewei: The new generation of freestanding bathtubs enamelled steel, characterized by coating vertical surfaces without joints and without interruption, are unique items for the modern bathroom culture. With their unmistakable language of the three different versions of proposals - rectangular, oval and with an edge of the tub wider - open up new creative opportunities for custom installations.
Depending on the model and the concept of space required, they can be integrated harmoniously in the bathroom or be placed, secluded and luxurious, in the foreground to characterize the space with their personality.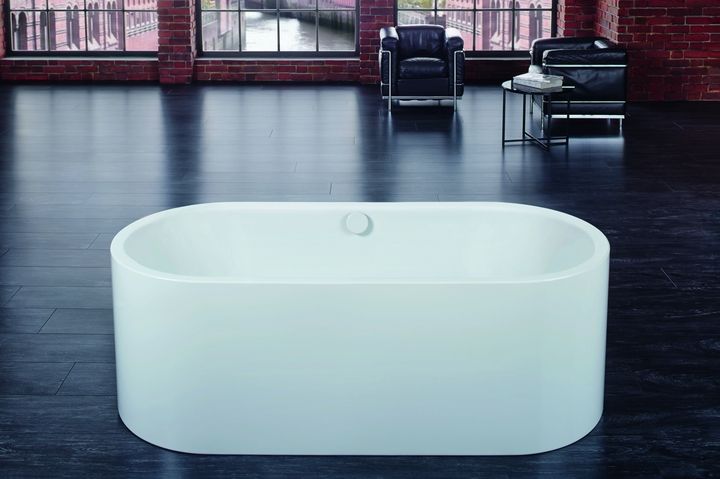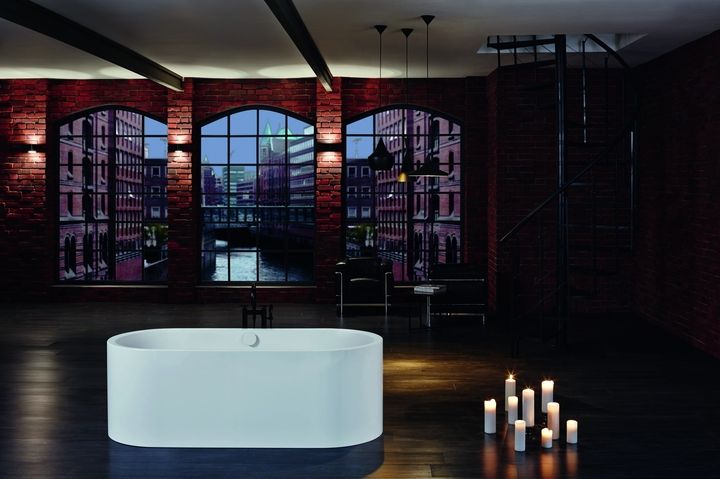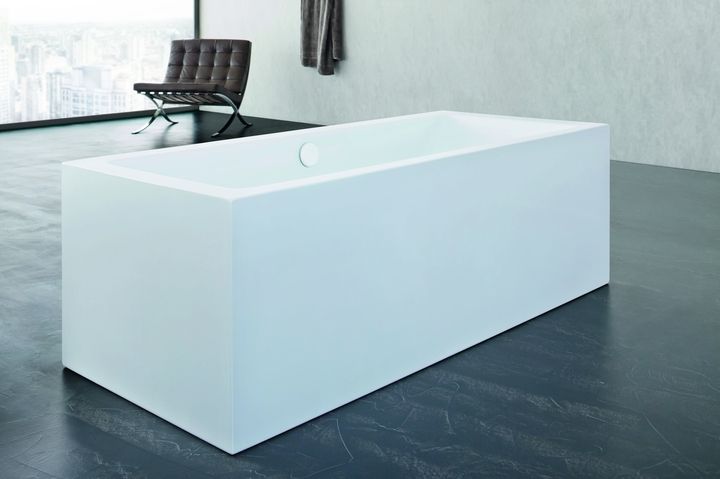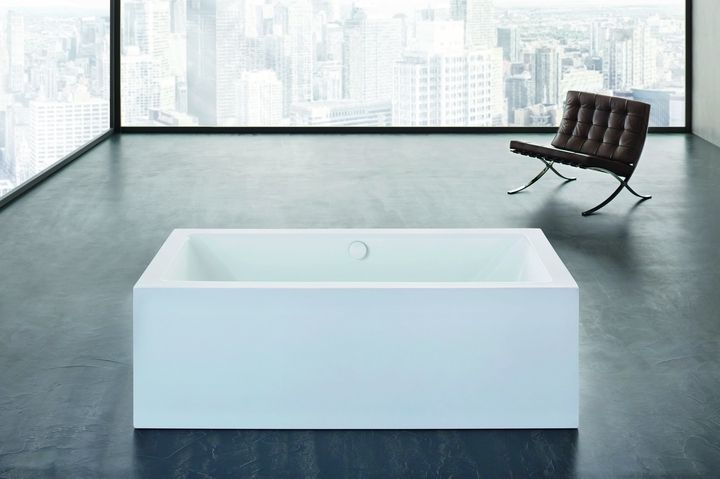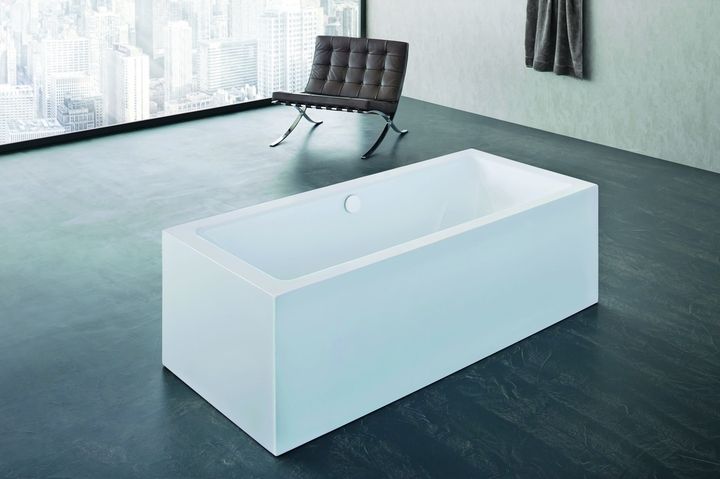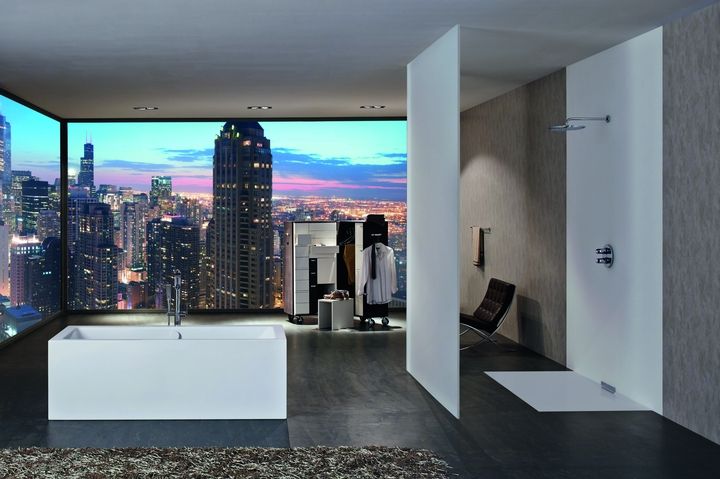 Prestigious awards for design excellence
The pioneering concept of the design of the tanks Meisterstücke Kaldewei has won over the jury of several prestigious design awards: Meisterstück Centro Duo Oval, for example, was recognized even before its official introduction on the market with the '"Interior Innovation Award - Best of Best 2014 "; also he won the "German Design Award 2015" l '"Iconic 2014 Award - Best of the Best" and the "Focus Open 2014" silver.
With its formal elegance the "Meisterstück Centro Duo Oval" stands in contrast to the exciting architecture. The freestanding bathtub stands out, lonely, luxury, in the middle of the bathroom.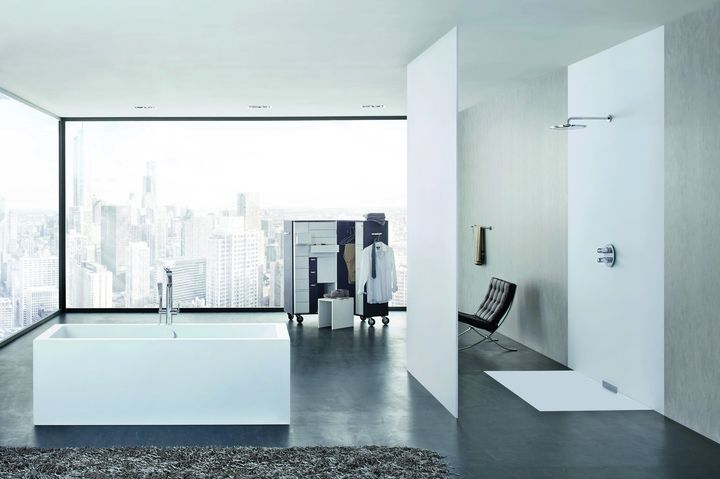 The "Meisterstück Conoduo" is characterized by the external form strictly geometrical, valued especially in a bathroom environment reduced to essentials. In combination with a shower tray at floor level and thanks to the special characteristics of Kaldewei steel enamel, the "Meisterstück Conoduo" is also perfect for swimming luxury international hotel facilities.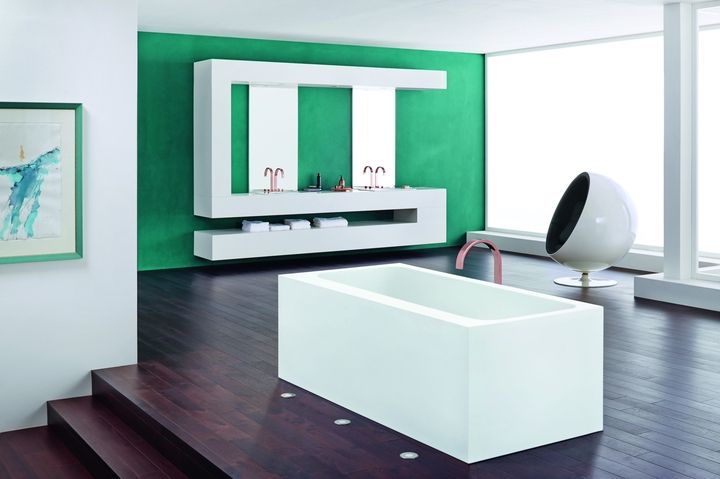 The "Meisterstück Asymmetric Duo" combines a unique design with maximum comfort. The clean lines of asymmetric bathtub, with a wide edge, are in contrast to the ergonomic shapes and sinuous indoor pool. These items can be called up with the preparation of the bathroom to integrate harmoniously the bath space. Wellness experience very special is offered by the combination of Meisterstücke Kaldewei with the innovative sound system for the bathroom Sound Wave: the bath becomes a sounding board, allowing the user to literally immerse themselves in their favorite music: with Sound Wave of Kaldewei not only hear the music, but is also perceived gently on the skin, through the bath water.
More information here