Metal Band tables, designed by Michela and Paolo Baldessari for De Castelli
it has been modified:
2016-05-05
di
For the De Castelli company, Baldessari designed the Band metal coffee tables collection which, in spite of the material, has an ethereal image that borders on transparency.
Thanks to the design of thin and delicate structure, the tables can be read as slender micro architectures which created small "band of composition".
Every detail of the "band" is enhanced by materials such as iron, copper and brass, and by their sophisticated finishes, taken from the rich De Castelli materioteca. Available in three heights, the Bands are furnishing accessories designed to organize temporary and flexible areas of use, over time and in space.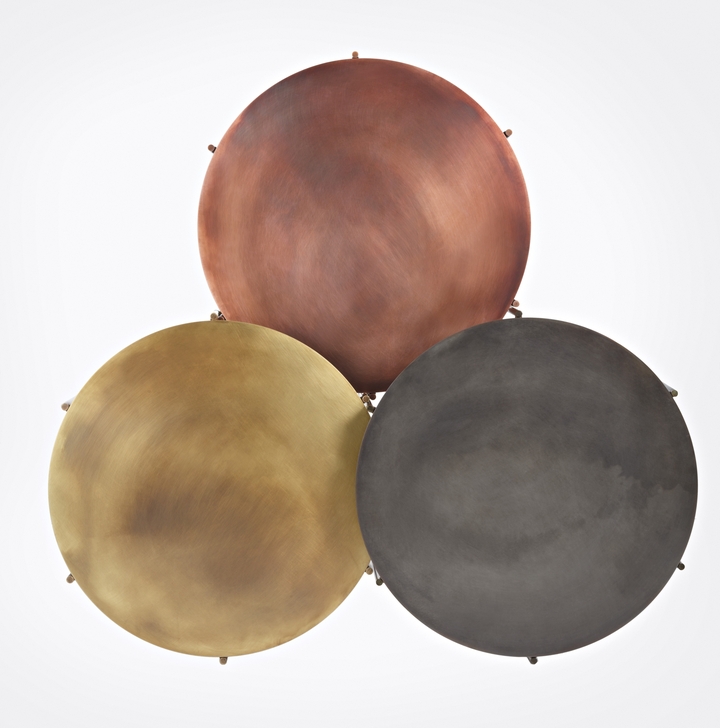 materials: iron, brass, copper
dimensions: shelf Ø 50 cm, available in three heights 65,60,55 cm
finishes: etched iron, brass etched copper etched
More information here