SUNSET, glass vases with dual personality it has been modified: 2014-09-15 di
Characterized by the formal purity of its silhouette, SUNSET, designed by Manuela di Loreto for Incipit, Is an object with a double personality:
is the union of two parts that overlapping between them are perfect to accommodate a long-stemmed flower, whether in the form of a bottle, as a fresh spring bouquet, whether in the form of a vase.
SUNSET is a family of blown glass vases available in three different sizes.
In a single object the designer Manuela Loreto interprets the diverse needs of an increasingly more attentive and sensitive to the issue of design, offering multifunctional vessels that are well suited to any home.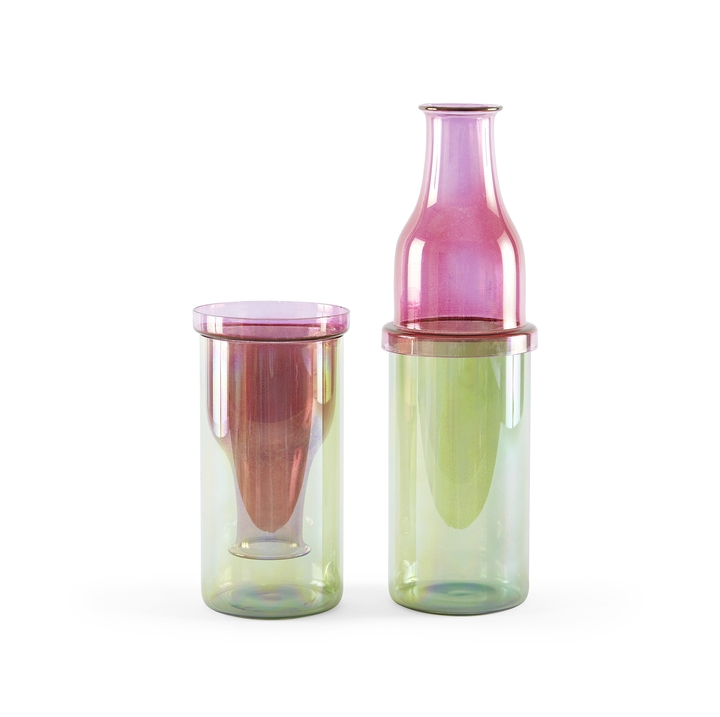 The three flower vases in blown borosilicate glass can be used depending on the position of the lid, if in the high position for long-stemmed flowers and if in the lower position for short-stemmed flowers; made in three finishes amber and blue, raspberry and green, green and amber in luster paint applied by spray and fired at 400 ° C.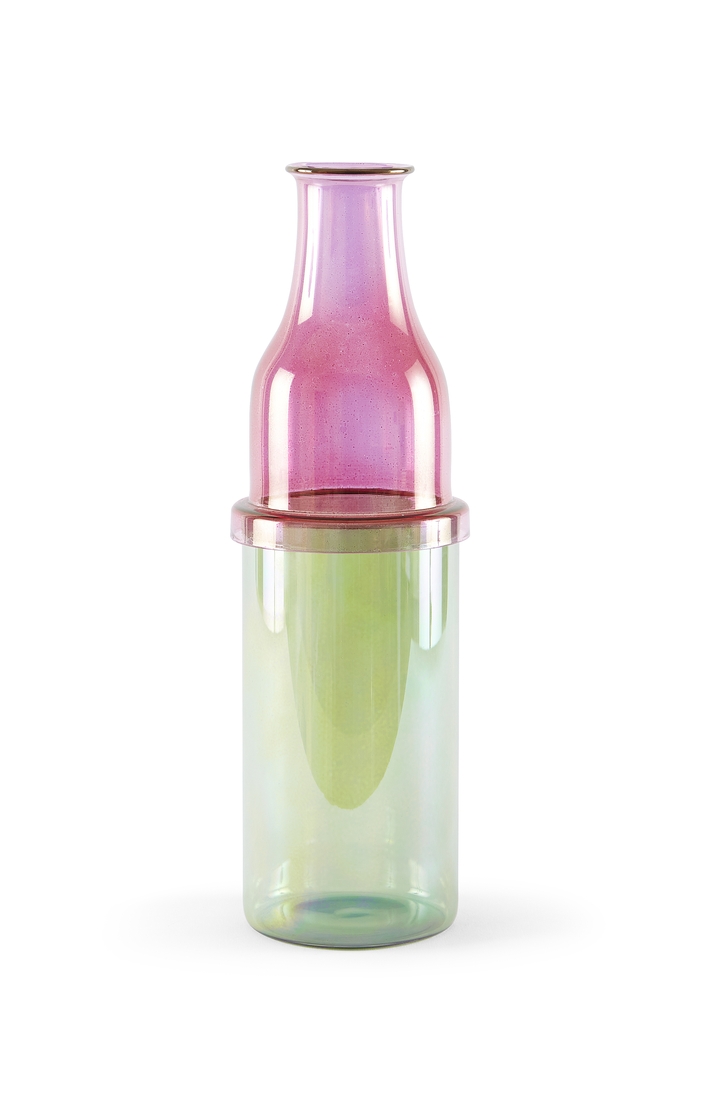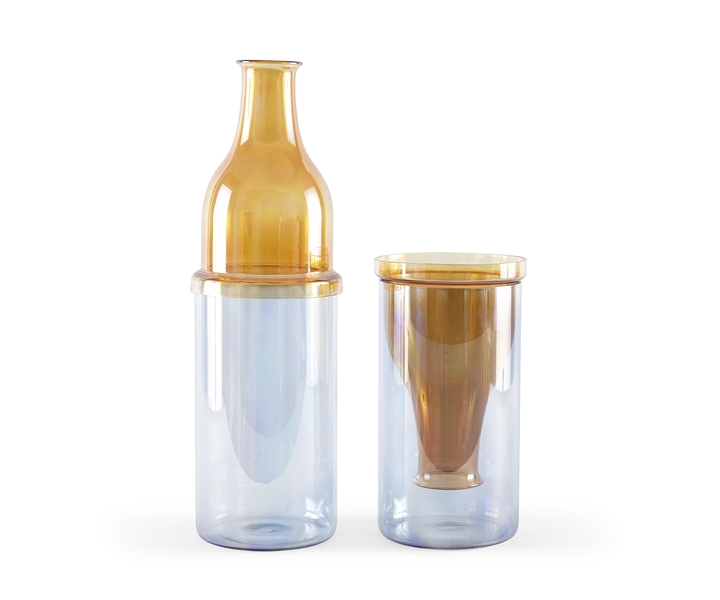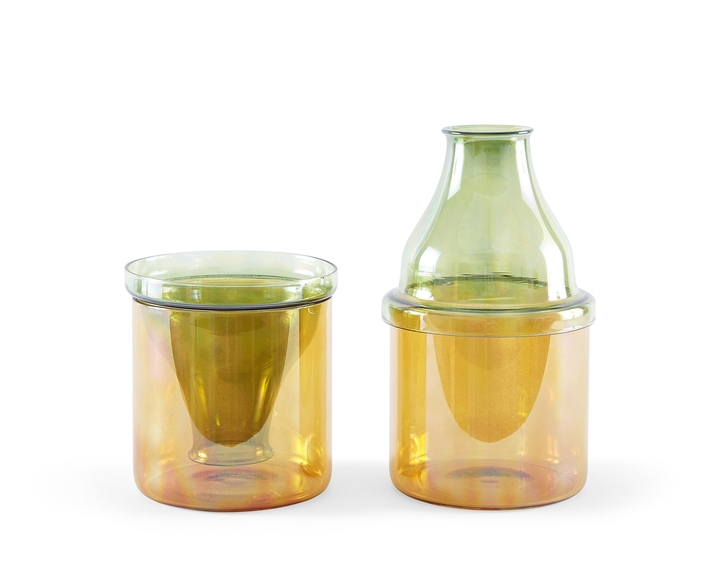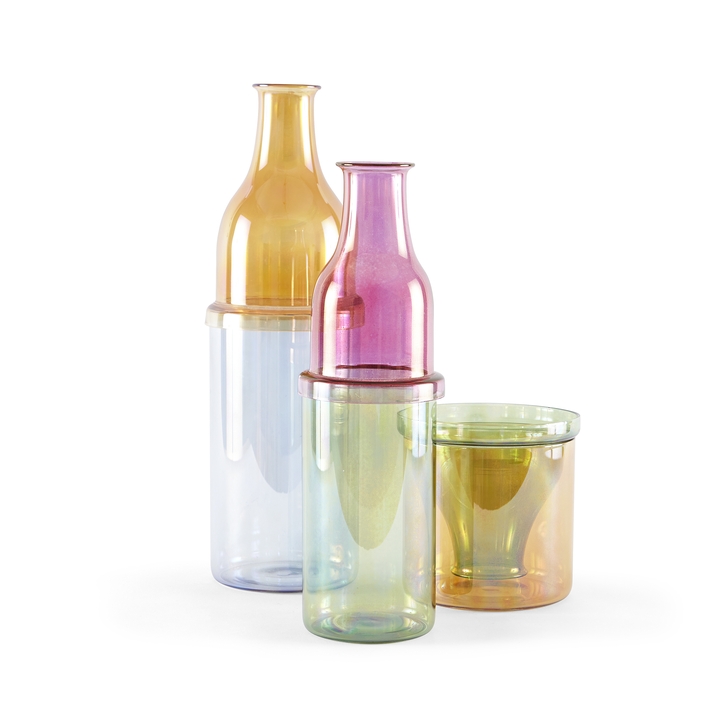 More information here