Casks - Spirit Stone inaugurates Marmoteca and welcomes architects and designers
it has been modified:
2014-01-14
di
With the new year was inaugurated, in Rapolano Terme (Siena), the newest Marmoteca Vasey. The Marmoteca is located within the corporate headquarters of Vasey and is part of the large renovation project that will see, in the spring, also open to the public new showroom Vasey House. The project aims to create, in addition to a better organization of the exhibition areas, including new common areas to live, experience and design with stone. That of Marmoteca is a space in the making, an archive in which they are collected and displayed over 70 samples of marble, granite and
natural stones of different origin and finishing, dedicated to the knowledge of the different stone types, the recovery of their history, advice on production processes and the processes best suited to each material. Research, innovation and tailored approach to Vasey represent the points of reference for the company's business, led by the three brothers Cinzia, Danilo and David who comment so the opening of Marmoteca:
"Telling the stone is part of our work and is also a way for us to preserve and promote the history and entrepreneurial activity. We want this place will help to create an unbreakable bond between the ancient culture of marble, the historical memory and know the craftsman who has been handed down over the years. For this reason, we believe that this new space, consisting of the Marmoteca and the new space-lab Vasey House, which will open soon, will inspire the industry insiders the rediscovery of a new project with the potential interaction of matter ".
The Marmoteca Vasey, designed together with designer Emanuel Gargano and Marco Fagioli of Oco Studio, Is a place of experience, the perfect location to decide together with the customers the use of materials, the ideal place to host and organize meetings of architecture and in-depth workshops. An open laboratory, dedicated to research and innovation that has always characterized the company's business of Rapolano. Just the desire for openness and dialogue is born the entire project Vasey House and Marmoteca, with the aim to meet the increasingly diverse demands of architects, designers and private clients, both in interior architecture that, through new spaces and services to support the design.
Open all year round, the Marmoteca offers architects, designers and lovers of natural stone formation, unique, stone around the world, with the opportunity to visit, by appointment, also the nearby quarries of Rapolano travertine.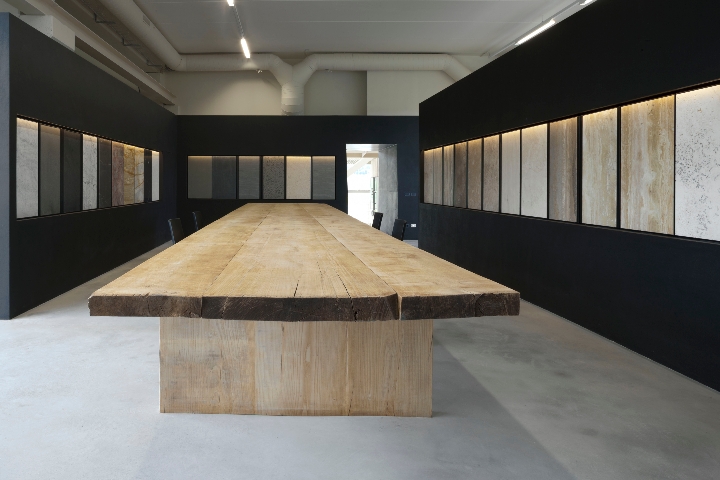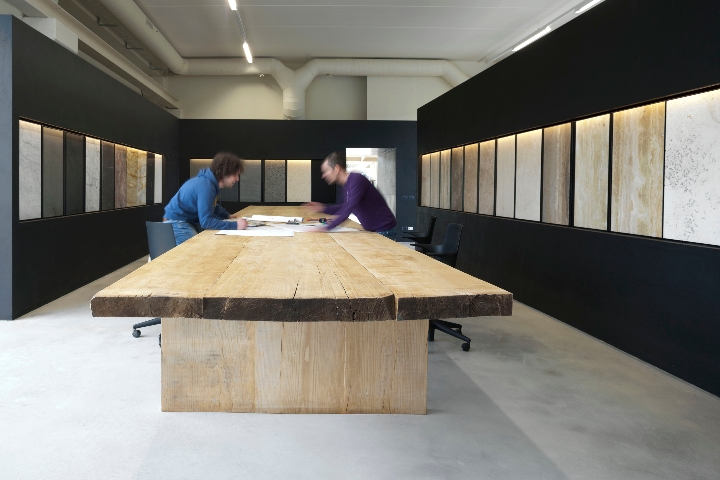 For more information you can visit the site Vasey