STUCK IN A LAMP: new collection of lampshades at Fuorisalone 2014
it has been modified:
+2017-04-07
di
STUCK IN A LAMP, the exhibition presented a preview for the Fuorisalone collection of lampshades LAMPCUT - Cut and lights - designed by architect Alessandro Fiorentini, And Simple Problems, a range of material compositions made by the designer Andrea Fuggini.
The objects on display establish a dialogue in which experimentation, linked to the themes of the composition of forms and matter, is the starting point for both designers. The exhibition is built, however, more on the contrast that sull'assonanza; works comparing collide-speaking two different languages ​​but complementary to the order, the precision of design and symmetry - just lampshades - as opposed to the indefinite, asymmetry, and the spontaneity of the sculptures.
The models LAMPCUT
made of cardboard, laser cut, are modular interlocking, therefore without the need for glues or other materials for the assembly. A series of objects that appear in their formal qualities the logics of sustainability and functionality, reaching a simple but effective design, and essential personnel.
The design of the elements that constitute models LAMPCUT is based on the optimization of the production process, so as to minimize the use of material, the processing times and costs.
In shows the first two lines of models: Milestone - Classic cut and Gemstone - cutting bright, available in many varieties and sizes.
The models Milestone are revisiting classic archetype of the shade of a truncated cone, decomposed in a repetition of individual elements, and are presented in two variants of different sizes, hanging and floor.
The models Gemstone, by design that recalls the best-known cut diamond - what a brilliant - decline facets through the same principle of repetition of the individual elements and can be, as well as engaged in pending or floor lamps, leaning in different positions on flat surfaces or floors.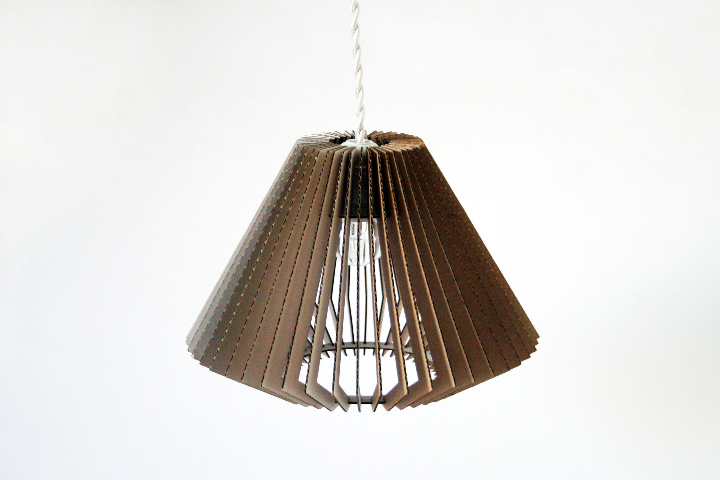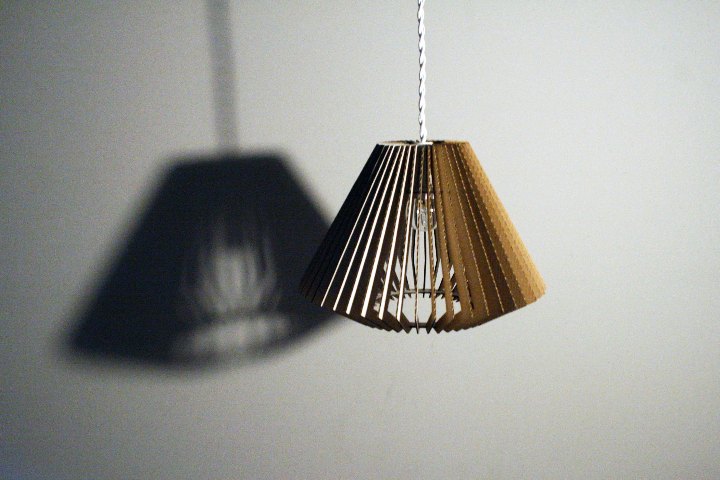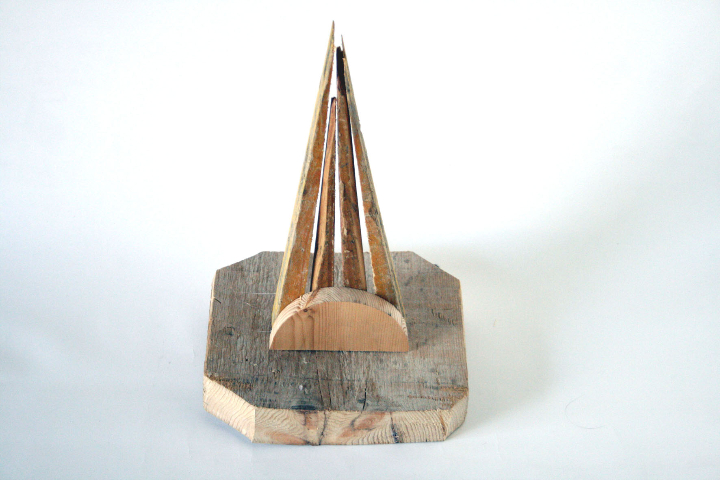 Simple Problems
is the title of the series of compositions of matter of Andrea FugginiThat witness a research devoted to the study of matter, volume, composition, but which manifests still open, not closed voluntarily.
In the series of sculptures, micro-objects, debris, waste, details of veins, become compositional elements, in a logic aimed to investigate how different elements can be combined with each other, ordered or disordered, responding to a personal need of organization. A process of study, of accumulation, research and disease around materials found and collected, the result of which - based on dialogue between matter and volume - is established in a diverse set of solutions. The project becomes the act of composition itself and the contemplation of its resolution.