RomaSposa 2019, color and touches of originality for contemporary wedding
it has been modified:
2019-01-28
di
Marriage in sight: after the fateful proposal or a decision made by mutual agreement, there are many choices that future spouses must take to better organize their yes day, how to orient themselves?
At La Nuvola, from the 31 January to the 3 February, returns RomeSposa 2019, the International Exhibition of the Bride, a much loved and always awaited event that captures the attention of about 30 thousand visitors at each edition. On show all the news and trends in the wedding sector offered by the 300 companies present, with solutions, ideas and suggestions to realize your dream tailor-made: not only clothes and accessories but also locations, staging, entertainment, photos, favors, travel wedding and the advice of makeup stylist, hair stylist and wedding planner who can meet the most diverse requests, from the etiquette to the look of future spouses and guests.
If in the organization of a marriage classicism and tradition are always two faithful companions, for a wedding with a more contemporary flavor, innovative elements such as the welcome wedding bag, a survival kit designed for guests inside it - in addition to rice or soap bubbles to use for the bride and groom's exit - it can contain, for example, replacement dancers or a fan for the hottest days. For witnesses and bridesmaids, however, the gift box is designed, a nice and original idea that contains for the occasion the perfect gadgets conceived by the spouses.
Floral decorations, decorations, mise en place and menus are customizable, for every couple of future spouses everything is designed with creativity and passion, thus allowing each event to arouse emotions tailored. In the inevitable adornment are flowers and leaves that take place inside glass, ceramic or plexiglass structures, in a decomposed and irregular compositional game.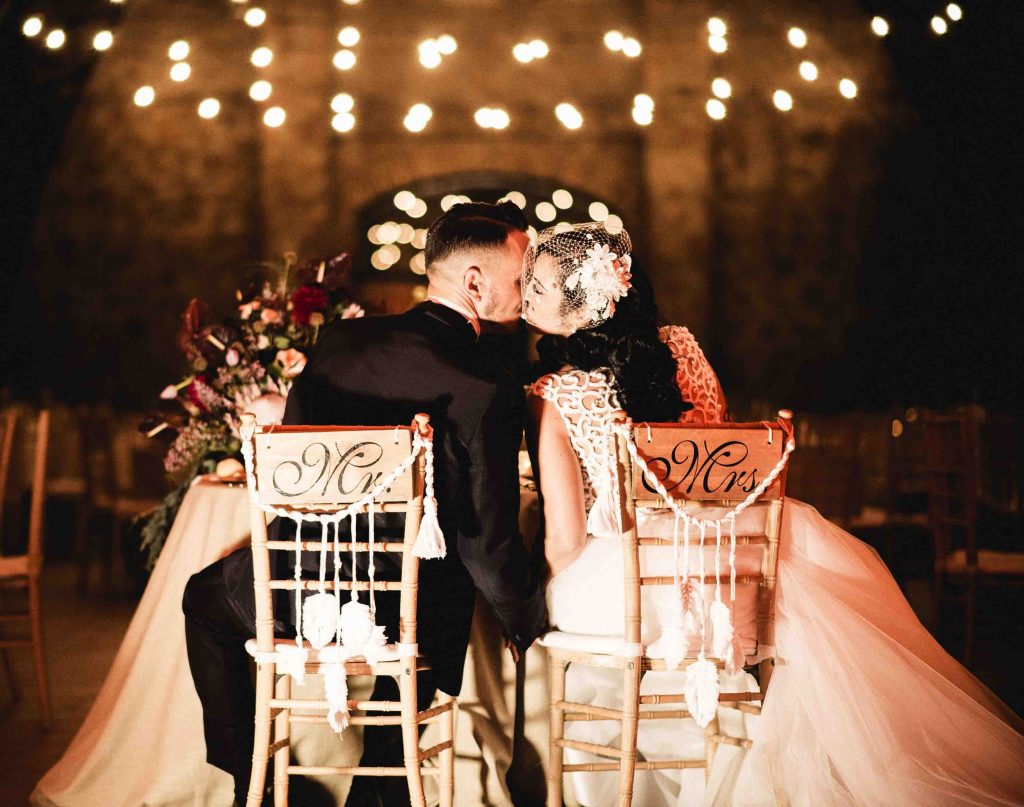 Shape "uncombed" for the wedding bouquet that trends want to be packed with more varieties of flowers, at least four, and colored: if the white leaves more and more space to soft nuances such as powder pink, much more contemporary interpretations are required. decided that they prefer a chromatic combination of strong colors such as burgundy red and gold.
For wedding favors and invitations to creativity with objects of different materials, such as ceramic or porcelain, all hand-made, coordinated and in matching colors. Among the most popular colors sage and powder pink chosen by the spouses for graphics and drawings, a small work of art developed with the technique of watercolor, a delicate and refined solution to keep as a memory.
Candles, lanterns and lights create a warm and magical atmosphere: for every event there are many bright ideas that can be suspended or above the tables, positioned outdoors and indoors, ideal for weddings both summer and winter. To bring joy and an air of celebration and freshness are then the balloons, better if all colored, while for those who want to exaggerate are the many solutions for fireworks, a wedding in style that will light up the smiles of the guests present.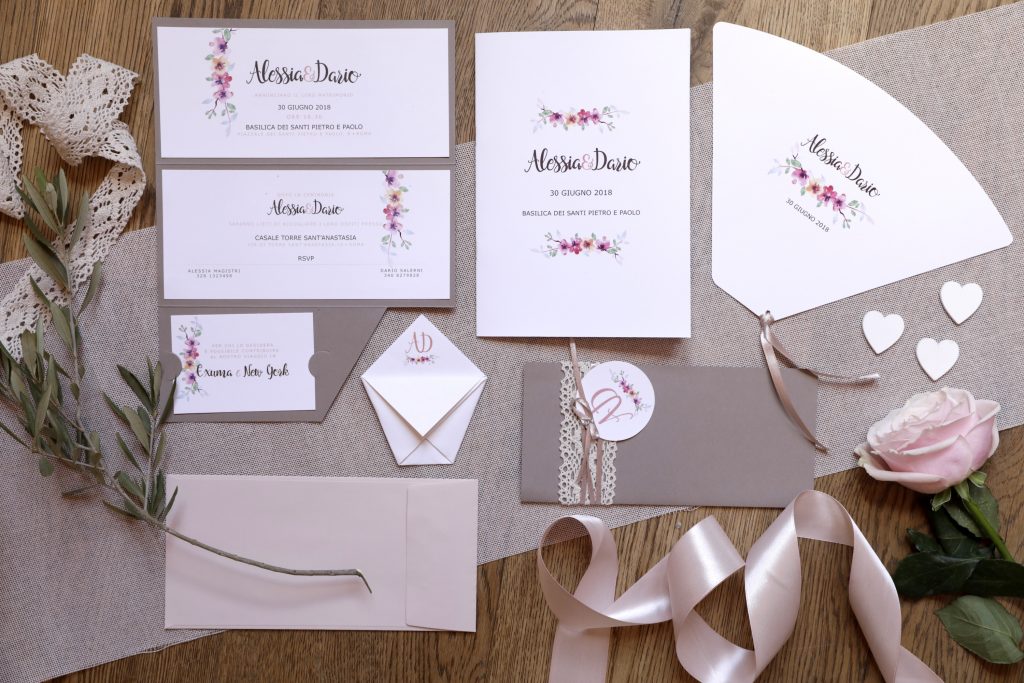 Everything is set up and ready, but to choose the menu? Inside RomaSposa 2019, in the COOKING SHOW area, visitors can watch live (during the four days of the event) the preparation of traditional and trendy dishes, to taste accompanied by a choice of wines paired for each dish. Present then the WED ACADEMY area - a space reserved for meetings and conversations between future spouses and leading experts in the various sectors - and BEAUTY ZONE where professionals and excellent artists of the sector can find the perfect look for the big day for everyone. News of the new edition of January then the theme WEDDINGS IN THE WORLD, solutions dedicated to those who dream of weddings between white sandy beaches of paradise and folkloristic rituals of ancient civilizations.
On the catwalk then more than 1000 dresses with an agenda full of fashion shows: RomaSposa - International Exhibition of the Bride, is a trip to 360 ° in the world of wedding that inspires dreams and desires with news and trends of all product categories.
Admission is open to the public.
RomaSposa 2019
From January 31 to February 3, La Nuvola
business hours
Thursday and Friday: 15: 00 / 20: 00 entry € 5,00
Saturday and Sunday: 10: 00 / 20: 00 entry € 8,00