Reverse Innovation Wins Brand Identity Grand Prix with Taste Jewel it has been modified: 2015-02-26 di
The project Jewel of Taste, of Reverse Innovation, won the first prize in the "Promotional Identity" category of the XX Edition of the Brand Identity Grand Prix.
The awards ceremony was held on February 12 at Spazio Plasters, in Milan. The competition is an initiative of TVN Media Group.
Excellence, value and taste Italian: the three concepts of inspiration for the creation of Jewel of Taste, the gift with which to Reverse Innovation wished him a good year to customers and development partners.
To transmit a message d'italianità and excellence to an international target, the team-oriented research project to one of the regions best known for its Italian cuisine and rich culture. As the protagonist of the graphic design and structural was chosen, then, a refined and particular jam produced in Sicily.
The refined packaging combines elegance with a deep black to a satin silver, to communicate the value of the content that will be unveiled later. In the simple act of opening, the base opens up like a flower to glimpse the glass container, whose graphic recalls the Sicilian Baroque style and which deliberately cold colors contrast with the warm tones of the jam.
But the surprises do not end there: surrounded by a luxuriant tone-on-tone floral background, a luminous flash announces the greeting message printed inside the "jewel-box".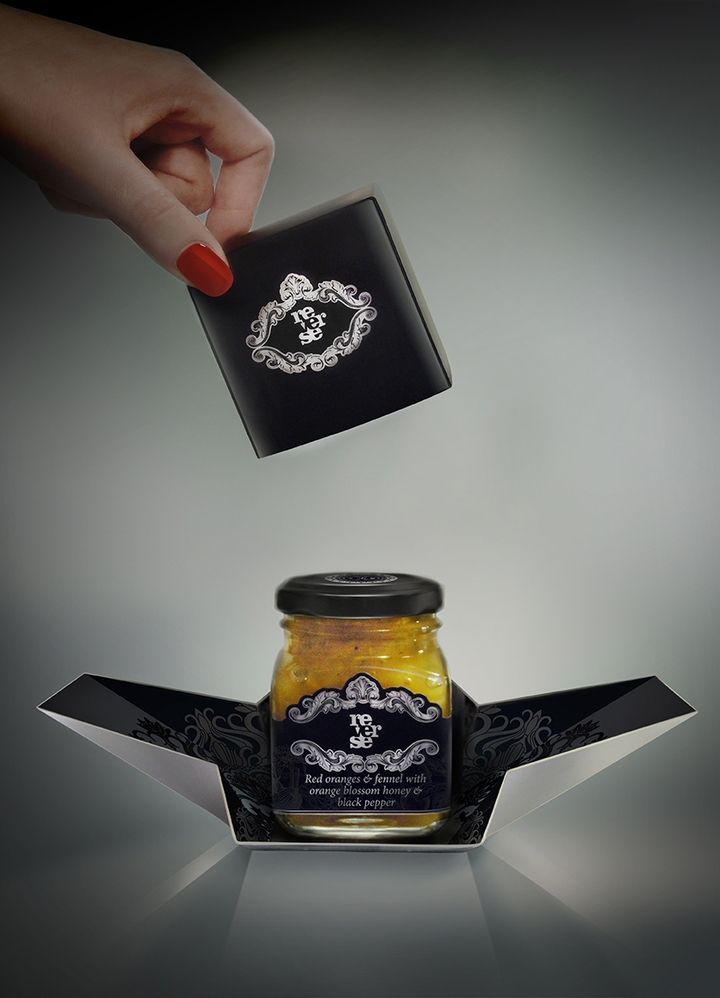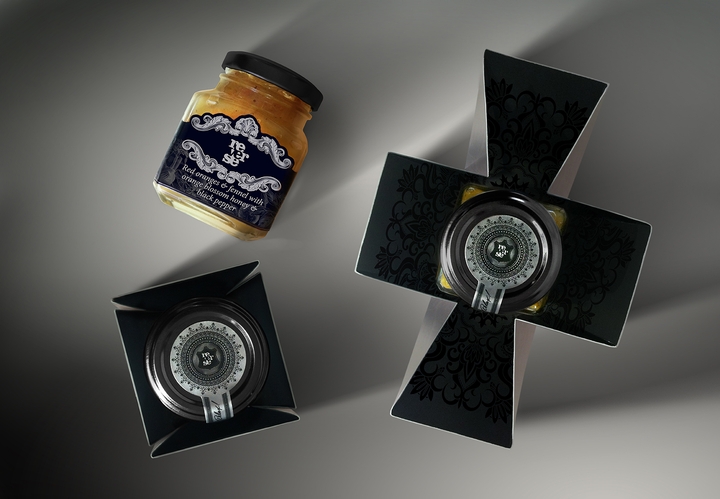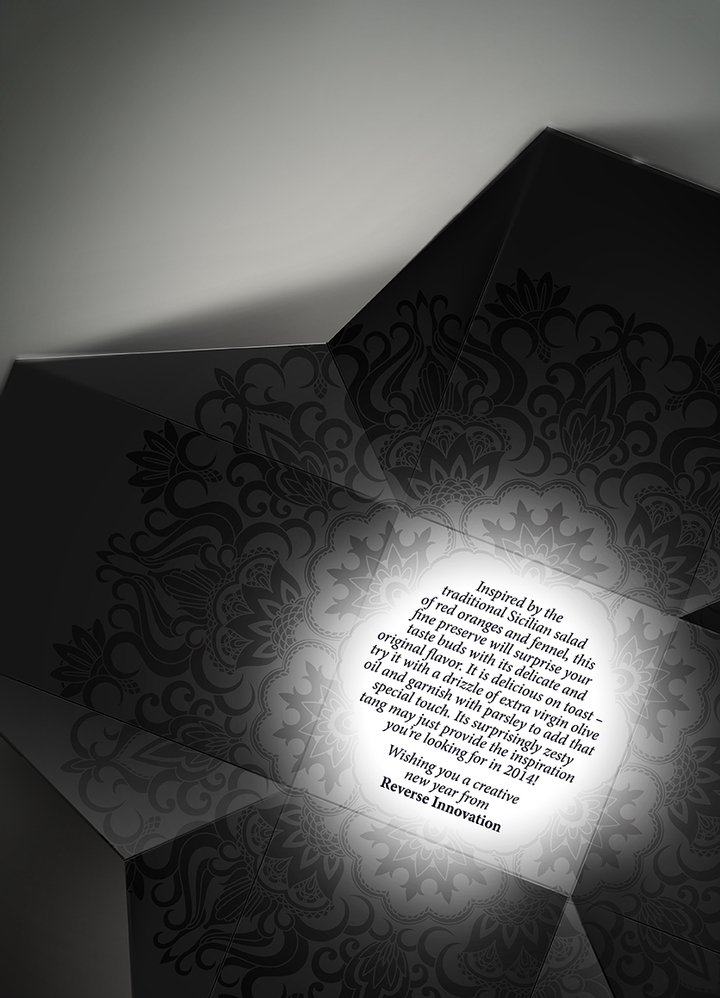 More information here