Professional Mixer Hansgrohe Metris Select, help in the kitchen it has been modified: 2015-02-25 di
The real battlefield is the faucet on the kitchen sink!
This is where Hansgrohe technological research comes to the aid of those who know the importance of great freedom of movement and maximum flexibility.
For the mixer Metris, the German experts of Phoenix Design have created the Select button, right at the height of the thumb, on the front of the dispenser. Interrupting or opening the flow of water becomes child's play, even with the hands occupied, by pressing the button even with the back of the hand or the elbow.
On the side, the ergonomic handle allows you to control the water flow and temperature, which can also be pre-set.
Hansgrohe Metris Select is available with a swivel angle of 110 °, 150 ° or 360 ° and a height of 360 mm in chrome and optic steel finishes.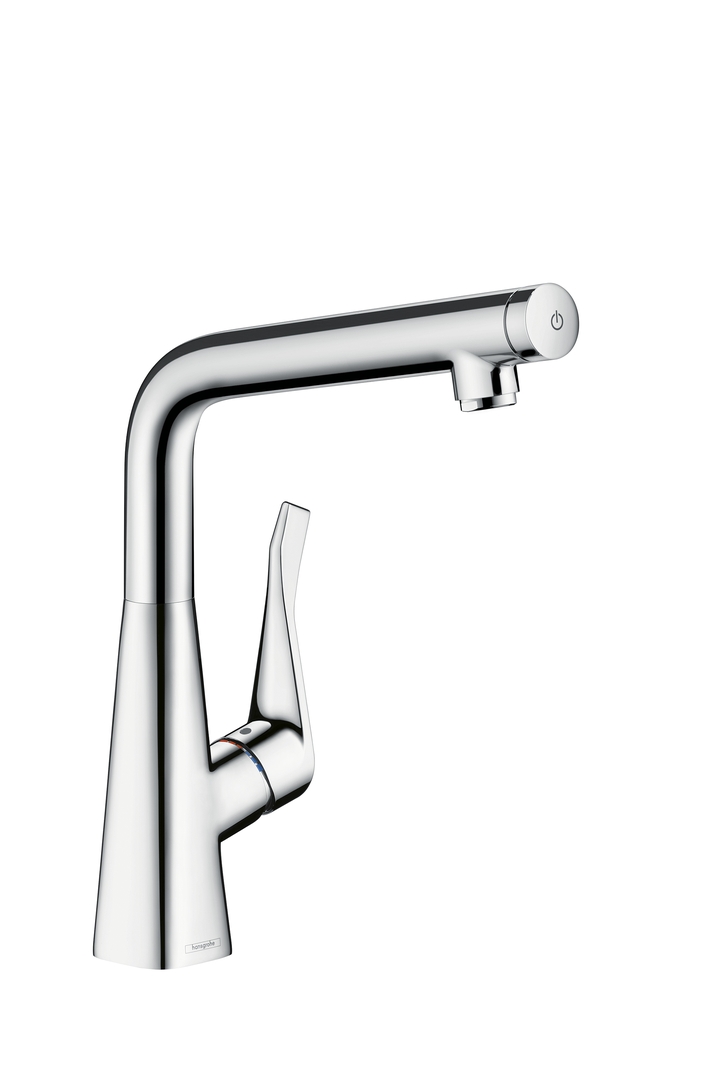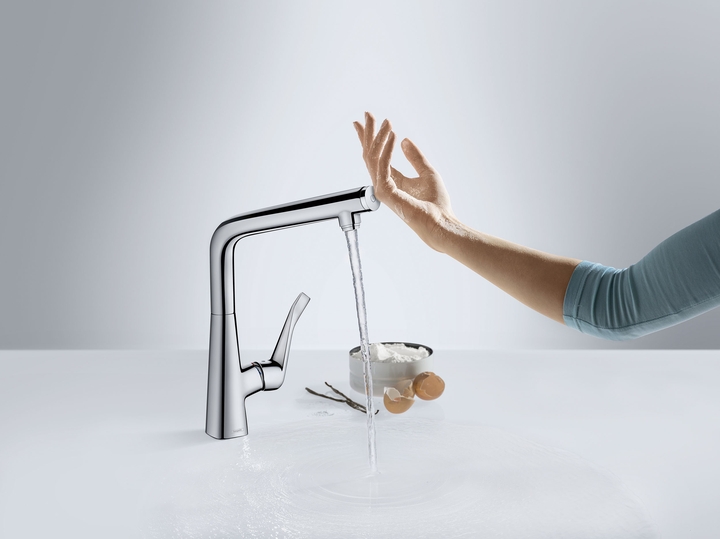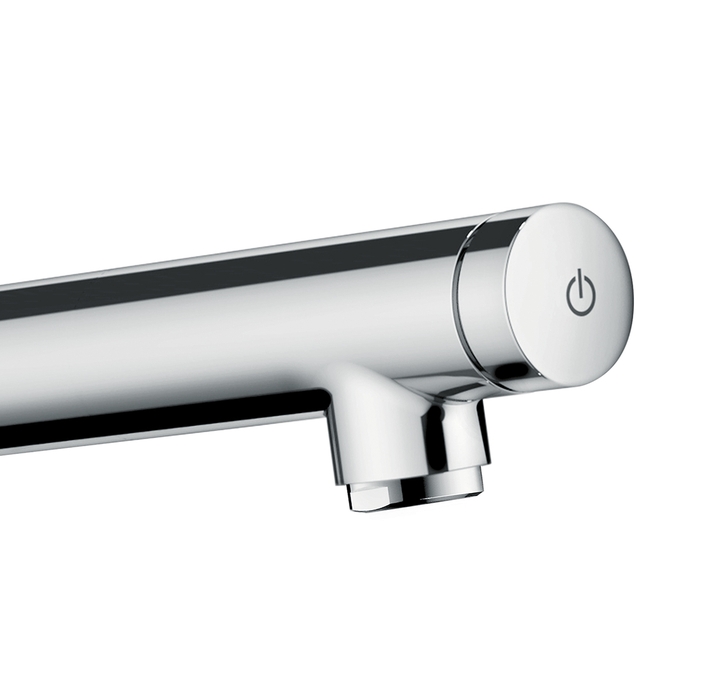 Retail price (chrome finish) 515,00 € VAT included
More information here