Milano Bedding at Salone del Mobile: design, welcoming shapes and hidden mechanisms in the service of comfort.
it has been modified:
2017-03-23
di
Milano Bedding, for over twenty years, producing sofas and sofa beds that link to form and innovation to offer a product expression of Italian quality.
Regularly, at the Furniture Fair (Pav. 6 stand B29), the Brianza company presents its novelties that show attention to detail, sophisticated finishes and attention to quality of materials used.
Among the exposed sofa beds, we announce Groove that stands out immediately for the processing of the armrest, lightly draped, making it a cozy and elegant model that combines classic details in a modern form.
Tommy, versatile model that can be adapted to be customized and ideal for creating configuarzioni free.
Charles expresses the elegance of form, in a model in which coexist harmoniously curved and straight lines.
Finally, Milano Bedding Ellington exhibit featuring leather inserts or fabric that enrich and outline elegance with armrests and backrest.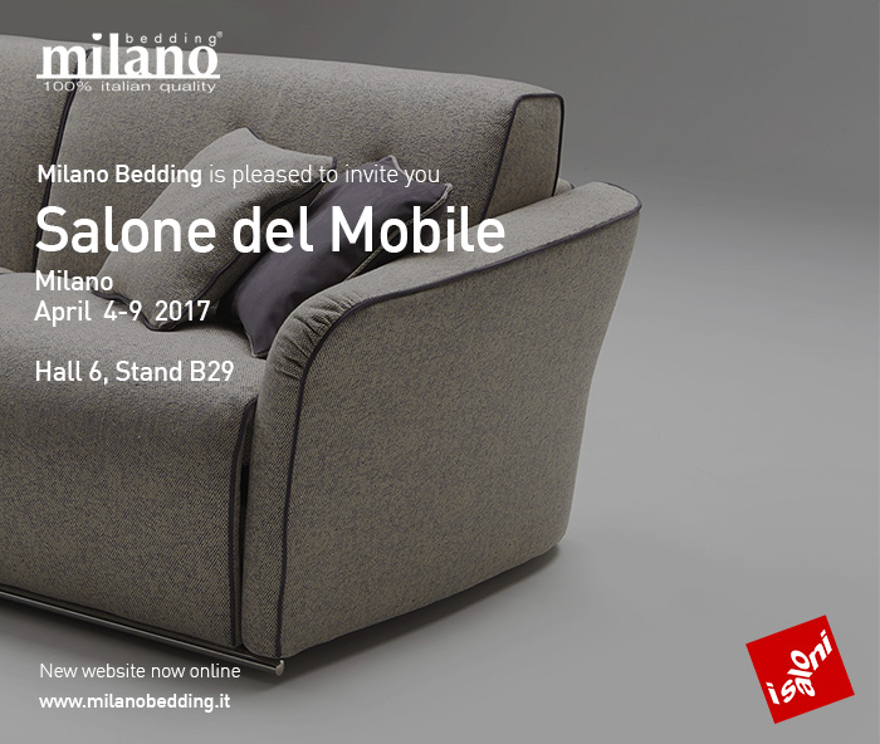 Furniture expo
Milano Bedding - Pad. 6 Stand B29
www.milanobedding.it