Matteograssi gives wings and furnishes the Hangar 7 RedBull
it has been modified:
2014-01-30
di
Matteograssi has furnished the innovative Hangar 7 owned by the founder of Red Bull, The world's best selling energy drink. The most extraordinary hangar in the world has always been considered a private museum, owned by Dietrich Mateschitz, founder of Red Bull - the popular energy drink that "gives you wings". The Flying Bulls is the name that qualifies the air component of the well-known brand, which has its headquarters in this exciting hangar, located in Salzburg, Austria.
The team, composed of professional flight enthusiasts, was born in 1980. Since that time a number of important machines and affiliates have been added to the group, so that the fleet of aircraft has increased to pose a real problem of space.
The old hangar was not large enough, so he decided to create the modern Hangar 7. It's not just the idea and the concept of the new hangar to be out of the ordinary, even the process of construction was particularly innovative. In fact, because of its unusual shape, the model of the building has even had to pass the test of the wind tunnel. Finally, in 2003, 7 the Hangar is open to the public and become a real center of attraction for tourists and curious.
It is a great space, innovative design, where aviation history, technology, entertainment, art and cuisine are intertwined to create a coexistence absolutely unique.
For the furnishing of such a prestigious project was chosen an Italian company, the Matteograssi. The modern, attractive design of its products was immediately appreciated by Mr. Red Bull himself, convinced that the company's quality creations brianzola could enhance the interiors of his futuristic Hangar. At first, Dietrich Mateschitz has furnished his office. Then asked that Matteograssi realized even furniture for the common areas.
Matteograssi provided sessions Openside collection, designed by Franco Poli, To beautify the areas of the ground floor of the hangar which welcome guests visiting the museum. The sofas, clean design and straightforward, are completely covered in leather and were made in White Snow and Red Bolero. Following the project strongly backed by Mateschitz. were included many other products in waiting areas and in the operating space, as the benches UL400 Ulrich, sofas Blox, Bristol and Berlin, the Mizar and Carol swivel chairs, tables Metron, for a total of 262 sessions.
All the furnishings were made of leather and leather quality, comfortable with lines that fit the convivial areas.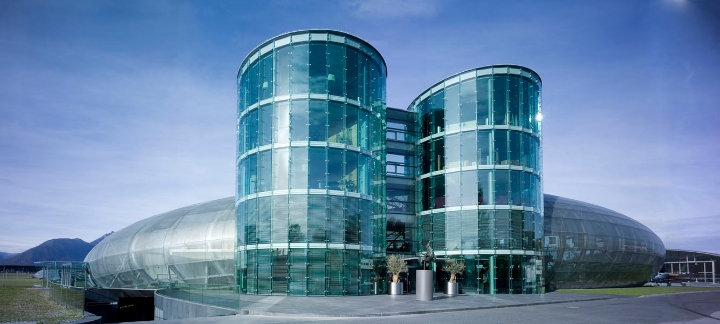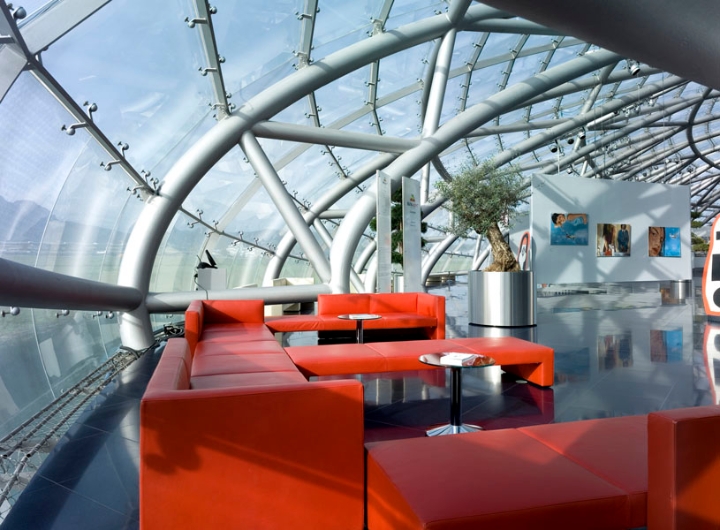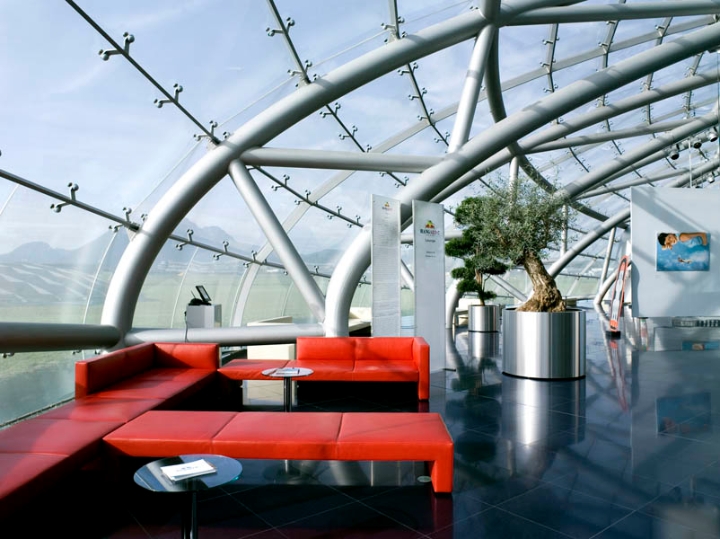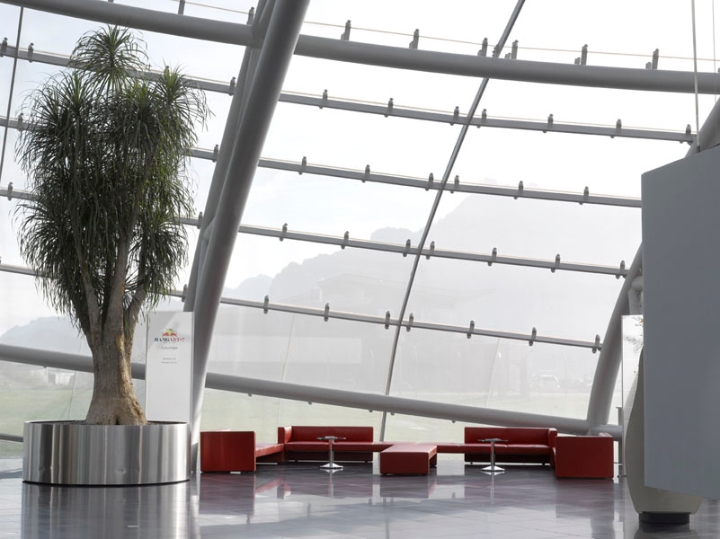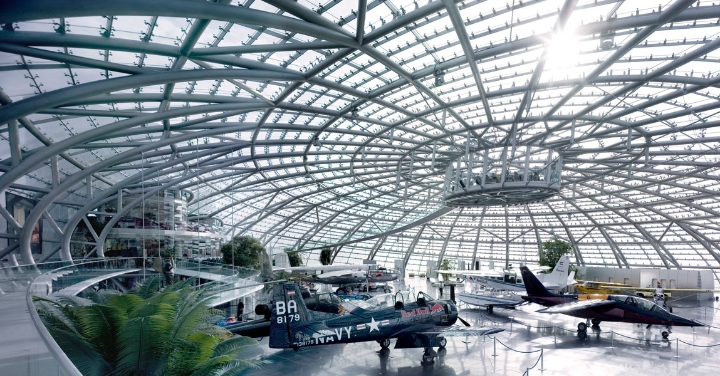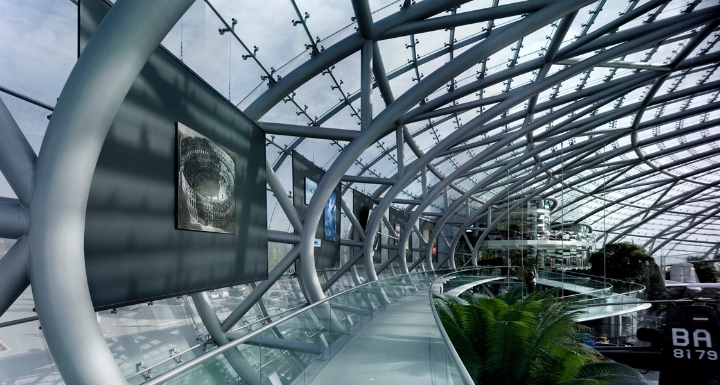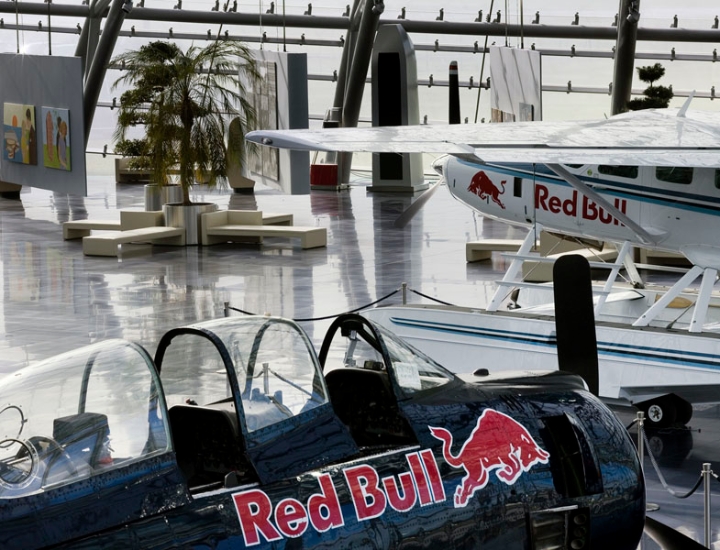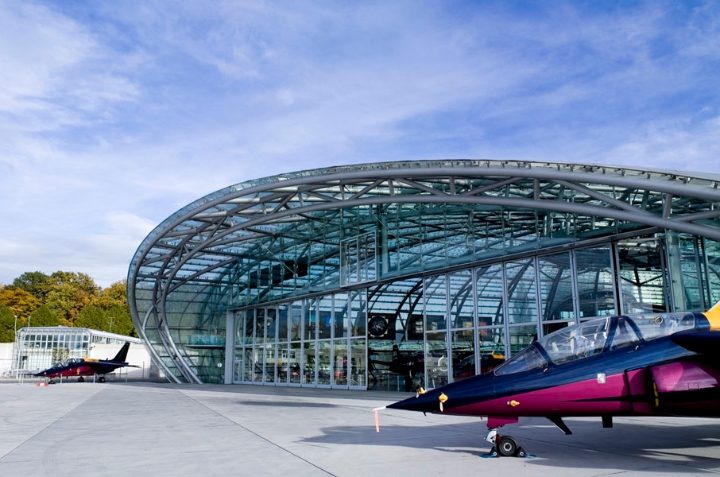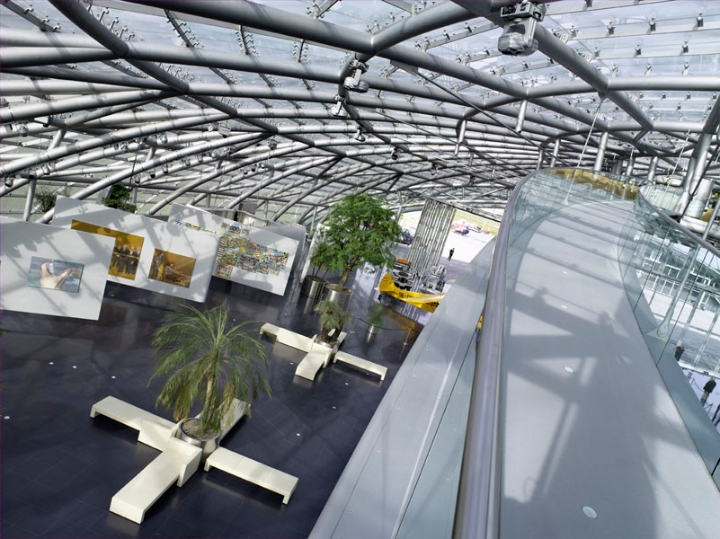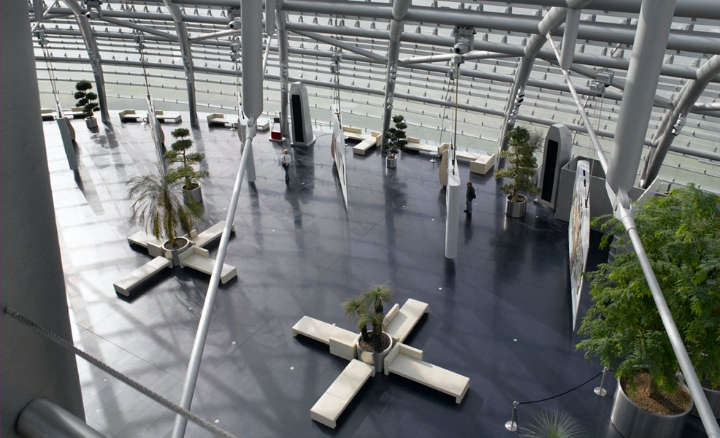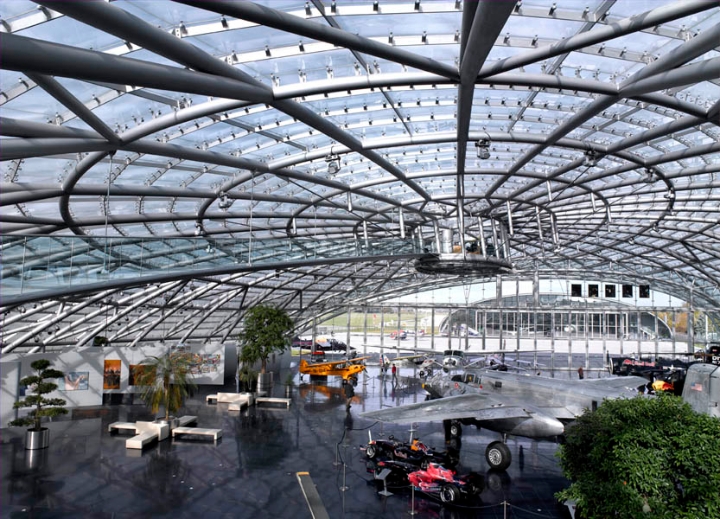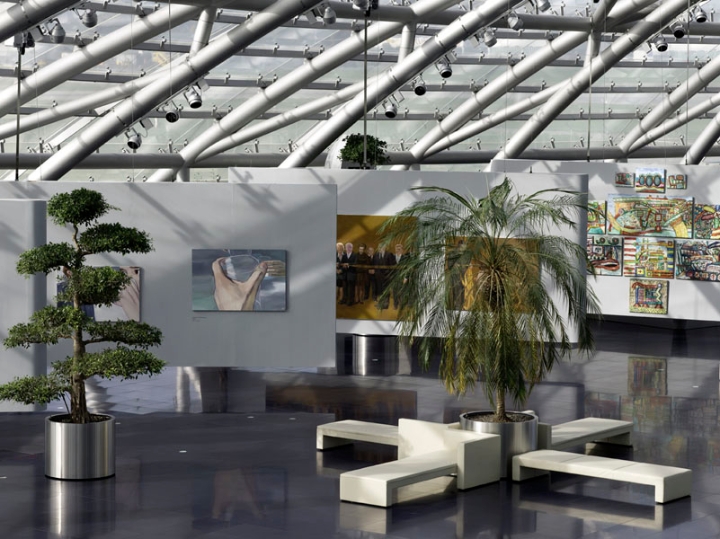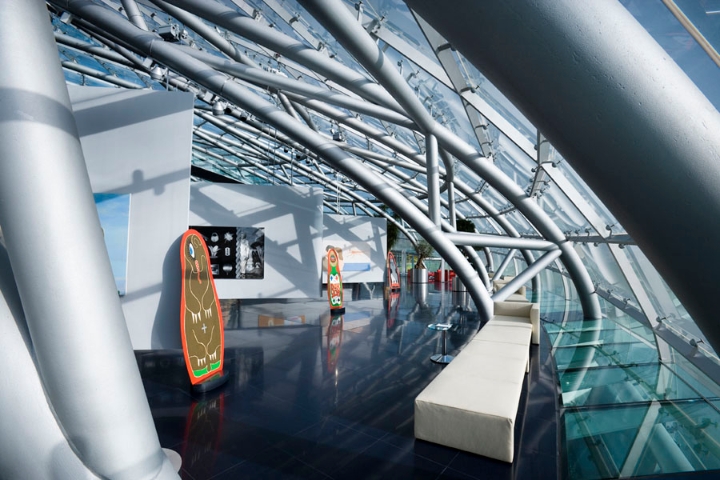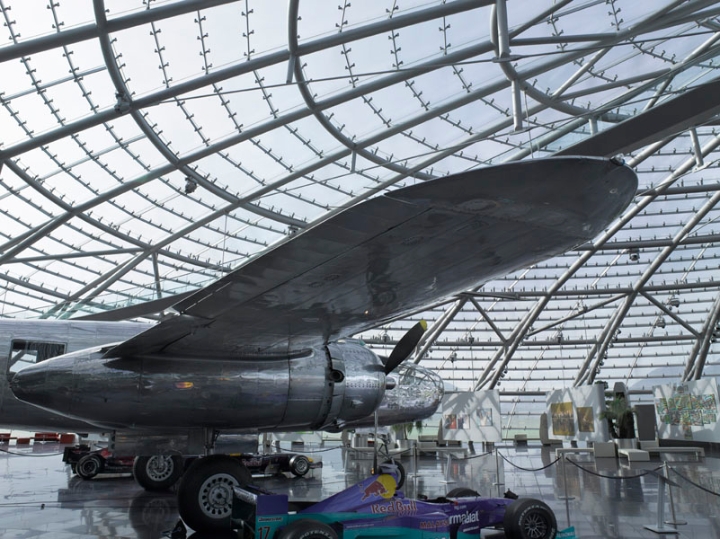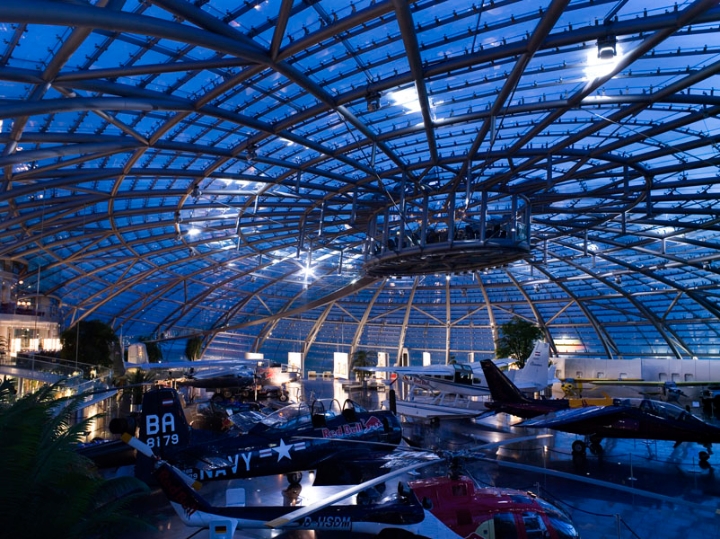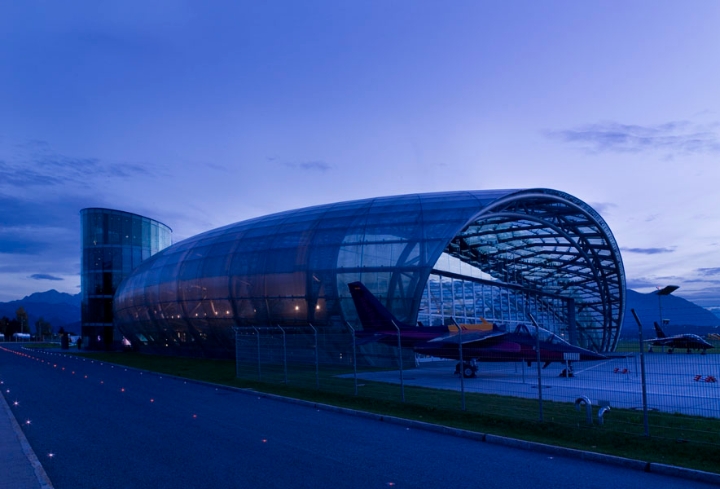 More information about: www.matteograssi.it