Cot "Porto Vecchio" Greenwood. Relax without boundaries.
it has been modified:
2015-05-09
di
The ivory to evoke the purity, the sinuous and essential volumes for optimal relaxation and aluminum to broadcast, at first glance, a feeling of safety and practicality.
Each of the bed features "Porto Vecchio" Greenwood, seat Textilene, is designed to instill calm and wellbeing, surrounded by complete comfort. "Porto Vecchio" is therefore ideal for the terrace, the garden, the pool edge: an irresistible temptation to indulge in unforgettable moments of quiet.
"Porto Vecchio" is part of a large collection of sun beds and deckchairs, with evocative names and finely cared for, pleasing and inviting shapes, also available in synthetic rattan or natural fibers.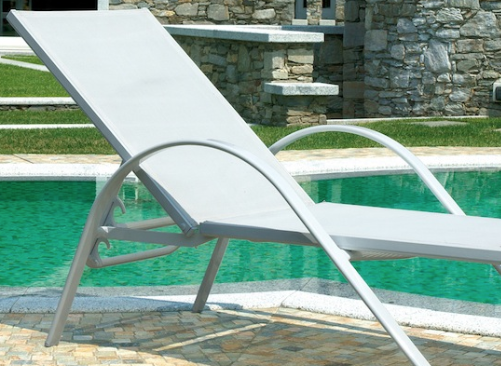 More information about: www.moiaspa.com/greenwood