New Products Targetti LIGHT + BUILDING 2014 Frankfurt
it has been modified:
2014-02-17
di
A leading company in the international market for interior and exterior architectural lighting, Targetti presents LIGHT + BUILDINGTo be held in Frankfurt from March to 30 04 April 2014, the many new product belonging to all the brand's collections.
Among these KEPLERO the new revolutionary inground lighting of outdoor spaces, in the two versions and ZOOM GIMBAL. Only dimension, unique finish, two hearts technology that revolutionize deeply the concept of "up-light."
VERSION ZOOM
With KEPLER ZOOM, 32W power, the choice of the lighting effect can occur at any time, even after installation. The optical system, patent pending, is revolutionary. Three movement options - extraction - translation - rotation allows the projector may take different forms and to generate innumerable lighting effects. Every movement is led by graduate rings so as to facilitate the recognition of the pointing of installations online. The locking is guaranteed for each single movement to keep pointing in time.
EXTRACTION
The extraction in four different step allows you to change the aperture of the beam from soft, flood, medium wide flood and wide flood. Every step is guided and identifies a different aperture beam.
TRANSLATION
The translation of 2cm allows closer or farther away from the emission surface to be illuminated and results in an orientation of the beam up to 20 °. This movement, in the case of vertical surfaces to light lets you decide where and how intensively to attack the light. Removal of the optical body the effect will be softer in shadow leaving the bottom of the wall, bringing it closer, the effect will start from the bottom and the most will be more pronounced.
ROTATION
The rotation allows to rotate the optical system parallel to the plane of installation to follow any element to be illuminated regardless of which both its shape and its position. The lock is then guaranteed for each single movement to keep pointing in time.
VERSION GIMBAL
Suns 12W power and performance optimized version Gimbal. Equipped with a special LED board, a purpose-built and consists 4 chip with acrylic lenses that enhance the emission, allows to obtain bundles defined and precise available in three different beam angles: version Superspot beam 7 ° and 30 ° flood versions available with round or rectangular section.
Kepler Gimbal will surprise you for the incredible performance and cleaning of its beams. Due to its ability to illuminate distant surfaces up to 30 meters (facades, steeples, sculptures) can be defined as a true professional projector. Its incredible performance, installation flexibility, combined with orientation from up to 40 ° with locking device, make it a versatile and reliable. Add to that the ability to complete it with different accessories to further customize the output.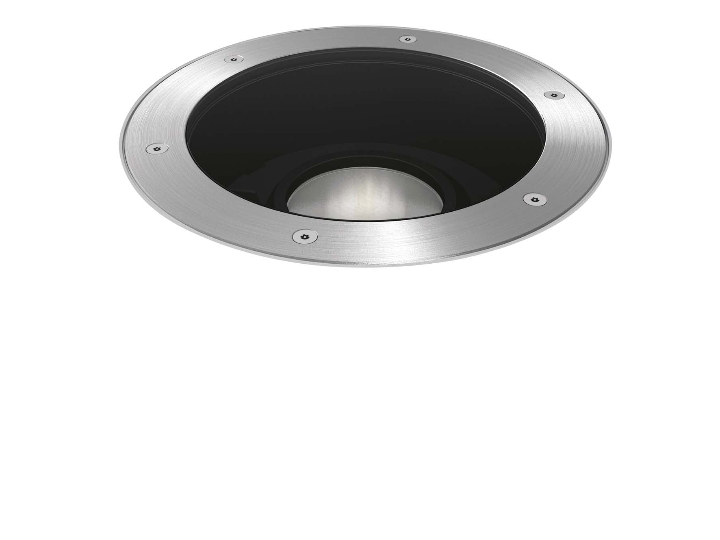 More information about: www.targetti.it