The exhibition "Inspired in Barcelona: Mediterranean Design" at the Milan Design Week 2019 it has been modified: 2019-03-06 di
After the success of the exhibition "Inspired in Barcelona: in & out" in 2017, Barcelona design arrives again at the Fuorisalone 2019 in the prestigious location in via Dante 14.
The second edition aims to convey to the international public the excellence of a district that counts almost 4.000 companies in the design sector.
Warm, Diverse, Open, Emotional: here are the four axioms of the exhibition "Inspired in Barcelona: Mediterranean Design", ready to arrive at the Milan Design Week 2019 to immerse the international public in the rhythms and colors of this city full of contrasts. At the civico 14 in via Dante, in the spaces of a prestigious historical building, a fragment of the lifestyle of the Catalan capital will be reported, where everything takes shape starting from an indissoluble relationship with the sea and with the most characteristic elements of its climate.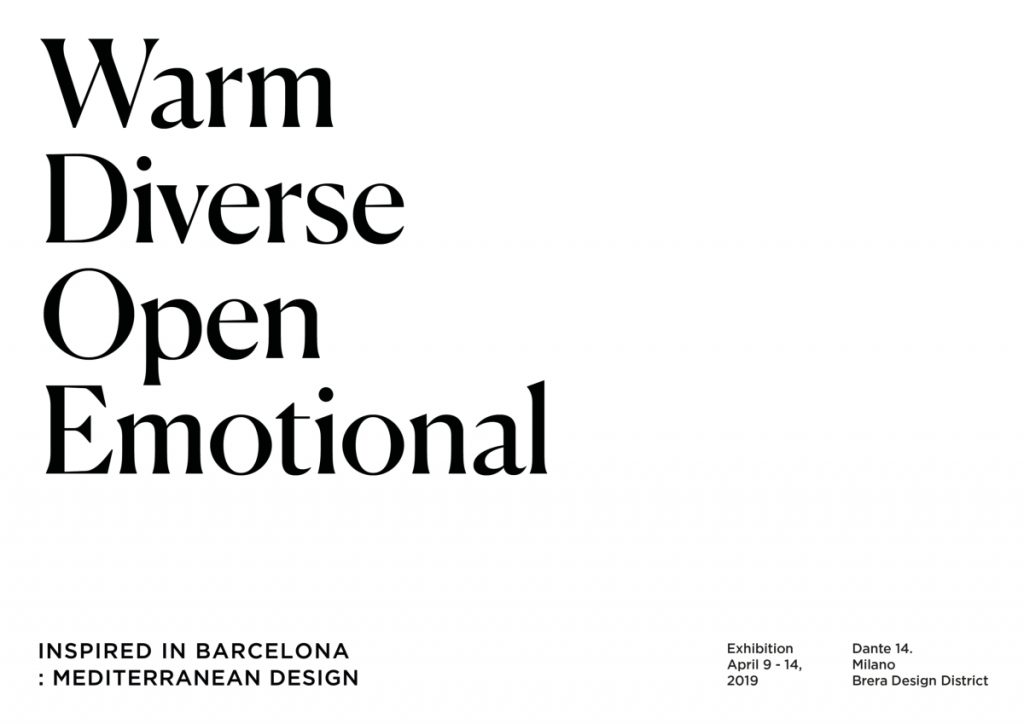 First of all, design, which releases the authentic soul of Barcelona in a balance between tradition and innovation, openness and reiteration of consolidated values, concreteness and originality. It is precisely her ability to propose an ambitious and "emotional" combination of experiences that is the protagonist of the setting designed for the Fuorisalone 2019 by Emiliana Design Studio and promoted by Catalonia Trade & Investment, Ajuntament de Barcelona and organized by BCD - Barcelona Center de Disseny with the participation of HCB - Habitat Cluster Barcelona (collaboration between interior decoration companies), whose installation is instead curated by CODIC - Col·legi de Dissenyadors d'Interiors i Decoradors de Catalunya.
The exhibition itinerary highlights the "Mediterraneanness" of a territory that has made its identifying traits a real stimulus to creativity. Between natural materials and warm colors, ceramic floorboards and display modules, products selected among the most famous companies and the best self-production episodes, a fluid narration of the city's lifestyle and values ​​is proposed: the Barcelona design is a hymn to the sharing and offers itself as a rooted and pervasive fact, capable of involving the entire community and of ensuring environmental quality and usability.
The second Milanese edition of "Inspired in Barcelona", a brand with which the design sector of Barcelona indicates the stages of its international tour, therefore reiterates to the international public the creative potential that Barcelona expresses and can express, with its essence "Mediterranean" and an exceptional baggage of almost 4.000 companies, accompanied by an annual turnover of around one million euros in the furniture industry.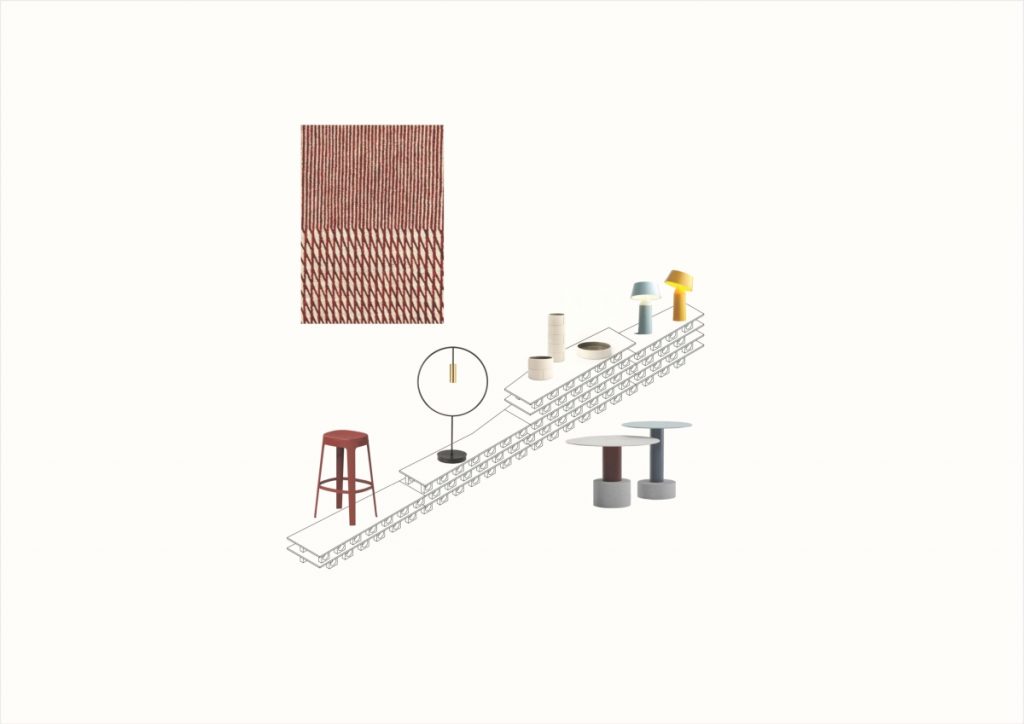 Inspired in Barcelona: Mediterranean Design
via Dante 14, Milan
9-14 April 2019, from 10 to 20