The MADE.COM clients transform their homes into showrooms it has been modified: 2015-04-08 di
The English MADE.COM design brand launches a real social network that aims to present the homes of its customers as the brand's showrooms.
Today, April 8 2015 MADE.COM launches a new online community in Italy - Unboxed MADE (www.made.com/unboxed).
The initiative fits perfectly into the activities of young British brand which confirms once again a forerunner in designing unconventional strategies to innovate the interiors market.
Unboxed is thought to make contact with potential new customers who already bought the idea - already successfully tested in England - is to invite customers MADE.COM to upload unboxed product images of British brand in their homes in order to create a real map.
Through unboxed, the possible new customer, will: understand if someone already in his neighborhood or in his city has purchased the product MADE.COM who are interested, do a sort of virtual tour in the user's home obtaining even styling cues and, finally, arrange a visit to touch "with the hand" quality MADE and why not make new friends through their shared passion for design.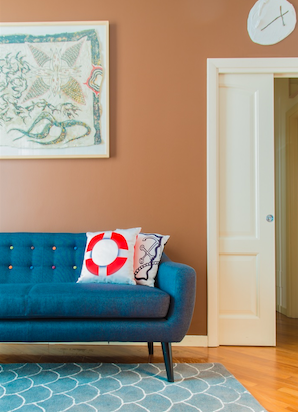 Chloe Macintosh, Co-Founder and Creative Director says:
"Unboxed contextualizes our products without having to resort to expensive photo shoots or rental of showrooms in the shopping streets, costs that are usually recharged on the end customer. However the main reason is to want to create a community through which customers can get inspired each other.
We "tested" the idea during the last Fuorisalone, opening the homes of four of our customers to the public as if they were exhibition spaces to present the new collections: the reaction on that occasion was incredible. We live in an age where people love to share photos of what they eat and how they dress and now we want to encourage them to share their homes too. UNBOXED is the latest technological investment of the brand which was one of the first e-tailers to bridge the gap between online and offline with its showrooms in London and Leeds; undergo a test with CloudTags digital tagging service and also test an augmented reality app ".