The 5 meaning of contemporary jewelery - Redefining the Jewel IV> it has been modified: 2014-09-04> di
Redefine the Jewel IV, Dynamic Circuits, via Giovanola 19 / 21, Milan, from Sunday to September 28 18.30 hours.
The project re-define the jewel by Sonia Patrizia chain, now in its fourth edition, attempts to outline a search path in the fragmented landscape of contemporary jewelery, where there is no established definition and a history of structured gem and organic.
Contemporary jewelery is now a creative spirit that involves a substantial and growing number of artists, goldsmiths and designers, engaged in experimenting with forms, materials, techniques, in order to overcome or renew the traditional notion of ornament, making it a form independent art.
2010 from the competition "Redefining the Jewel" aims to disseminate and promote a new aesthetic of contemporary jewelery by searching for innovative materials and experimental, involved in a creative process where the added value does the idea.
This year the theme of the project was dedicated to the five senses: taste, sight, smell, touch, hearing, thus: "Redefining the Jewel in all senses, with all the senses."
The jewel is experiencing an emotion, and design it via the "Senses", the connotes a meaning, a meaning employees from their own artistic research.
The jewel-like "taste" (aroma, flavor); "View" (shapes, colors); "Smell" (perfumes, odors); "Touch" (materiality, plasticity) and "hearing" (sounds, noises). The fragrance allows us to travel through space and time, whereas touch conveys intimacy proxemics canceling the boundaries and limits, also hearing may give "voice" to the jewel and memory element, because we are reminded. All these associations of words and definitions allow us to understand how the senses lead us to a "journey" deep, to dive in the world.
The designers use materials and elements of context and taken out of context in order to transfigure them into jewelry multifunctional. Become accessories yes, but not fashion, but "accessory" of the body, wear it more in line and modifying it. Demonstrate a strong personality, a strong identity that accompanies the dress - as in the traditional sense - but they rise to co-stars, corroborating the multifunctional nature and multipersonality.
Sculptures, contemporary jewelry, fashion accessories, jewelry, terms that would blow every rubricazione traditional functional design or fine jewelry, yet they are - because of their nature polymorphous and migrant - products of our contemporary, our "liquid world" would Zygmunt Bauman.
On display:
Ballabbio Malvina, Bezerra march, Bosio Olar Slobodanka, Bruni Michela, Casati Loriana, Catalan Erminia, Cerasoli Danila & Carbone Bernarda, Chimajarno (Trentin Chiara), Del Gamba Agnese, Â Eandare (Giovanninetti Lucilla), Ercolani Sandra, E-vasiva, Fenili Antonella, Finny's Design (Vitali Alessandra), Forte Laura, Fragiliadesign (Di Virgilio Francesca), Garbin Mara, Ghilardi Eleonora, Giardinoblu, Giuffrida Lorraine, Lacerenza Carmela, Lanna Elisa, Leek (Porro Francesca), Smooth Micaela, Lovisetto Leonia, Maracanta (Bombardelli Lorraine ), Meri Macramè Jewels (Iotti Marisa), Mia Jewelry Contemporary (Sanfilippo Simona), Monguzzi Giovanna, Monti Arduini Olivia, Palmas Loana, Renzulli Alessandra, Rocco Maddalena, Rombolà Rosalba, Elena Rossi, Rotta Monica, Alex Hall, Soria Antonella, Volpi Laura, Wire Deco Design (Minelli Fabiana).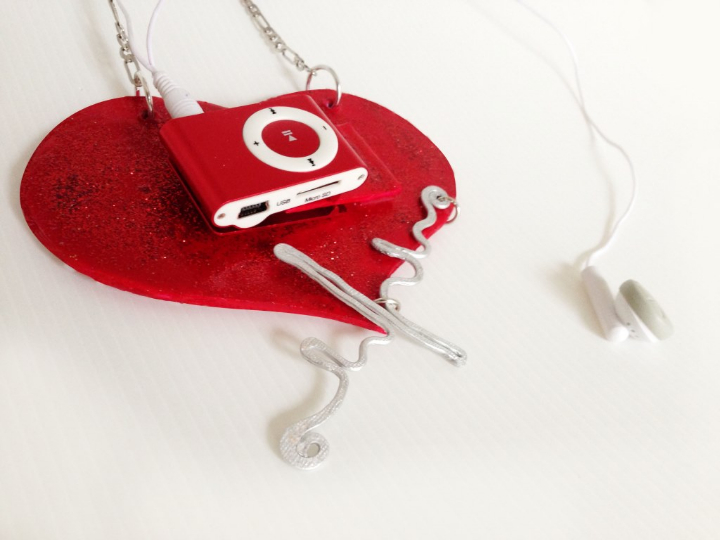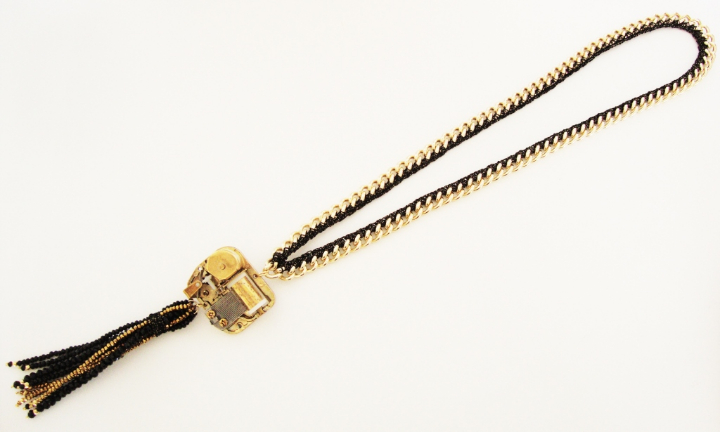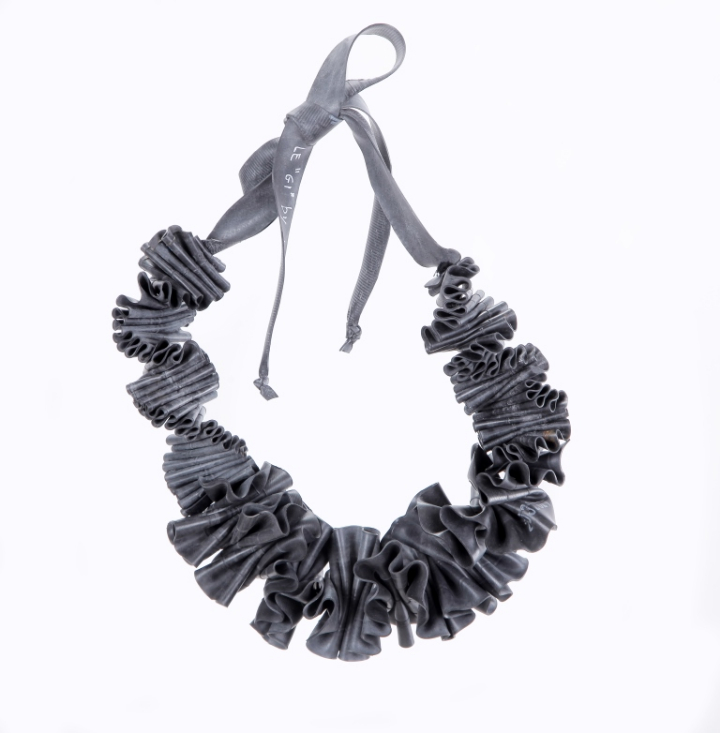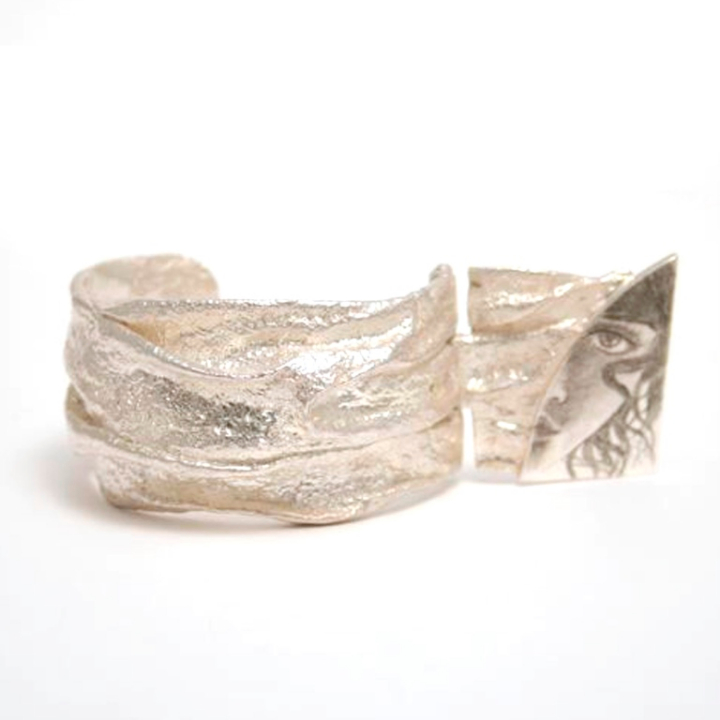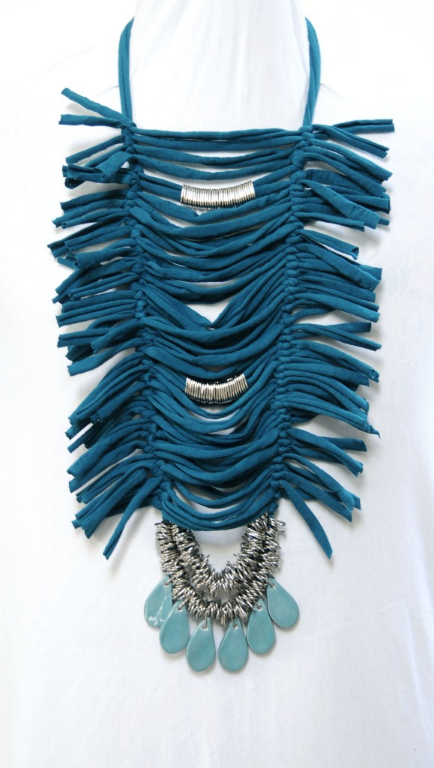 Opening: September 28 2014 from 18: 30 to 21: 30
Dynamic circuits, Via Giovanola, 19 / 21 Milan
The exhibition will remain open until 05 / 10 / 2014
Hours: giov. ven.--sat. 17: 00 - 19: 00
Since 2010 continues to develop synergies and partnerships with different realities: Aglitteringwoman, Boop, Dynamic Circuits, DIMA-DESIGN, Gallery Rossini, GiuliaVigo photographer, Nature Woman Business and Asti Space, Space E.
Traveling exhibitions 2014 / 2015:
28 5 from September to October - Dynamic Circuits, Via Giovanola 19 / 21, Milan.
18 15 from October to November - DIMA-DESIGN, Via Crocefisso 2 a / b, Â Vimercate (MB).
21 / 22 / 23 November - NDI - Space Asti, Via Asti 17, Milan.
from the 22 25 January - Gallery Rossini, Viale Monte Nero 58, Milan.
from the 7 13 February - Space And, I looked 4 Naviglio Grande, Milan.
Information:
Redefining the Jewel of Sonia Patrizia Chain
www.ridefinireilgioiello.com
design.circuiti@libero.it