HI-MACS® by LG Hausys 'turn on' the Fuorisalone of Milan with the colors Karim Rashid
it has been modified:
2014-03-07
di
Even this year at the Milan Design Week (April 8-13) Superstudio Group organizes the Temporary Museum for New Design, The event more exclusive and important Circuit fuorisalone 2014. a event not to be missed dedicated to the design, research, material quality, technology and innovation.
Il Temporary Museum, For the '2014 edition, Is enhanced by numerous special projects. The common thread that links the various proposals is innovation, imagination, originality and quality, both in terms of ideas as over the objective.
In this context, also LG Hausys, world leader in technology, takes part in the event and presents a concept suspended between reality and imagination, weaving lines of a genuine and visionary project.
Lo living space proposed by LG Hausys, Exclusive installation developed in collaboration with Karim Rashid, Eclectic designer, sees HI-MACSThe New Generation of acrylic stone, as undisputed star, In a variation of colors, energy and creativity from both artistic and architectural value sought.
Il project This'Flat'Surprising takes the name of Sparkle Krib (From sparkle, glitter and crib, house), one study on the visual power of the sinuous lines and especially color, And whose concept looks like a charming ode to the duality of matter, between idealism and pragmatism. Creativity is expressed by elements which fits in a space with organic lines and fluid, as in motion: Plain, simple furnishingsBut a great personality, with a footprint design and innovative technology, futuristic.
Lo space takes shape through the skillful use of HI-MACS®, Which highlights and emphasizes the extraordinary potential of materials and techniques that best express the concept of 'freedom of imagination'. The New Generation of acrylic stone, in fact, thanks to its flexible and simple to work, lends itself naturally to accommodate easily the imagination of architects and designers, concretizzandola in its various forms and ideas, even the most ambitious.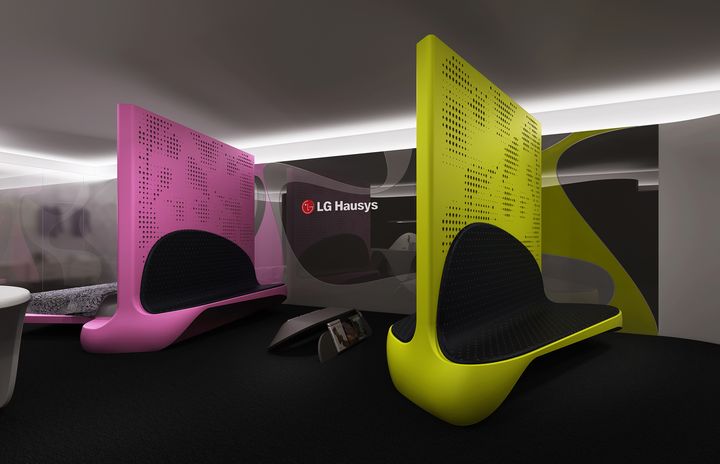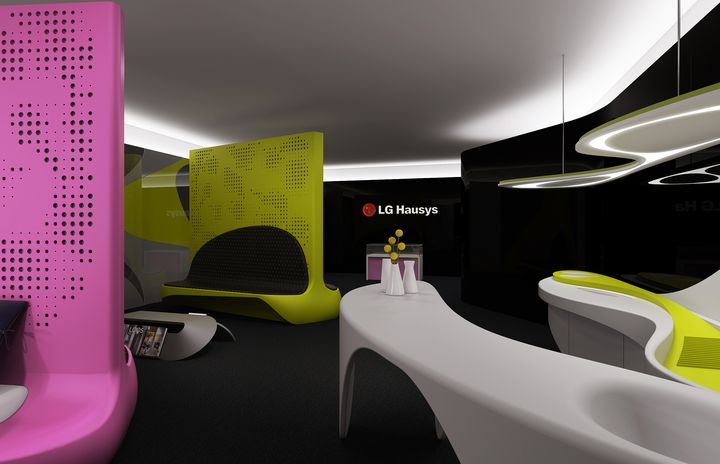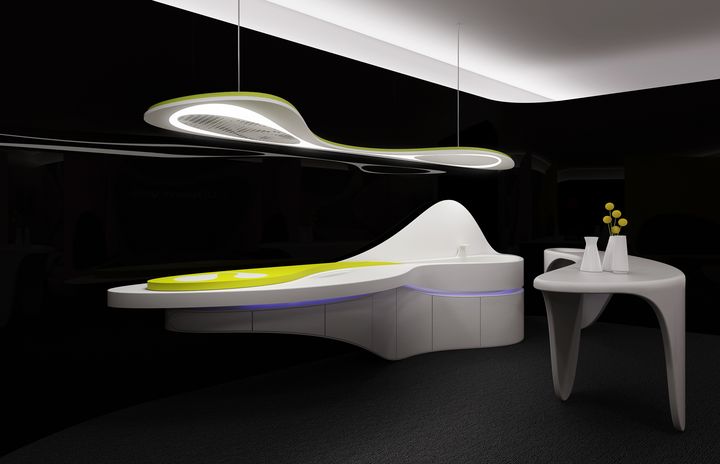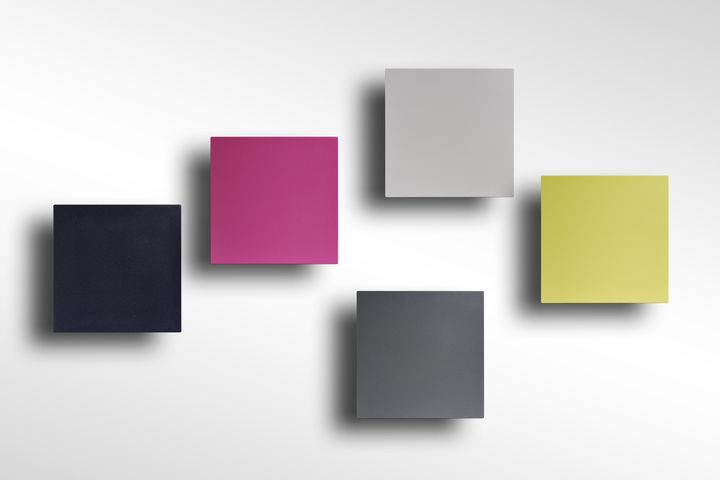 For more information please visit: www.himacs.eu