Fibrasol by Maffei Srl. The innovative Made in Italy glass fiber sunshades
it has been modified:
2018-02-02
di
From the project research of Maffei for solutions always at the top, the Fibrasol umbrellas are born, characterized by the glass fiber structure.
Thanks to the innovative material - used in addition to the sticks, also for the slats - this line of umbrellas Made in Italy is characterized by its strength and greater resistance to atmospheric agents, compared to traditional materials such as wood, and for the great capacity to absorb sudden stresses that can be caused, for example, by blows.
The collection of glass fiber umbrellas consists of numerous and different models designed to meet the different aesthetic and functional requirements. For example, solutions with side post or with a central pole are available; large (350 x 350 cm or 300 × 400) or with smaller sizes, made up of an aluminum pole and fiberglass ribs (300 x 300 cm).
In addition, Maffei offers different types of cloths that can be applied to the structure: for a domestic use, the Standard version is offered, with an acrylic ecru Dralon canvas; for professional use, the Plus version is recommended, with AcrilMa cloth (dyed acrylic) to guarantee great durability of the material and colors; finally, the Basic version, with a PolyMa cloth - (technical polyester) that offers an optimal cost / performance ratio.
The possibility of declining the structure and the different types of umbrellas' canvas in different shades favors the personalization of the garden; for example, teak, silver, graphite and white finishes are available for the pole and the rods. Finally, the canvas can also be realized in the exclusive "Vespucci" fabric characterized by a "Brilli" finish, with a metallic effect, for an even more evocative outdoor.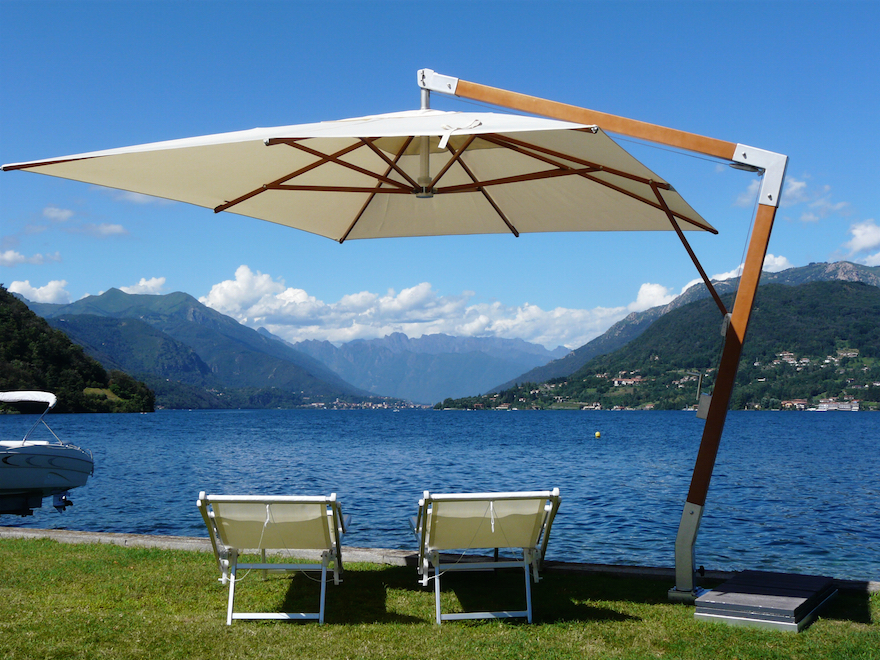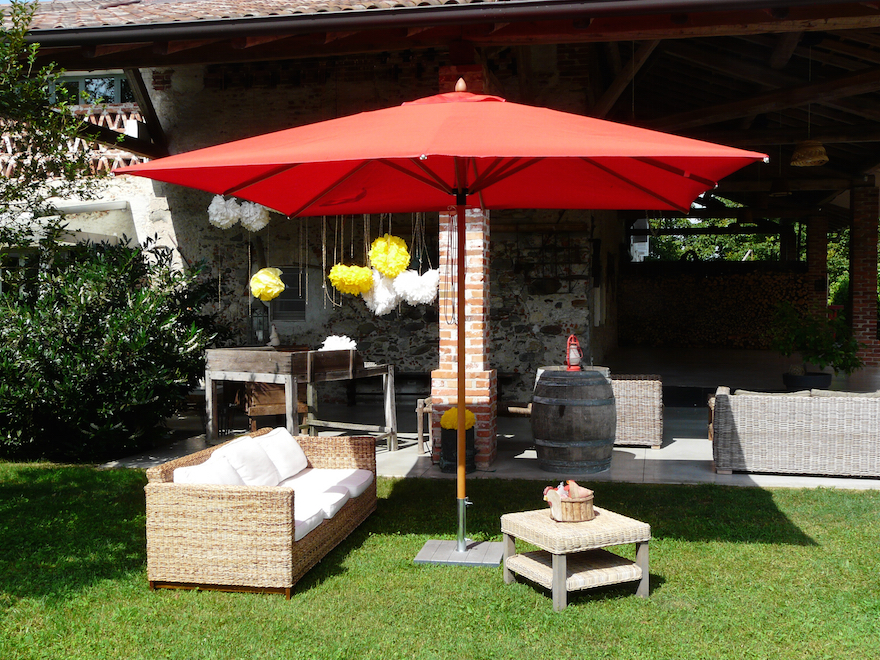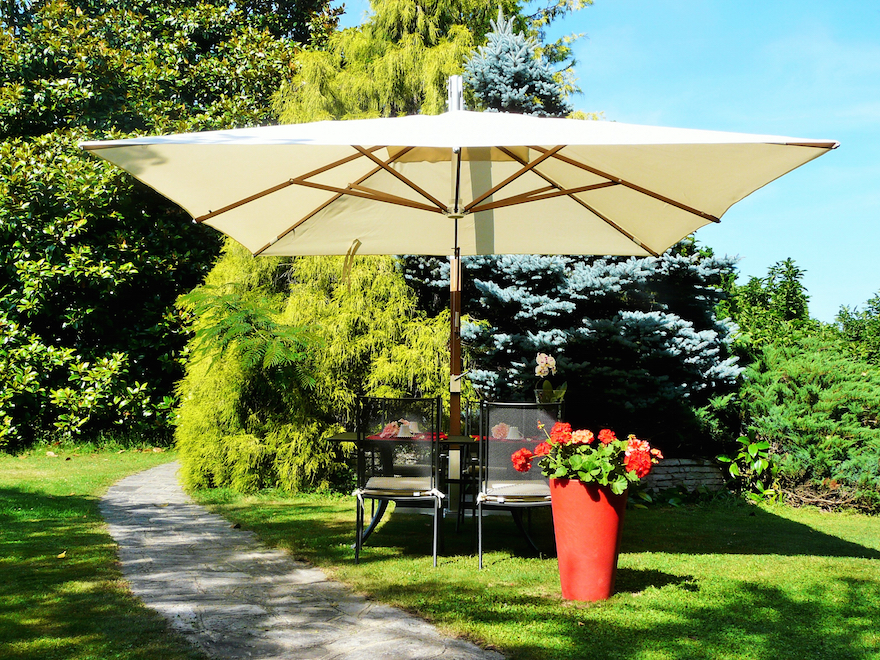 www.mafferisrl.com