DESIGNSPEAKING CAFE 'BY Mokador: the first selfie-bar "design lovers"
it has been modified:
2014-03-18
di
Where they meet the "design lovers" during the Milan Design Week 2014? At DESIGNSPEAKING CAFE 'in via Maroncelli 2, in Circuit Brera Design District,
the first "selfie-bar" Mokador where prepare yourself a Italian espresso 100% thanks to new NUT 2.0, Simple to use and sophisticated aesthetics, result of the creativity of designer Gianni Bortolotti, Internationally recognized as one of the Italian design masters.
Il DESIGNSPEAKING CAFE 'by Mokador It will remain open until the end of April to raise awareness of the quality of the Faenza roasting coffee made with machine with capsule NUT 2.0, An object created for those at home or in the office wants to stand out, expressing the vanguard of a company from the 1967 always in step with the times to technology and excellence.
Since highly personalized essential design, Exclusive Mokador, NUT 2.0 is a machine 100% made in Italy, available in black and white colors, Designed to produce an espresso with intense flavor, with a dense and velvety cream, Involving all five senses. The special patented system ensures perfect extraction of the product from MyMokador capsules: twelve references in the different coffee tastes MY COFFEE 'and infusions MY LONG, In single-dose packaging for proper conservation and aroma of the product that produces and packages Mokador internally to its plants.
Simple, practical, reliable, easy maintenance and cleaning, NUT 2.0 offers the best performance in the cup and is able to guarantee a high daily number of coffee without losing the taste Mokador, cup after cup. IS' also ideal for a local low consumption of coffeeWhich can therefore offer a complete range of high quality products, which Mokador get through the whole process of selection in countries of origin of the finest quality Coffee Arabica and Robusta the world and processing of higher-quality grains and up to the tasting panel that occurs in the company product constancy.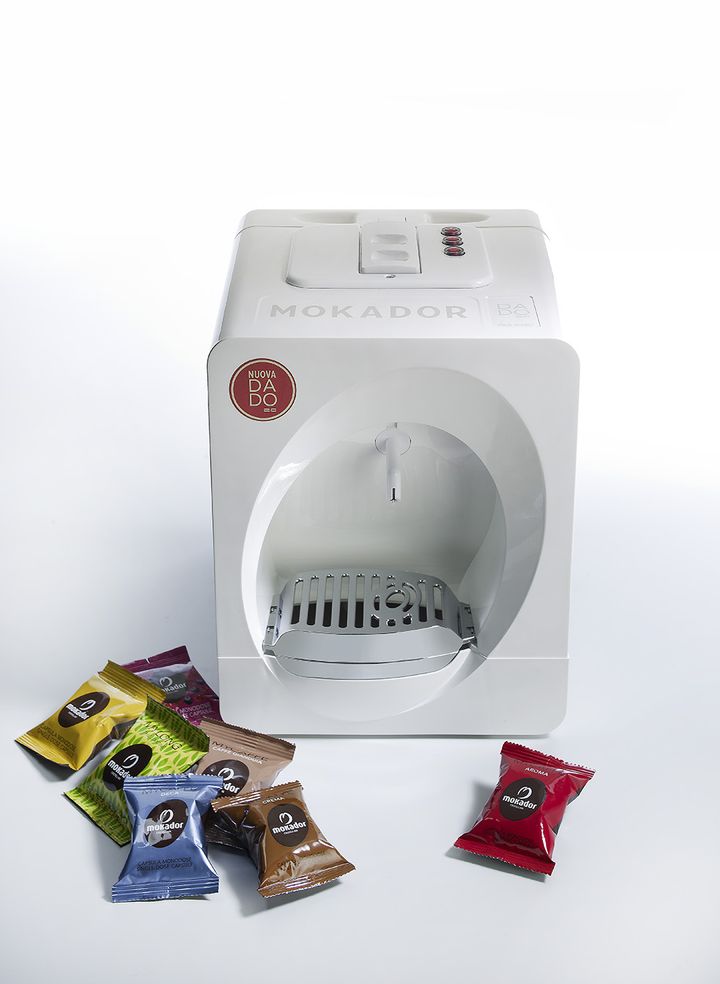 For more information please visit: www.mokador.it